January 2023
Many stories involve heroes setting out on great adventures. Some involve quests to defeat dragons or rescue royalty stuck in towers. These heroes are never alone in these challenges; they succeed with the help and support of the characters around them. At Children's Hospital Foundation, in 2022, we've undertaken many quests (although we haven't defeated a dragon yet), and the successes are thanks to the continued support of the community, like you, who help ensure kids like Emma, James and Jenalyn get the best possible care at HSC Children's Hospital. Here are a few of the quests we've been on together in the past year.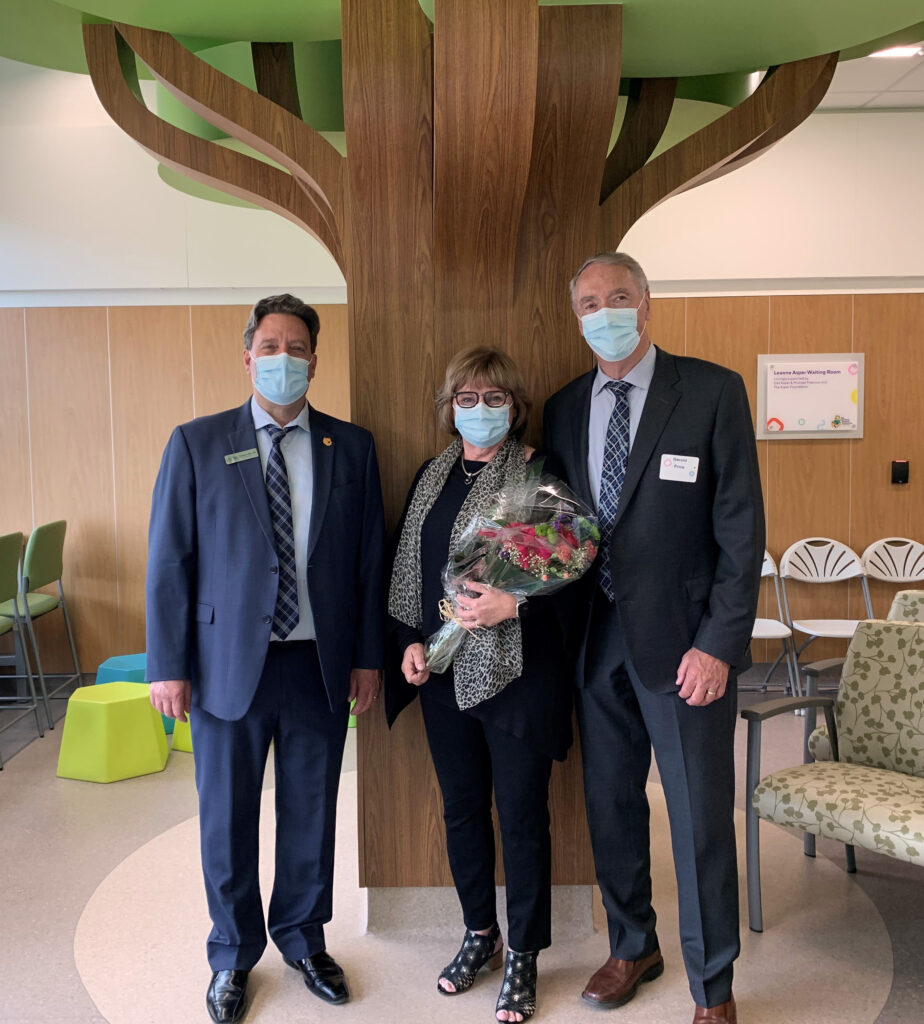 Thanks to donors who showed kids their hearts, the new Travis Price Children's Heart Centre opened! This campaign that began in 2019, spearheaded by Barb and Gerry Price, helped build a new, world-class heart centre, cardiac catheterization lab and fluoroscopy lab that now helps more than 6,000 kids receive life-saving care and treatment right here in Manitoba. But donors didn't stop there! They also rallied together to extend remote monitoring capabilities and support other areas of need for kids in the hospital.
This past summer, the new Outdoor Play Area at the HSC Child and Adolescent Mental Health inpatient unit opened, allowing kids admitted to the unit an imaginative and interactive area to play, exercise, and enjoy their own adventures outdoors while staying within safe and secure space. Donors like you made this space possible and continue to support the need for safe indoor play space for the more than 1,400 kids and teens who need an urgent mental health assessment annually.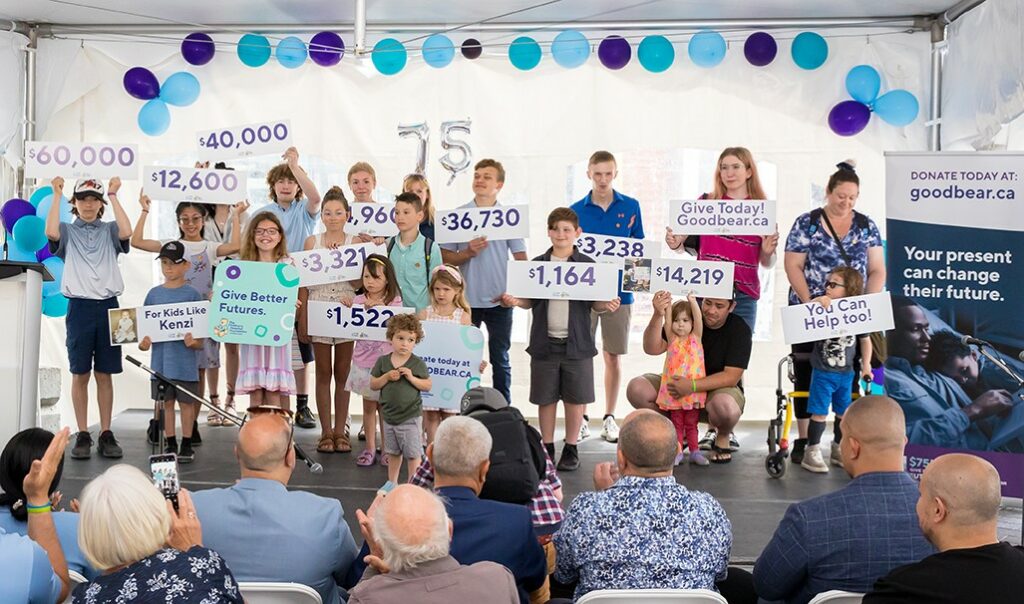 Many quests are ongoing, like the Better Futures campaign, which is already 77 percent of the way to the historic goal of raising $75 million to transform children's healthcare and research in Manitoba. Although the campaign began quietly in 2019, a celebratory kick-off event took place this year to thank current donors and encourage the public to rally and raise the remaining funds. The Better Futures campaign will support strategic priorities of critical infrastructure and facilities, leading-edge pediatric research, and innovative programs to support children while in care at Children's Hospital.
Thanks to the generosity of Sobeys Family of Support, Children's Hospital Research Institute of Manitoba recently launched PRIME, a research theme dedicated to developing innovative mental health programs for children and youth. PRIME will create infrastructure, resources, and advisory groups that can accelerate the development of evidenced-based services that improve child mental health.
Fundraising for the Indigenous Community Healing Space and Children's Hospital Emergency revitalization continues. Both areas are vital in providing safe places for children and families to feel safe while getting the best health care and support possible at Manitoba's only Children's Hospital.
These quests, like those in the stories, could only be completed with the help of the heroes, like the volunteers who brought back the Children's Hospital Book Market for the first time since 2019. Or the Manitoba families who adventured to Candy Castle and raised $650,771 at the Ice Crystal Gala. Other donors took up their clubs to raise over $264,000 at the Children's Hospital Foundation of Manitoba Golf Tournament.
Stories have many heroes, and one of ours is Keira, Manitoba's 2022 Champion Child. Keira has been sharing her story all year at more than 40 events and showcasing the incredible advancements in child healthcare and to speak on behalf of the other 130,000 kids annually who continue to need care at the hospital.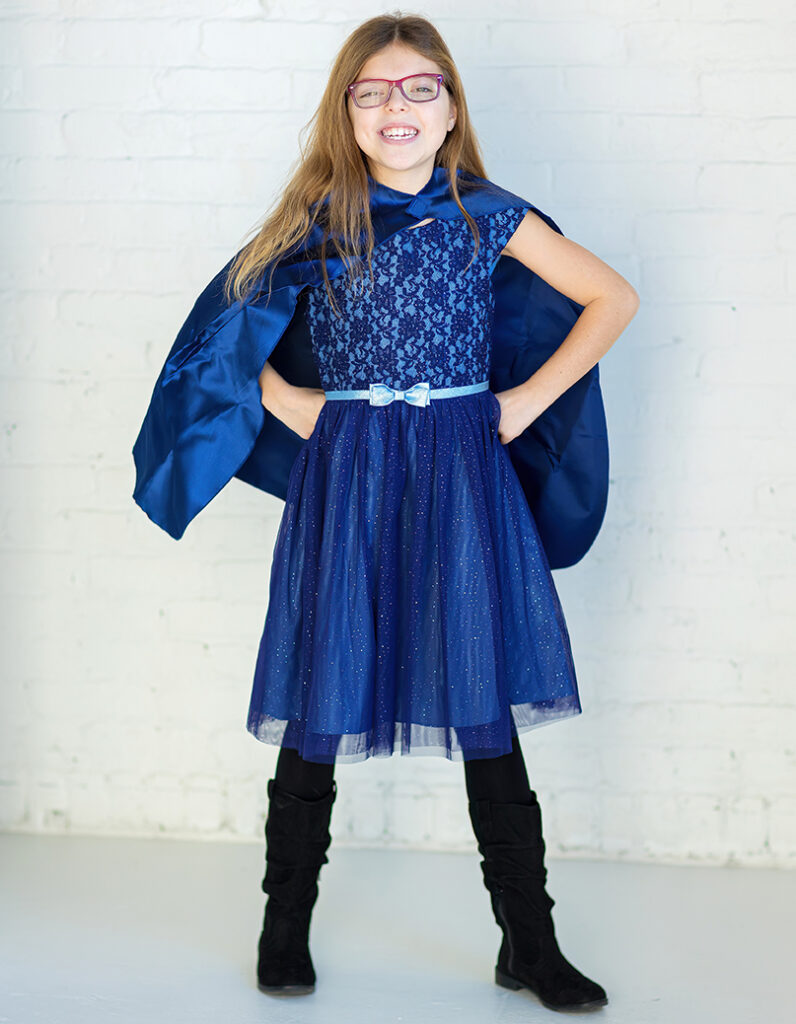 Thanks to trained fliers from Voyageur Technical, the RCMP Emergency Response Team and the Winnipeg Police Service Tactical Support Team, heroes like Batman, Spider-man and Supergirl rappelled down Children's Hospital windows to wave hello to children. Capes and costumes, along with safety harnesses – provided an unforgettable Halloween celebration.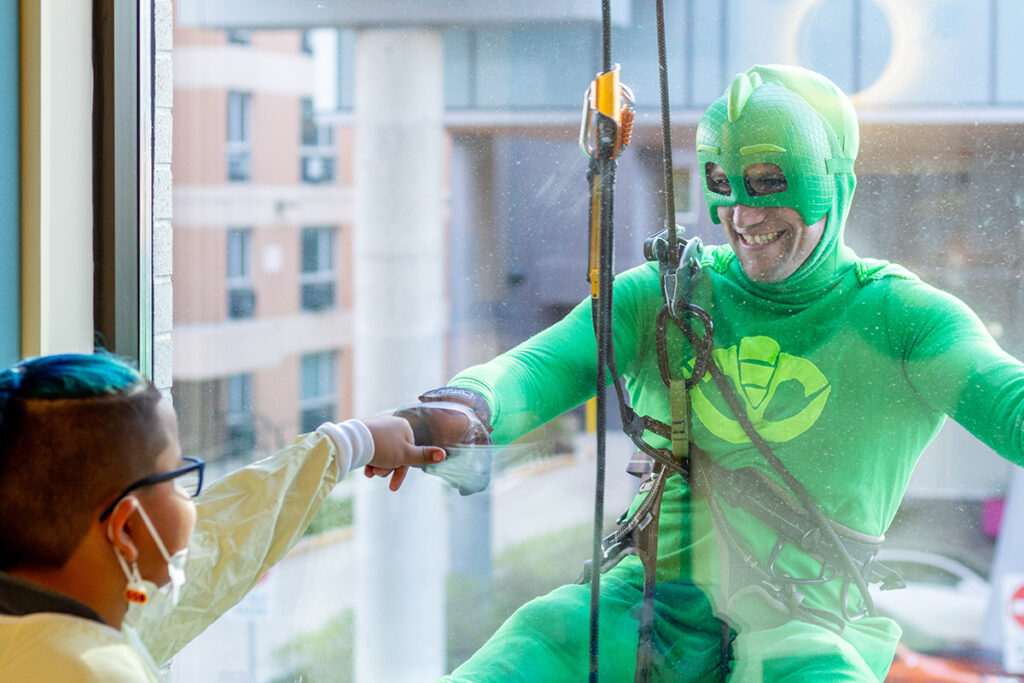 2022 has been full of heroes and adventures, all for the most remarkable quest of continuing to give the children of Manitoba the best possible care in the land. As we close the chapter on 2022, we look forward to starting this year's story with your continued support and commitment. Thank you!