New outdoor play area at HSC Winnipeg provides safe and healthy spaces for children and adolescents in Manitoba's only acute inpatient unit for mental health
Winnipeg, Treaty One Territory, MB (June 10, 2022) – A new, imaginative, and interactive outdoor play space for children and adolescents officially opened today at HSC Winnipeg. The new space is a safe and secure area for kids admitted to the Child and Adolescent Mental Health inpatient unit to play, exercise, and enjoy the outdoors.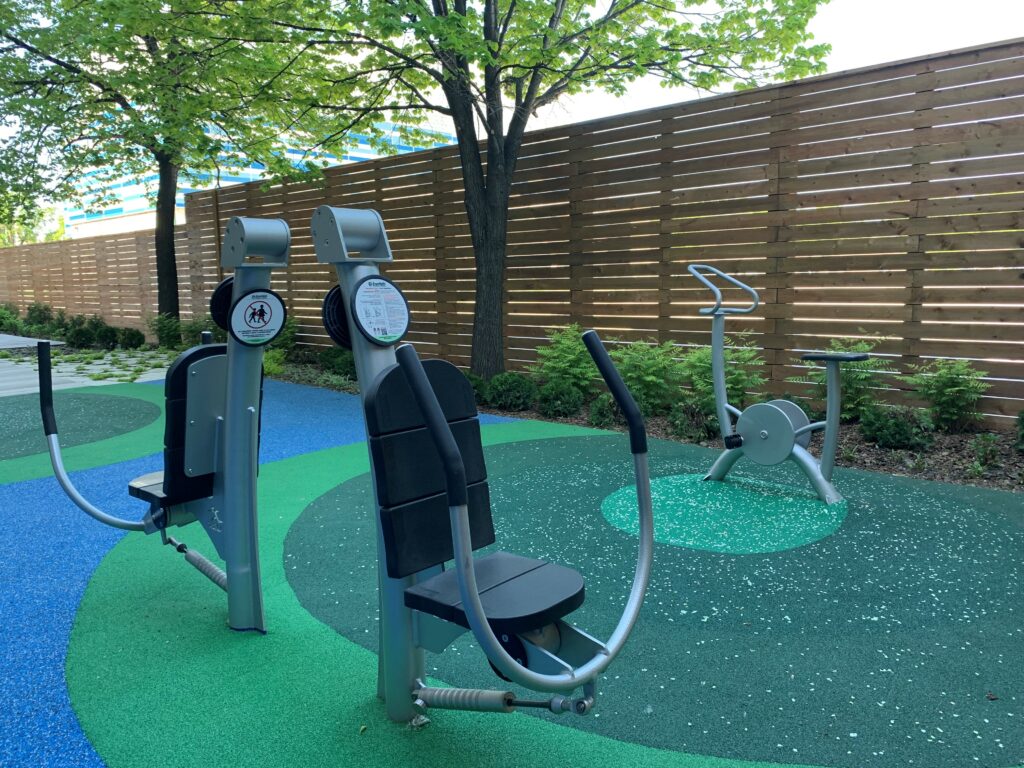 "Thanks to our visionary donors, we have added creative, functional and meaningful space to help in the mental health care and treatment of children and adolescents," says Stefano Grande, President and CEO of Children's Hospital Foundation of Manitoba. "This calm and nurturing outdoor environment stands as a testament to the many generous supporters who believe, as we do, that providing the best possible mental health support is key to the wellbeing of children."
Mental illness is a leading cause of disability in Canada, with 70% of mental health problems and illnesses having their onset during childhood or adolescence. Children's hospitals across Canada are facing unprecedented demand for mental health services. Unfortunately, the impacts of COVID-19 have created an even greater need for this kind of support for children and teens.
"A safe and welcoming outdoor area is essential to providing proper care to our patients," says Val Mondor, Program Director, Mental Health, HSC Winnipeg. "This new space, which includes areas for team sports, independent workouts and yoga, will give kids a place to exercise and enjoy the outdoors."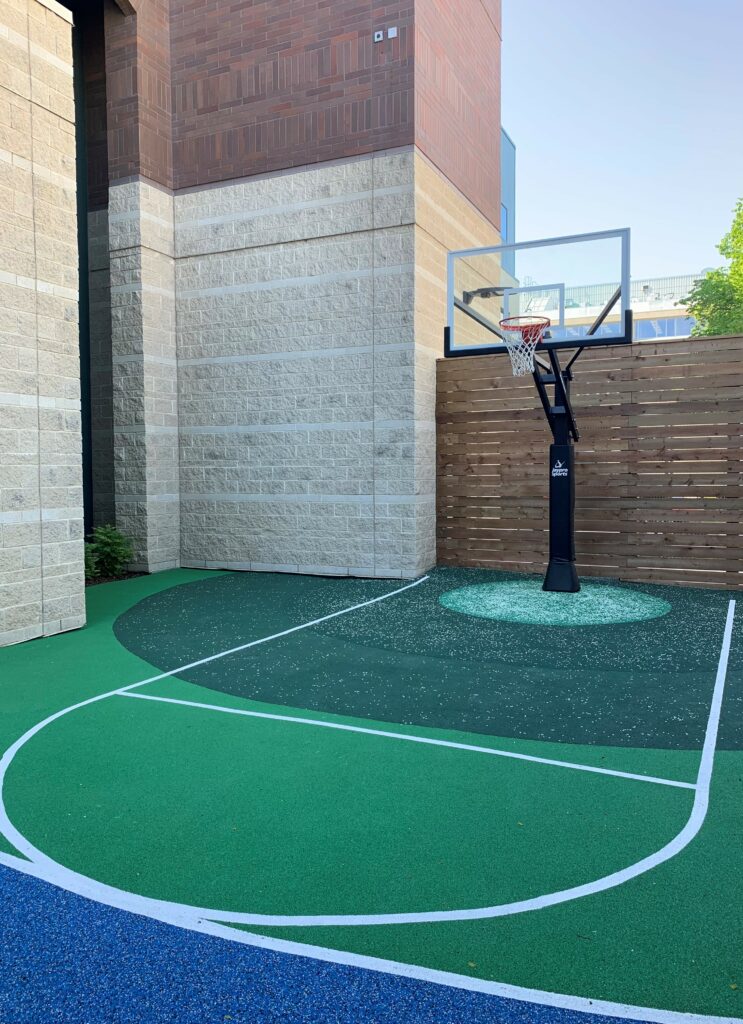 The outdoor play space was created by donations to the Children's Hospital Foundation, who raised $425,000 for the new space.
"We really wanted to help create a space that was going to have a positive impact on the kids and teens in the Child and Adolescent Mental Health Inpatient Program," says Kelly Romas, Director of Marketing for lead donor Red River Co-op. "Hearing the stories of patients using the space for school and for time with their families has made our donation totally worth it."
"Visiting outside is comforting, more relaxing and refreshing from being in the hospital room," says one grateful parent. "I know that my child has appreciated the fresh air and the chance to be outdoors in this beautiful space."
This is exactly what Children's Hospital Foundation donors intended with their generous support.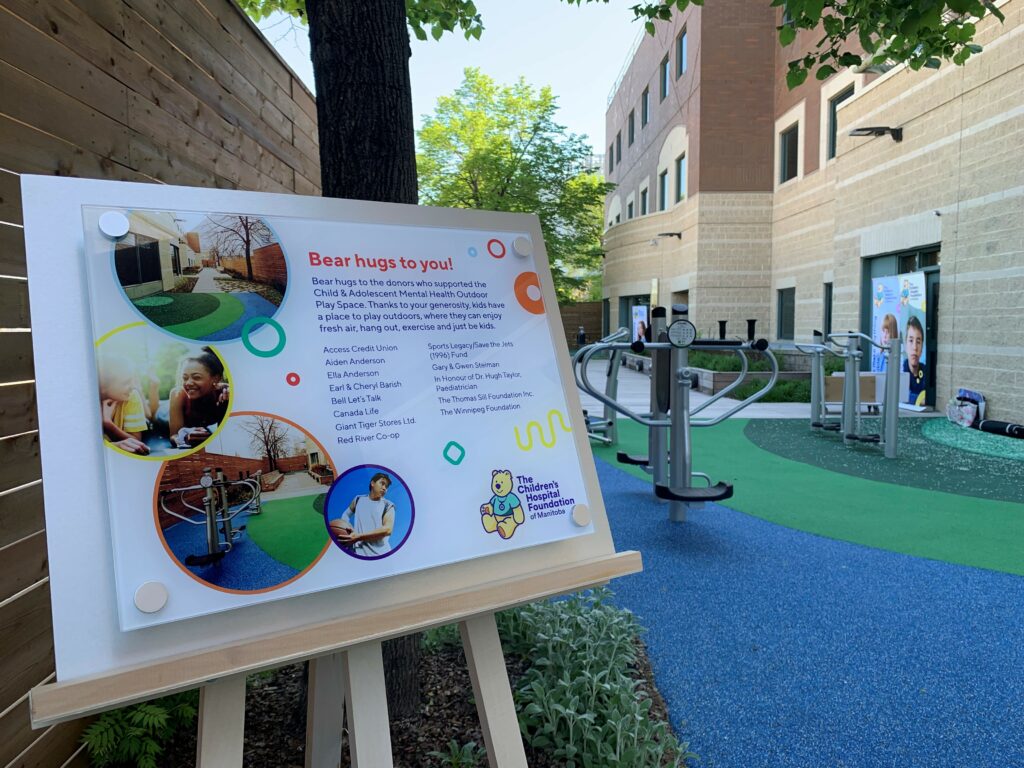 The play space was generously funded by:
Access Credit Union
Aiden Anderson
Ella Anderson
Earl & Cheryl Barish
Bell Let's Talk
Canada Life
Giant Tiger Stores Limited
Red River Co-op
Sports Legacy/Save the Jets (1996) Fund
Gary & Gwen Steiman
In Honour of Dr. Hugh Taylor, Paediatrician
The Thomas Sill Foundation Inc.
The Winnipeg Foundation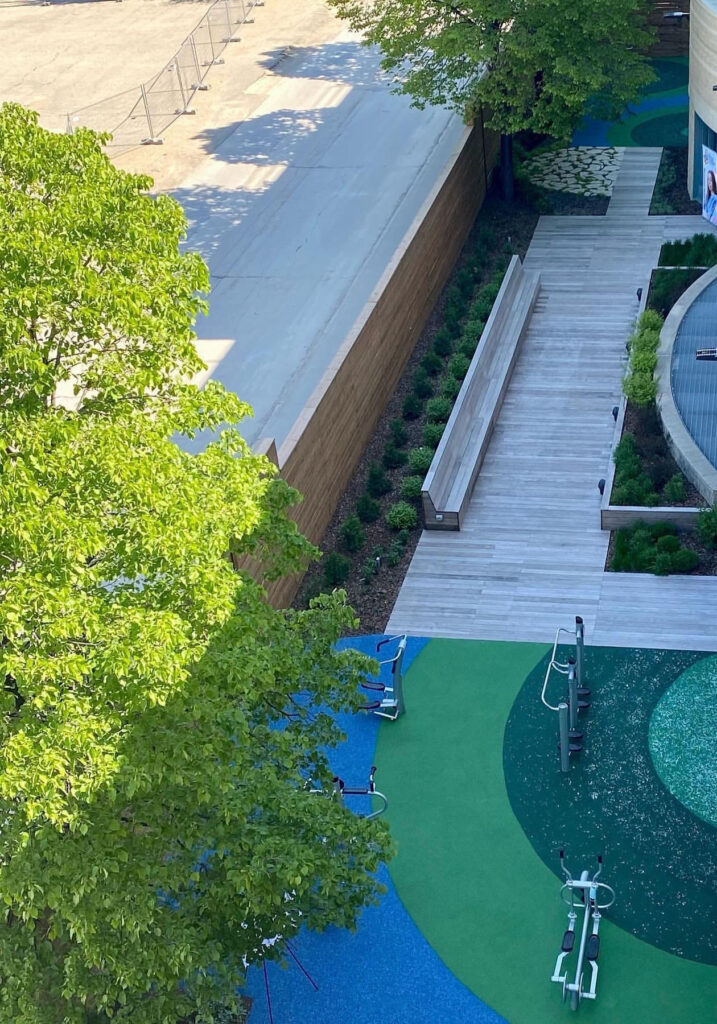 Children's Hospital Foundation of Manitoba
Children's Hospital Foundation of Manitoba is dedicated to ensuring that every child treated at HSC Winnipeg Children's Hospital has the best care experience possible.
Since 1971, with incredible donor support, the Foundation has raised more than $150 million to help sick and injured children from Manitoba, Northwestern Ontario, and Nunavut. Funds support important programs that bring comfort to sick children, life-saving equipment, and health research to improve the lives of children everywhere. Let's make anything possible. Learn about your impact at goodbear.ca
For more information:
Sara Shyiak
Marketing & Communications Specialist
Children's Hospital Foundation
C: 204-794-0094
E: sshyiak@goodbear.ca