The Children's Hospital Foundation of Manitoba began its journey towards what we are calling ReconciliACTION in 2019, when we reached out to Indigenous community members to listen and learn how we can best support them, their kids and their families in hospital. Since then, we have made significant progress, and also recognize there is more we can learn and do.
Working together in ReconciliACTION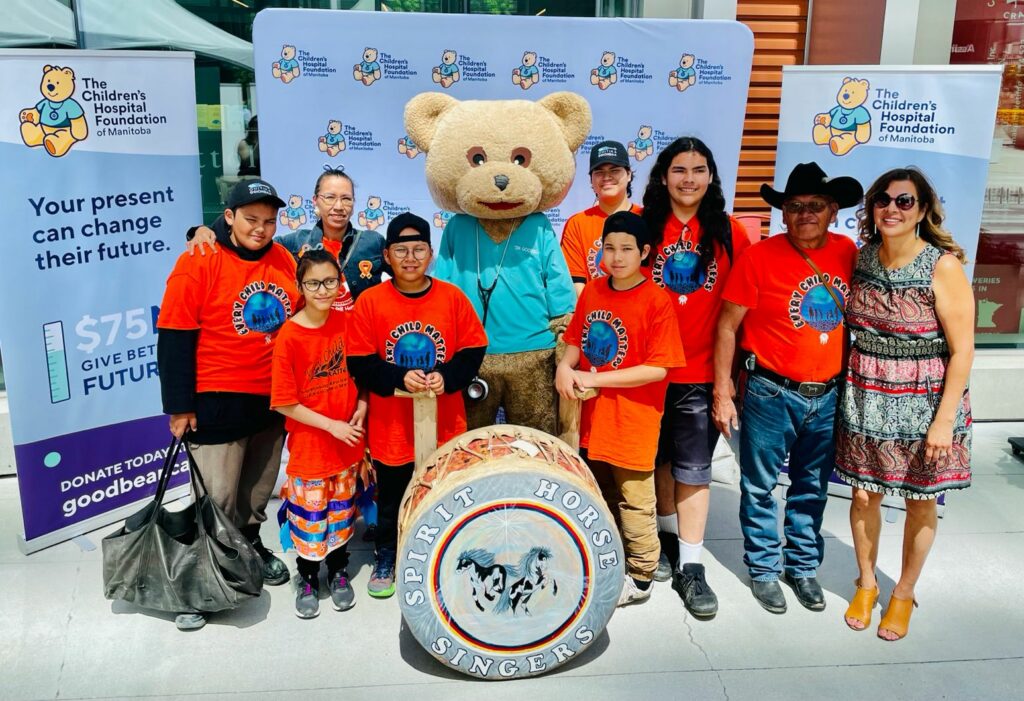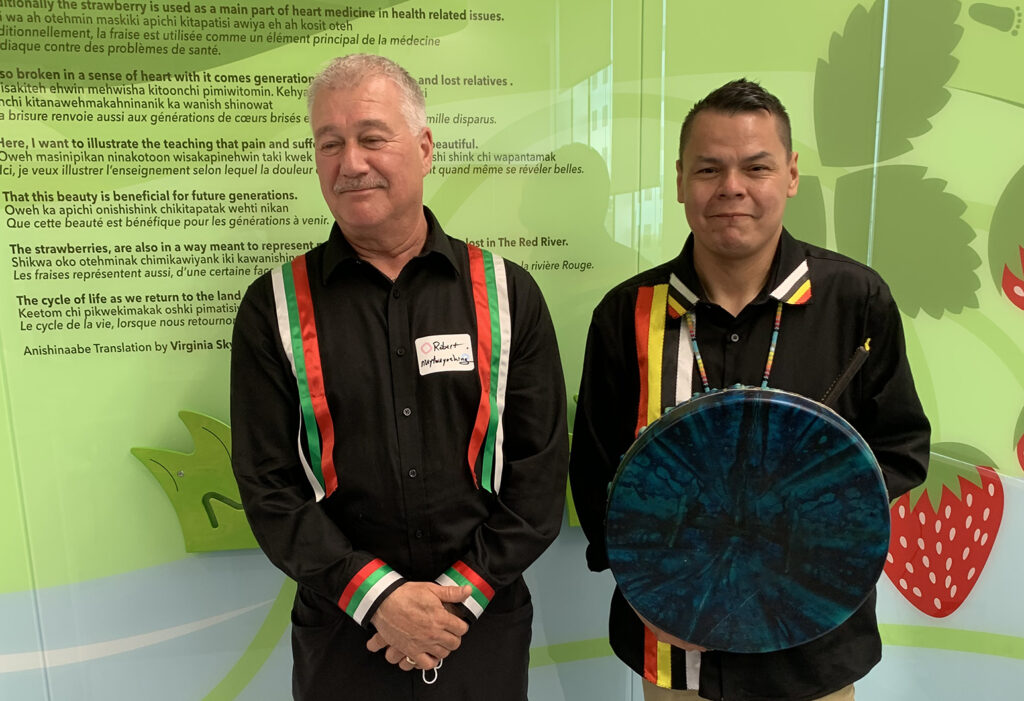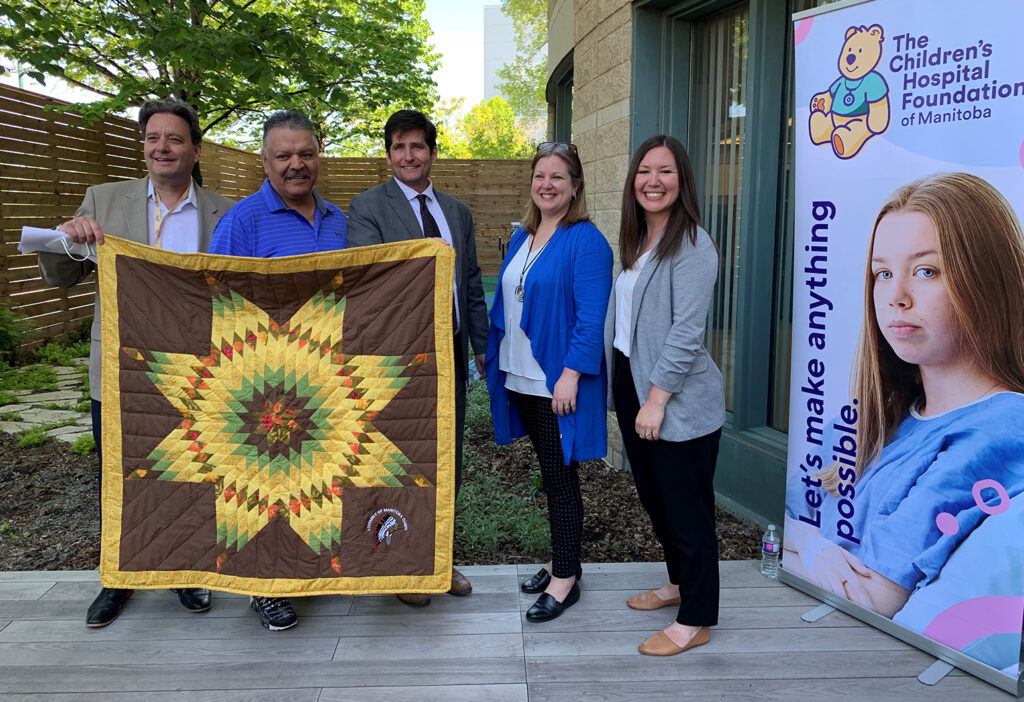 Indigenous Advisory Circle
In 2019, Children's Hospital Foundation of Manitoba created the Indigenous Advisory Circle. This group of leaders from First Nations, Métis and Inuit communities across Manitoba generously share their wisdom and counsel with the Foundation, as it supports culturally safe programming, resources and spaces in the hospital.
The Foundation's Indigenous Advisory Circle has been involved in projects like the Spirit Bear Mask partnership with Assembly of Manitoba Chiefs (AMC) and the creation of an Indigenous Community Healing Space at HSC Children's Hospital.
Indigenous Advisory Circle members:
Rebecca Chartrand, Chair
Heather Berthelette, Vice Chair
Dr. Marcia Anderson
Natalie Ballentyne
Darrell Brown
Lisa Squire Ducharme
Shauna Fontaine
Janet Kanayok
Dr. Terry Klassen
Olena Kloss
Melanie MacKinnon
Robert Maytwayashing, Knowledge Keeper
Renata Meconse
Dr. Lisa Monkman
Alyssa Monkman
Marshall Murdock
Dr. Melanie Morris
Debbie Reid
Dean Schinkel
Dr. Shelley Turner
Andrew Weir
Zoë Richardson – Ex-Officio, Chair, Children's Hospital Foundation Board
Stefano Grande – Ex-Officio, Children's Hospital Foundation
Land Acknowledgment
For thousands of years, tiny feet have walked, run, jumped and played on these lands.
Children's Hospital Foundation of Manitoba acknowledges that the land upon which we are privileged to gather, work, and care for each other is located on Treaty 1 territory, the ancestral homelands of the Anishinaabeg (Ojibway), Ininiwak (Cree), Anishiniwak (Oji-Cree), Dakota Oyate (Dakota) and Denesuline (Dene) peoples, and the birthplace and homeland of the Métis Nation. Inuit from ancestral northern territories also make their home here. We are proud to also serve children and families from Treaty 2, 3, 4, 5 and Robinson-Superior Treaty territories.
Every child deserves a life of health, dignity, kindness, and joy. We are sorry for the harms of the past and promise to do better and to do what is right. In the spirit and intent of the treaties, we promise to listen and learn, and to share what we have to serve children and families who need help, in harmony with and respect for each other and the land.
As a champion of children's health and wellbeing, we will honour the tiny feet of yesterday, today, and tomorrow, as we walk together with First Nations, Métis and Inuit on a path of reconciliation and healing.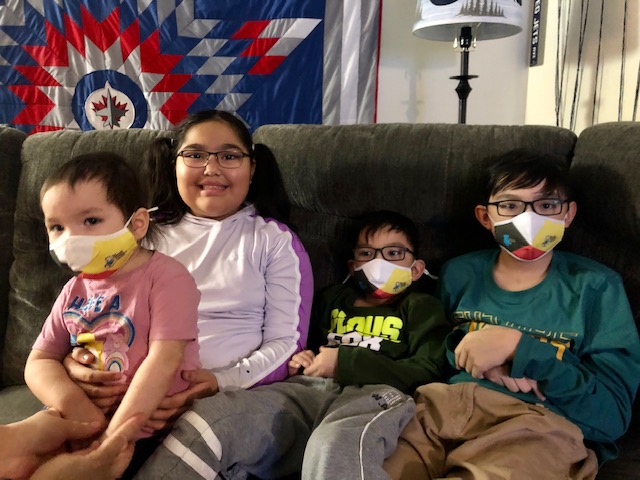 Read more on ReconciliACTION