New cardiac technology and improved spaces at HSC Winnipeg Children's Hospital provides better care closer to home for young heart patients
Winnipeg, Treaty One Territory, MB (May 25, 2022) – The naming of a new state-of-the-art pediatric cardiac clinic at HSC Winnipeg Children's Hospital took place with heart patient families and donors present for the momentous occasion. The Travis Price Children's Heart Centre is a transformative space for children who have ongoing cardiac needs and includes dedicated space for exercise/ running tests, three full ultrasound rooms, private exam rooms and family counselling space, and is located within seconds of the children's emergency room and intensive care units.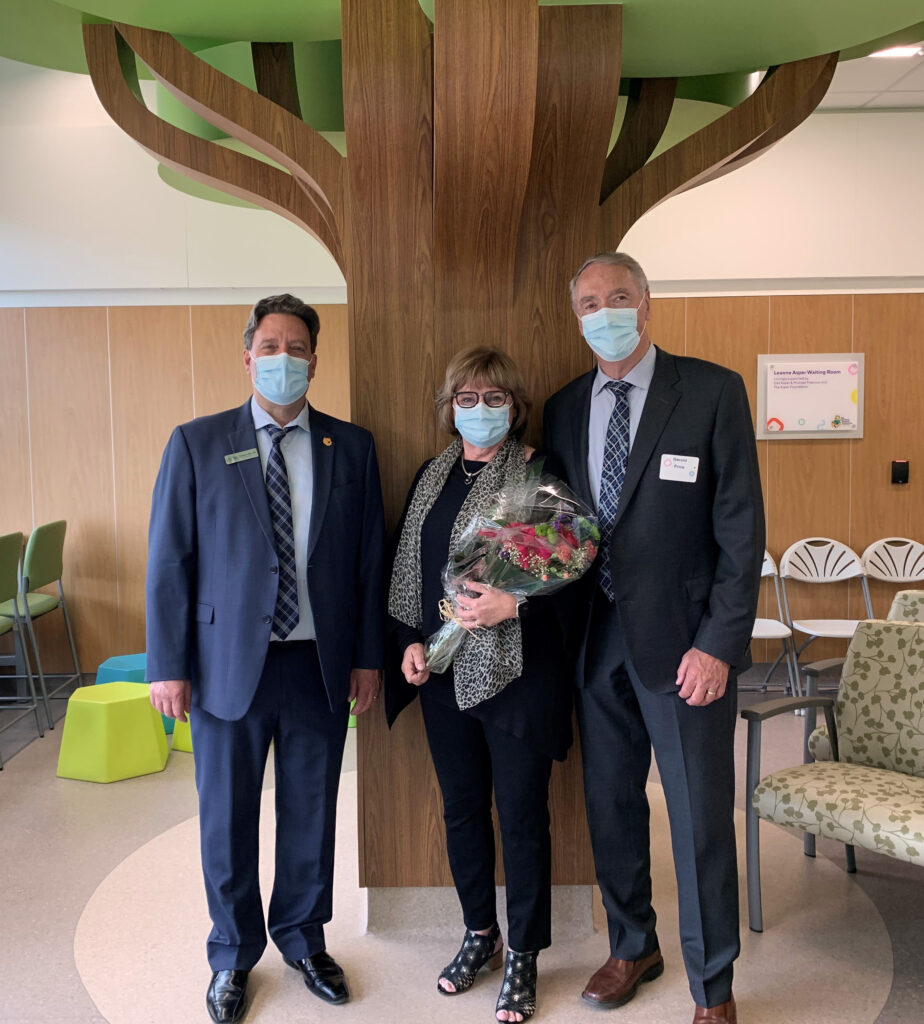 As part of the $17.7 Million cardiac campaign, donors to the Children's Hospital Foundation of Manitoba also supported a new catheterization lab which significantly reduces travel out of province for children who need tests and procedures such as angiograms, angioplasty, cardiac biopsies and more; a new fluoroscopy lab opening this summer to help healthcare providers treat children with heart rhythm problems; and remote monitored beds and communications technology on every inpatient unit, enabling care for kids in the most appropriate spaces, while keeping intensive care available for the most critical needs.
"The past heart centre, built in 1984, was not set within the hospital building, could only serve 1,800 children, and many families still needed to travel out of province for tests and procedures," says Gerry Price, father of Travis Price and President & CEO of Price Group of Companies. "This new centre has a larger footprint to serve the 6,000 patients per year who need it, is equipped with the latest technology to help save young lives and has a variety of features to make visits to cardiologists more comforting for kids and families."
Gerry and Barb Price lost their son Travis in 2004 from an undiagnosed heart condition. In 2019, the Price family contributed $2.5M to start updating and upgrading cardiac facilities at HSC Children's. As co-chairs of the campaign, they then rallied a community of donors to bring in an additional $15.2M, including $2.3 M in government funding. These funds are ensuring kids from Manitoba, Northwestern Ontario and Nunavut who need cardiac care, get the best care possible right here.
"Any child under the age of 18 who has suspected heart diseases – this is where they come. And for many of them it is an 18-year journey where the heart centre becomes like a second home. So, the quality of the space for those families is so important," says Dr. Reeni Soni, Medical Director of Pediatric Cardiology at HSC Children's.
Currently, there are only a handful of rooms in the hospital outside intensive care for children who need to be closely observed. If a child's condition changes, moving to a monitored room can be disruptive and increase anxiety.
"The addition of monitored beds throughout the hospital is a game-changer for patient experience and patient flow, especially during busy times like flu season," says Dr. Patricia Birk, Provincial Specialty Lead, Pediatrics and Child Health, Shared Health. "The addition of these beds brings the technology to the children, rather than moving them, and ensures intensive care remains accessible to the most critically ill patients."
"We've added leading-edge technology, leading-edge services, leading-edge equipment. And there is thoughtfulness to the design of the space, the art mural, rooms that are colourful and playful for the young patients," says Stefano Grande, President and CEO of Children's Hospital Foundation of Manitoba. "It is a testament Gerry and Barb Price and the legion of donors who have made this $17.7 million cardiac campaign come to fruition."
"We are so thankful to every donor who gave support for the sake of young kids who deserve the best care to help them live happy lives. I know Travis, who always enjoyed helping others, would be so proud of this space that will help save many young lives," says Price.
Five-year-old Jaxon Miller, diagnosed with a heart condition at birth, needs to visit the Heart Centre on a regular basis. His mom Kristyn spoke at the opening event about how wonderful appointments at the new location have been.
"I'm able to walk in and immediately Jaxon goes to investigate the play tree or look outside the windows. These features are a huge asset to the young children. The incredibly large open waiting area is truly a calm and nurturing environment. Personally, I have noticed Jaxon is not as anxious and is distracted by all the fun around him. This is huge in our journey as often he would be very shy and quiet."
As part of the Circle of Hearts family support group, Kristyn says she has heard from other families that the new heart centre has made a tremendous impact, and all are very thankful for it.
"We are so grateful to Gerry and Barb Price and the hundreds of other donors. Because of your generous hearts, families now have hope. Hope because we are home to world-class equipment, knowledge and care," says Kristyn. "We are eternally grateful for those who have funded this campaign – from our broken and mended hearts – thank you."
Donors to the cardiac campaign have successfully funded:
The Travis Price Children's Heart Centre
Large family-friendly waiting area that includes an eye-spy type mural by Ininew and Anishnaabe artist Peatr Thomas of "strawberries" the heart fruit, and Indigenous teachings.
Four private cardiac examination rooms that include lighting that changes colours, funhouse-style mirrors, and other child-friendly activities
Two dedicated ultrasound rooms
One shared ultrasound/pacemaker room
Dedicated exercise testing and EKG/Holter monitor room
Five cardiologist offices
Social work office
Private family counselling room
Nursing assessment room
Medical Teleconference/ meeting area
Medical records archiving space
Administrative and nursing administrative areas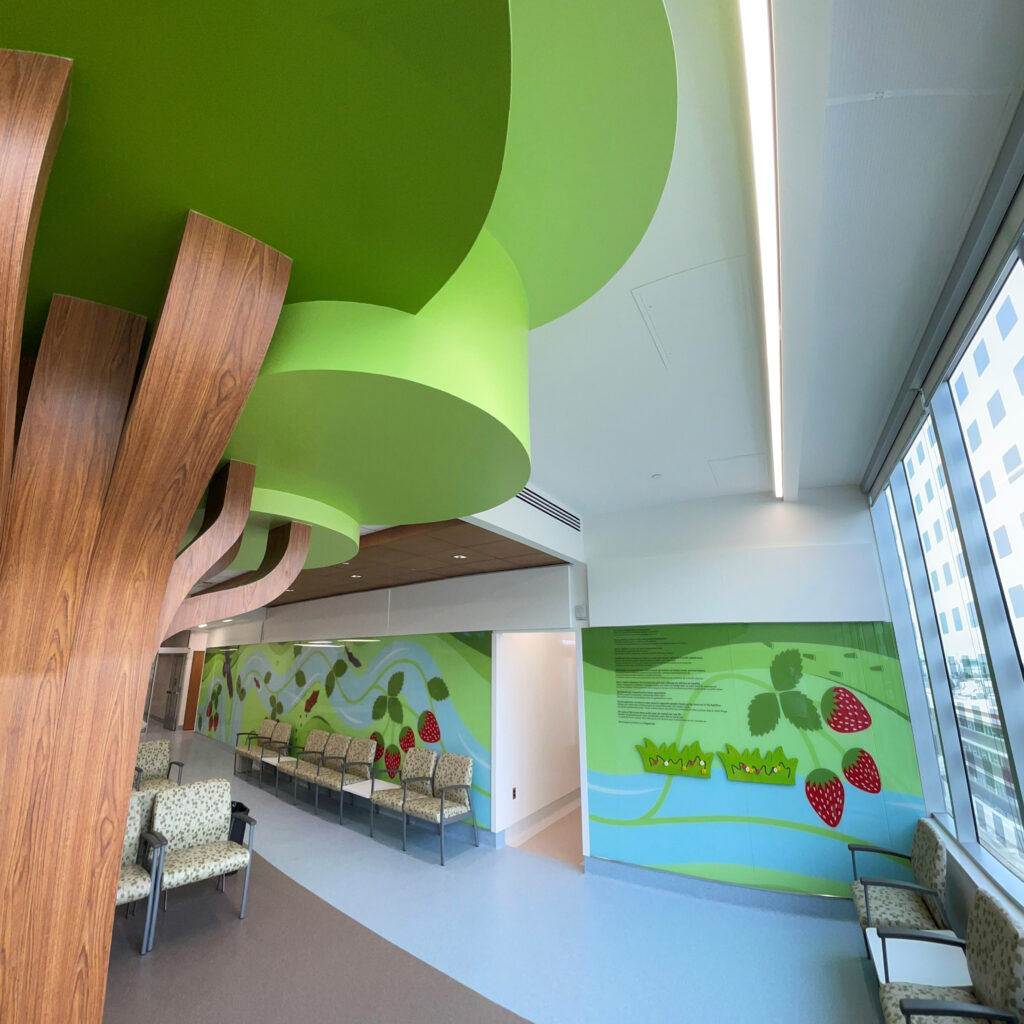 New Catheterization Lab
New Fluoroscopy Lab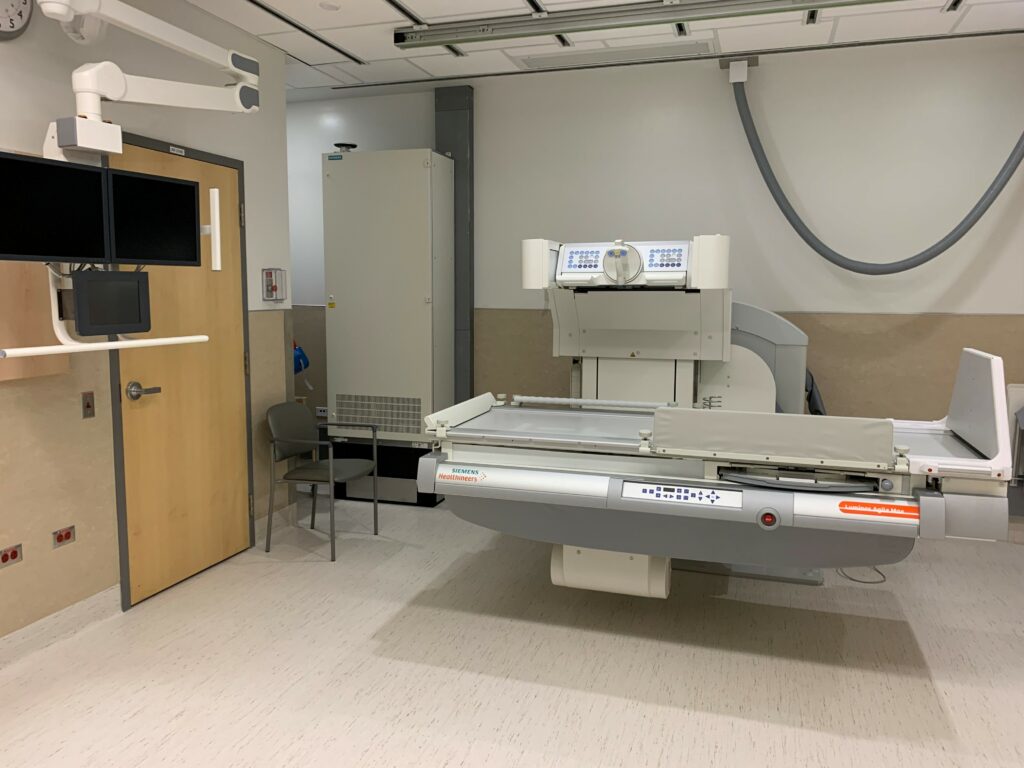 Remote Monitored Beds for every in-patient unit throughout HSC Children's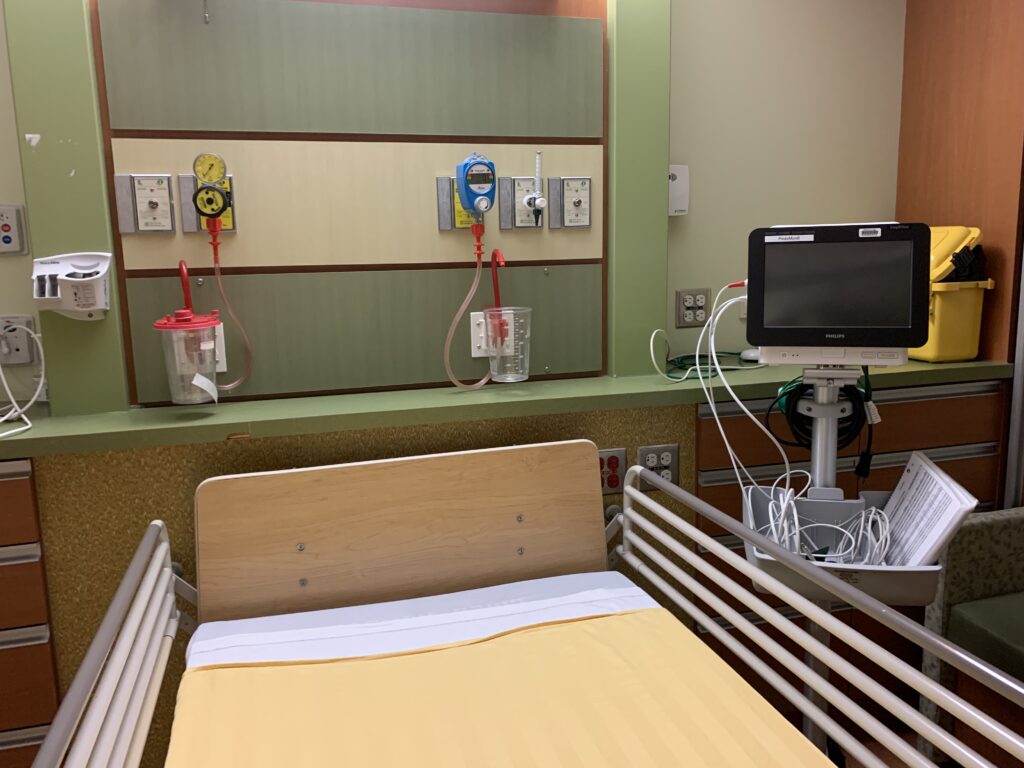 Children's Hospital Foundation of Manitoba
Children's Hospital Foundation of Manitoba is dedicated to ensuring that every child treated at HSC Winnipeg Children's Hospital has the best care experience possible.
Since 1971, with incredible donor support, the Foundation has raised more than $150 million to help sick and injured children from Manitoba, Northwestern Ontario, and Nunavut. Funds support important programs that bring comfort to sick children, life-saving equipment, and health research to improve the lives of children everywhere. Let's make anything possible. Learn about your impact at goodbear.ca
For more information:
Sara Shyiak
Marketing & Communications Specialist
Children's Hospital Foundation
C: 204-794-0094
E: sshyiak@goodbear.ca