August 2022
Like many six-year-olds, Ollie bursts with energy. He loves karate, swimming, and playing outside – but there was a time when he couldn't get out of bed.
In December 2017, pain in Ollie's legs was so intense he woke up screaming in the middle of the night. An MRI revealed a tumour on his spine that was putting pressure on his nerves. Doctors were able to remove about a quarter of the mass, but Ollie's journey was far from over. He needed 14 rounds of chemotherapy and 30 of radiation, which meant long hospital stays, hours of treatment and often having to stay in bed connected to an IV.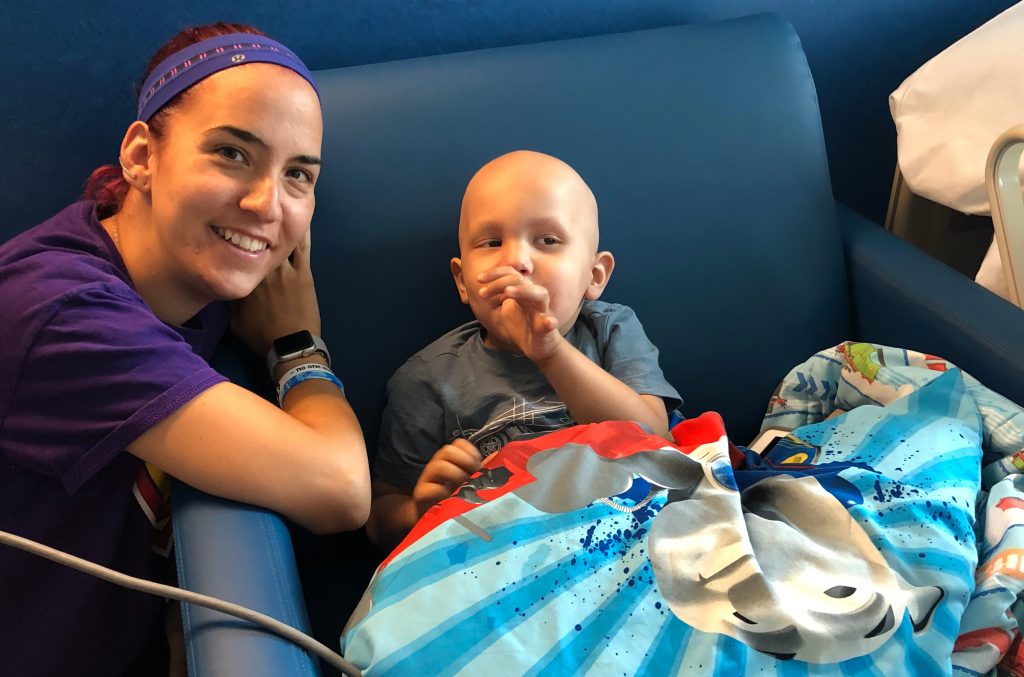 After seven months, Ollie celebrated his last day of chemotherapy on his sister Oaklyn's first birthday.
Now Ollie is healthy and able to enjoy his favourite activities, like playing with his cousins and going for quad rides. He will continue getting checkups at HSC Children's twice a year to monitor his condition.
Ollie is just one of the thousands of sick and injured kids who need Manitoba's only children's hospital each year.
He's one of the kids who needs you.
I'm often asked by people whether their contributions will make a difference, especially when they look at what can be daunting amounts of money required to support specialized equipment and renovations.
My answer is simple – YES!
In June, at the celebration of the launch of our historic $75 million Better Futures campaign to transform child health in Manitoba, kids of all ages came up on stage to share the results of their own personal fundraising activities. It was a tremendous reminder that everyone can help – no one is too small, and every gift is plenty big.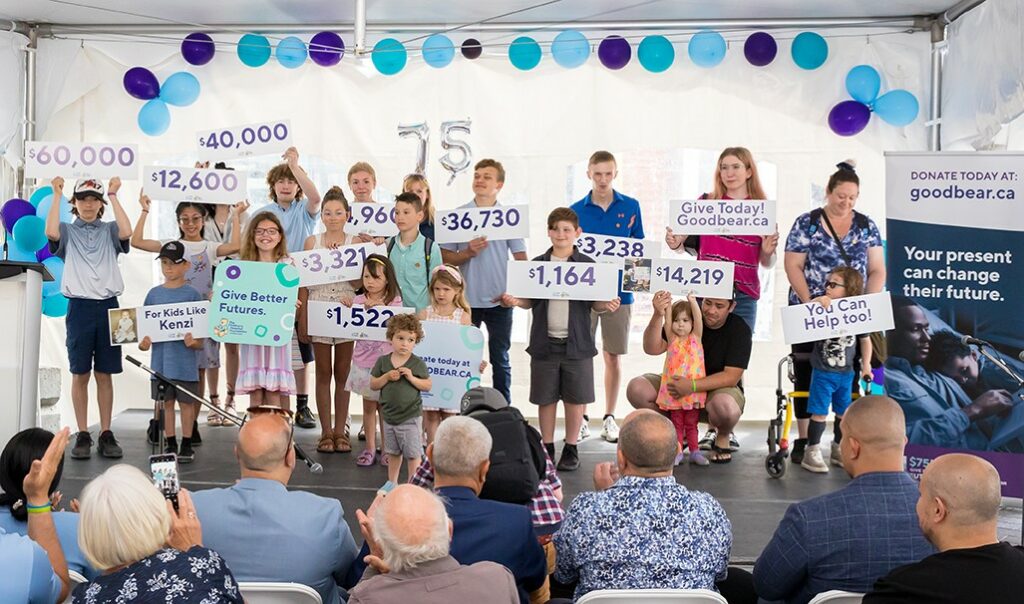 Everyone can and does make a difference. There are so many ways you can help.
Through sales.
For example, Ollie's dad, Ryan, owns a Domino's Pizza franchise and decided to donate a portion of sales in his stores in May 2021. His colleagues at Domino's across the province joined in and, in just one month, Domino's customers and staff donated more than $21,000 that was used to buy special IV poles so kids like Ollie can move around when they're in hospital. They were so excited to help sick kids that Domino's ran the campaign again this past May and raised $20,000 more. Thank you!
At an event.
Manitoba's farming community is another group that has found creative ways to get involved. The Pre-Seed Shinny Round-Up hockey tournament for farmers takes place every April in St. Jean Baptiste. During the pandemic, the organizers still wanted to support sick kids, so they pulled together a unique online auction that would appeal to their participants, with prizes like herbicide, canola seed and wire welders. It raised over $23,000. In 2022, the tournament took place again in person, but because the auction was so successful, they kept it going too, raising another $30,000. Incredible!
As a personal fundraiser.
And then there's our friend Paul, a long-time supporter. Paul's great-granddaughter was born premature and needed care at HSC Children's. The amazing support she received inspired Paul to donate, including making a planned gift in his Will. Most recently Paul sold his artwork and held a garage sale, raising $5,500. From the bottom of our hearts, thank you!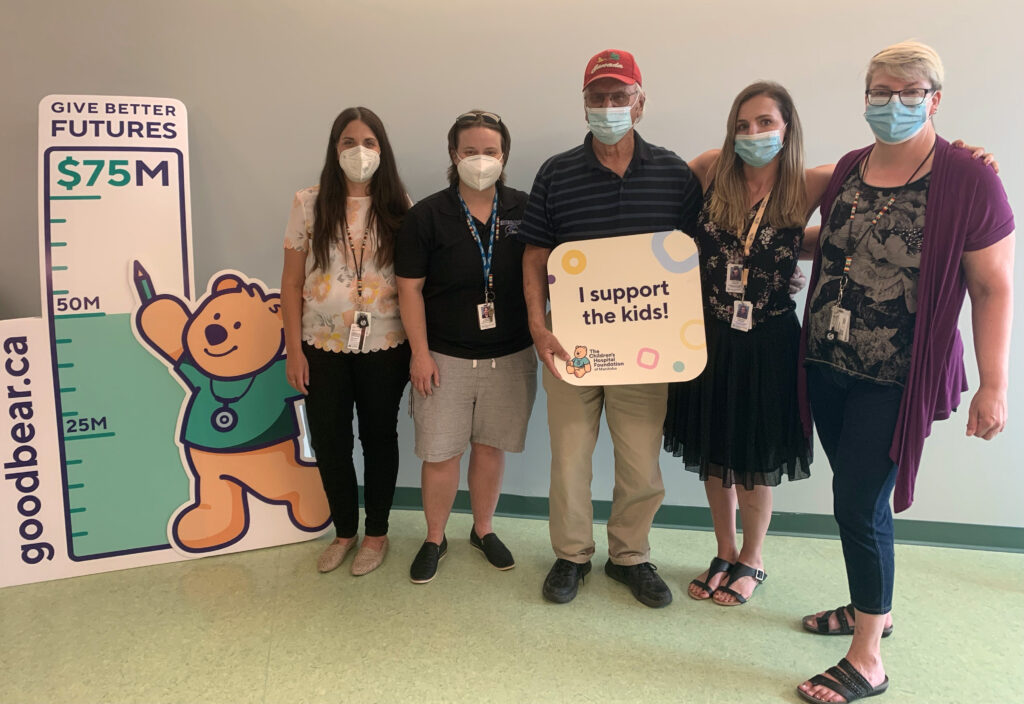 These are just a few examples of the thousands of meaningful gifts people like you make every day. Gifts that are invested in ground-breaking research into diseases that impact kids in our communities. Gifts that fund vital programming like Child Life, that helps kids be kids in the hospital. Gifts that buy specialized equipment like custom IV poles for kids like Ollie undergoing cancer treatment, so they can be a little more comfortable during their stay.
From lemonade stands, garage sales and birthday parties, to auctions and proceeds of sales, from monthly gifts to gifts in your will, there are countless ways businesses, organizations, schools, clubs, families and individuals across the province can make a difference for sick and injured kids in Manitoba, Northwestern Ontario and Nunavut.
You can help #GiveBetterFutures for kids like Ollie. Your present can change his future. Visit goodbear.ca/BetterFutures to learn more.