Like many six-year-olds, Ollie is bursting with energy.
He loves karate, swimming, and playing outside – but there was a time when he couldn't get out of bed.
"When we first heard that Ollie was sick, it was the worst feeling. It felt like our world came crashing down," says Ollie's mom, Ashley.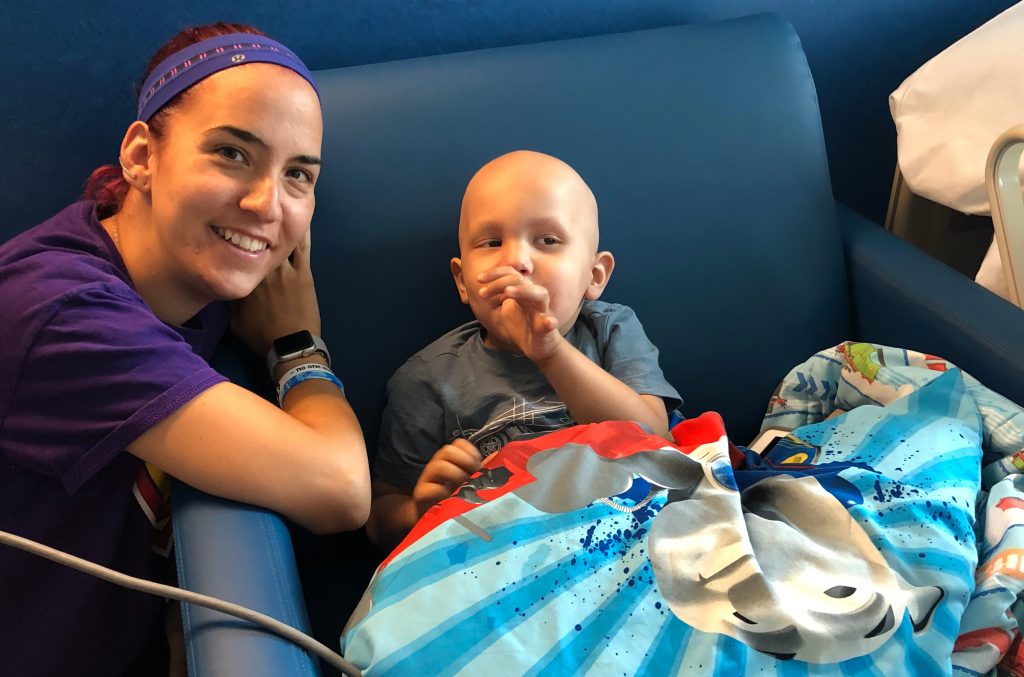 In December of 2017, at two years old, Ollie started experiencing pain in his legs so intense he would wake up in the night screaming. His parents first took him to his family doctor, and then to HSC Winnipeg Children's Hospital to find out what was wrong.
An MRI revealed Ollie had a tumour on his spine that was putting pressure on his nerves. He needed surgery immediately. Doctors were able to remove about a quarter of the mass, but Ollie's journey was far from over.
The tumour was cancerous – Ollie needed 14 rounds of chemotherapy and 30 of radiation. This meant long hospital stays, hours of treatment and often having to stay in bed connected to an IV.
"I have never met such a strong, brave boy like Ollie. He is our hero," says Ashley.
It took seven long months for the cancer to go into remission, but finally Ollie recovered and celebrated his last day of chemotherapy on his sister Oaklyn's first birthday.
Now Ollie is healthy and able to enjoy his favourite activities, like playing with his cousins and going for quad rides. He will continue getting checkups at HSC Children's twice a year to monitor his condition.
"Ollie has a bright future ahead of him thanks to all the help he got along the way from everyone at HSC Children's Hospital," says Ashley.
Ollie's family has been so moved by the quality of care at HSC Children's, they've found many ways to give back, including getting the family business involved. Ollie's father, Ryan, owns a Domino's Pizza franchise. His stores, and many others, are participating in a fundraising promotion with proceeds going towards critical equipment for kids in Manitoba, like Ollie.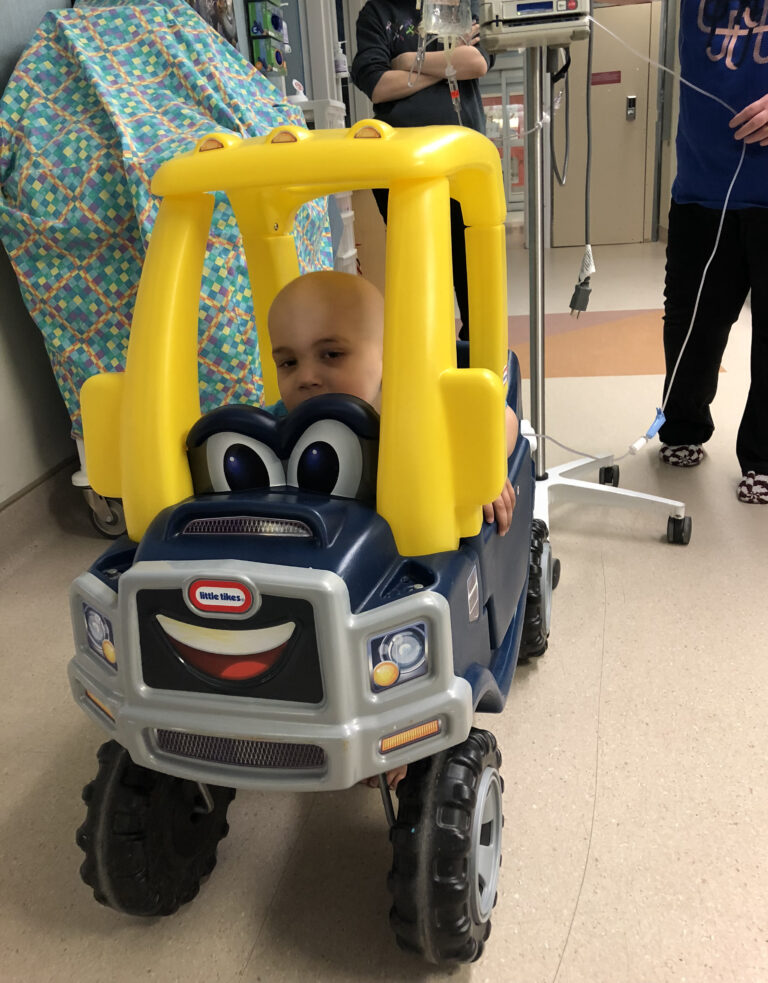 In 2021, this Domino's initiative raised over $21,000 in our province, and Ryan's stores helped purchase portable IV machines for the hospital, so children are able to move around during treatment.
Domino's has been very important to Ollie and his family, not only because of Ryan's business, but because when Ollie was going through treatment one of the only foods he enjoyed eating was Domino's Cheesy Bread.
You can help fund critical equipment for children like Ollie with Domino's Pizza during the month of May by using the promo codes KIDS3 and KIDS4, or by making a donation.
Ashley says staying at HSC Children's felt like visiting family, and she and Ryan are forever grateful for the amazing staff at the hospital and donors who continue to support kids like Ollie.
"Thanks to HSC Children's our child is alive and thriving. They gave him back his life."