September 2022
Nobody wants the answer to any question to be "cancer." Not adults and certainly not kids. The word is heavy, filled with images of pain and loss.
In 2020, Gillian and Eoghan received the heartbreaking news that what was causing their little guy James ⁠— just two years old at the time ⁠— to be "off" was acute lymphocytic leukemia, a type of cancer in the blood and marrow.
James has had numerous hospital visits to the oncology unit since. (You can read more about his journey at goodbear.ca/james.) Despite all the challenges and pain, he is buoyed by the incredible Child Life team, who play an important role in supporting sick kids' emotional and developmental needs, providing positivity and a safe space for kids to just be kids.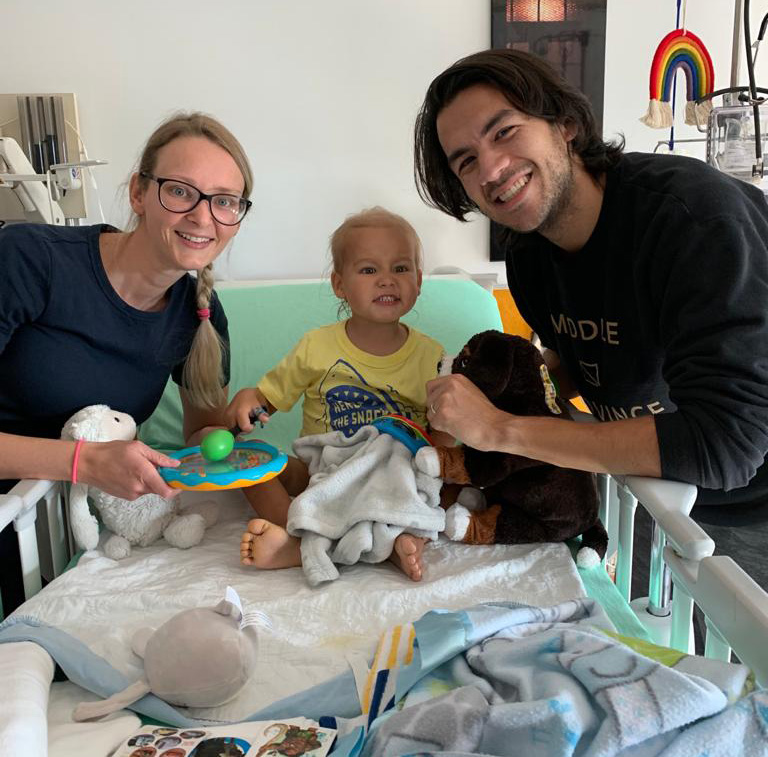 During his stays, the Child Life team is highly attuned to what James needs and when he needs it. Gillian tells us that when James was feeling sick, they brought in soothing lights; when he was having his port accessed for chemotherapy, they brought toys to distract him. And when he was feeling good, they played with him. His favourite: music therapy, where he can play a drum and sing along.
While chemo is hard on his body, this happy, bubbly, cuddle-loving toddler is always excited to see the staff and go to the playroom when he's in for treatment. He loves playing with his superheroes and often pretends to be his favourite characters.
What he doesn't realize is that he himself is a superhero.
And so are the incredible caregivers who help make the hospital a special place for kids like James.
The Child Life team is just one group of superheroes donors are currently supporting in the Foundation's historic $75 million Better Futures campaign. Child Life programming ⁠— which includes music therapy, the library and book cart, CHTV (the hospital's free station for kids, which also features a daily live show with shoutouts and games) and the playroom ⁠— is 100% funded by donors like you. It's your generosity that ensures kids can have a bit of fun during some of the toughest times.
You can be a superhero too. People see numbers like $75 million (yes, it's a big goal!) and wonder how they can make a difference. It's easier than you might think: one dollar at a time.
For example, Michael gives $10 every month and has been doing so for years. He became a Monthly Miracle Maker because it was a simple way to make an ongoing, meaningful contribution. He was also happy to spread his gifts out as he felt he could contribute even more than on a one-time basis. It all adds up and we are so very grateful for his commitment.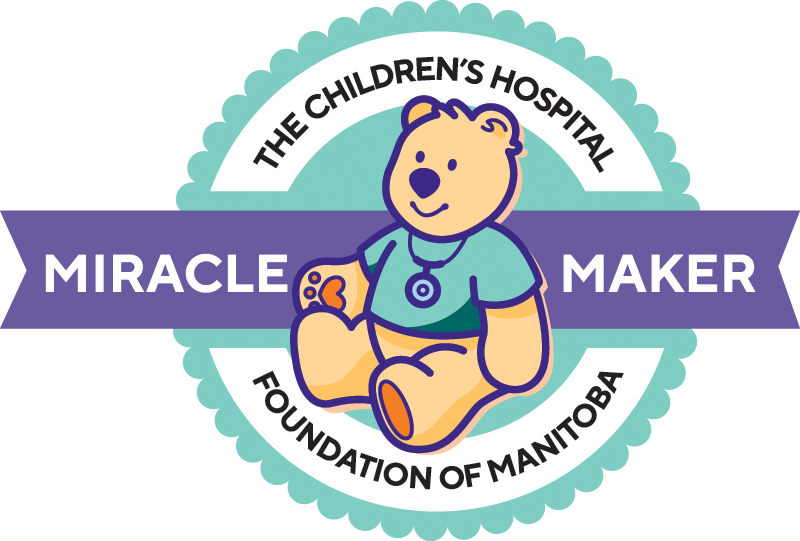 In fact, more than 1,500 people like Michael choose monthly giving, which is a terrific way to ensure sick and injured kids have important programs like Child Life, so that superheroes taking the form of music therapists, librarian, playroom staff, CHTV hosts and NoName (the hardest-working sock puppet in town) can continue making miracles for kids like James.
And this year, monthly miracles are superhero-sized, thanks to our friends at Maxim Truck & Trailer who will match every new monthly gift until December 31, 2022 up to $50,000. Thank you to Doug Harvey, Jan Shute and the Maxim team for your life-changing generosity.
Our community is full of superheroes and miracle-makers like Michael, Doug and Jan.
You too can make miracles, and #GiveBetterFutures for kids like James. Your present can change his future. Visit goodbear.ca/BetterFutures to learn more.