Suspended Superheroes help kids in hospital make meaningful memories at 2nd annual event
Winnipeg, MB (October 25, 2023) – Kids in hospital got a fun and engaging visit from superheroes and first responders as part of the second annual Suspended Superheroes event at HSC Children's Hospital. Specially trained participants wore costumes and uniforms – along with safety harnesses – to rappel down the building for an unforgettable Halloween celebration and fundraising event.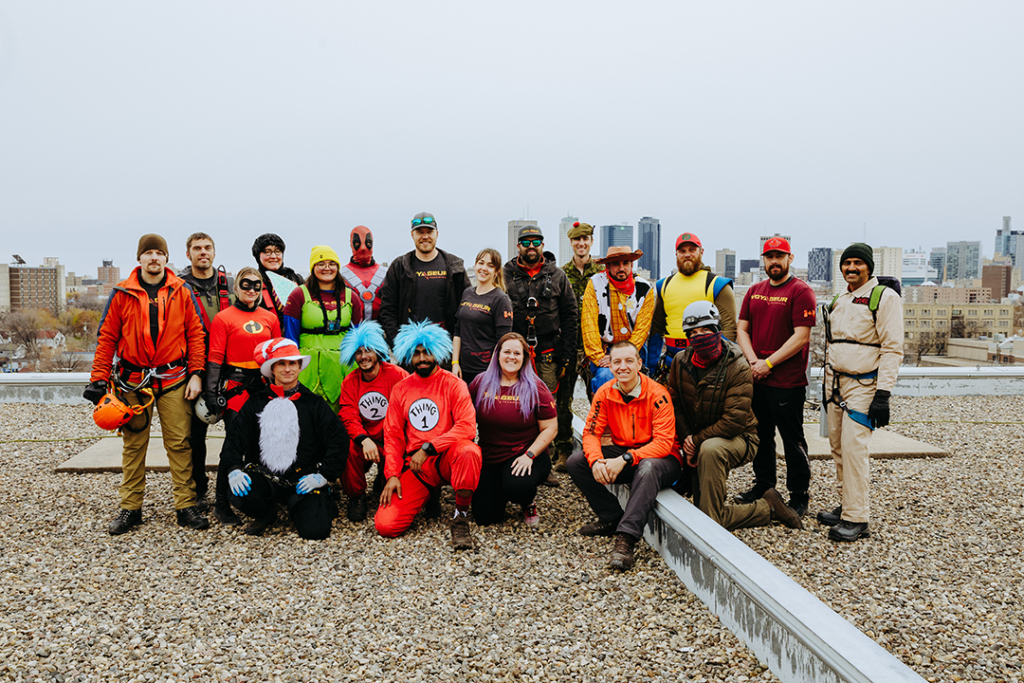 "Being in hospital always presents challenges for kids, but during fun holidays like Halloween it can be even more difficult," says Stefano Grande, President and CEO of Children's Hospital Foundation of Manitoba.
Suspended Superheroes is led and imagined by Voyageur Technical, a Winnipeg-based company specializing in access and rescue solutions and consulting. The superheroes included members of Voyageur Technical, members of the Canadian Armed Forces from the 435 Transport and Rescue Squadron and the Canadian Special Operations Regiment, the RCMP Emergency Response Team, the Winnipeg Police Service Tactical Support Team, Technical Rescue Task Force of the Winnipeg Fire Department, Winnipeg Tactical EMS members and special Suspended Superheroes in-training, who – along with Voyageur Technical – collectively fundraised over $30,000 for the Children's Hospital Foundation.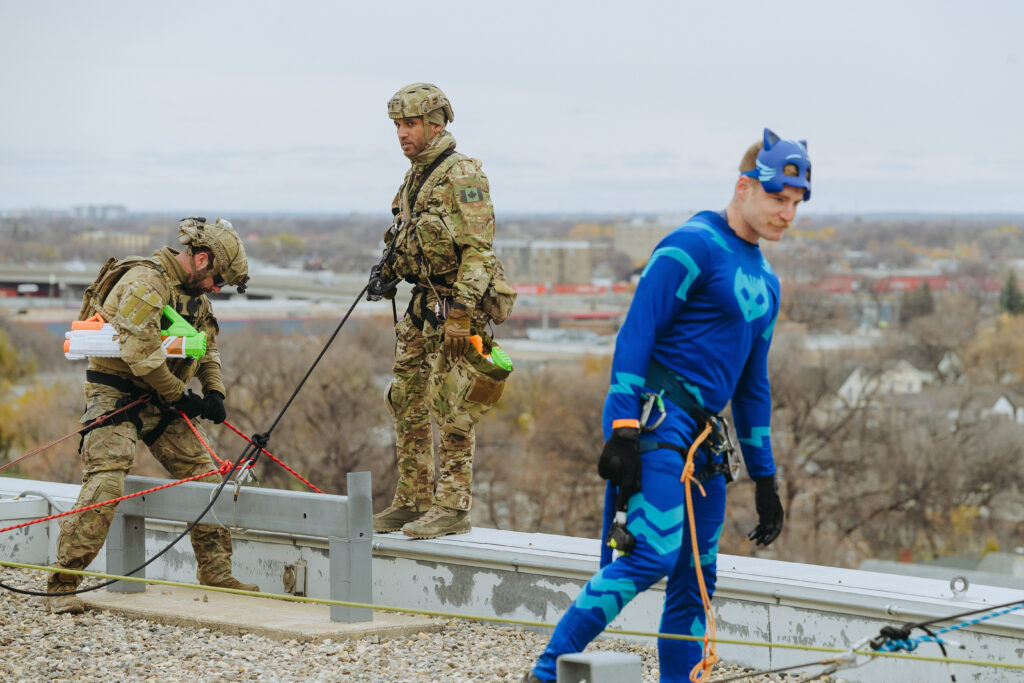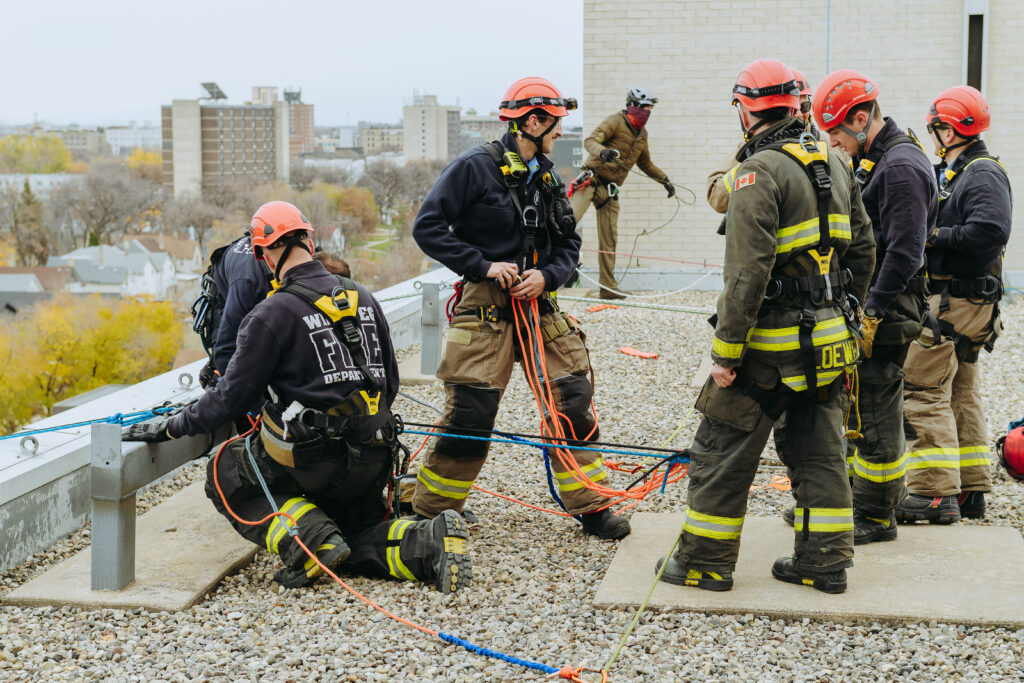 Health care specialists at HSC Children's say opportunities to make meaningful memories are important for families in hospital, especially during holidays.
"What a wonderful way to have fun, celebrate Halloween and fundraise for important Child Life programming," says Jenny Kidder, Manager of Child Life, Spiritual Health Services and Volunteer Services. "We know making meaningful memories is an important part of a child's well-being and recovery in hospital. We welcome innovative activities that bring safe, joyful, meaningful experiences to patients and their families."
Voyageur Technical, RCMP, Canadian Armed Forces and Winnipeg Police Service were excited to harness their creativity and specialized skills to give back and support families in hospital.
"We're so thankful for the opportunity to work with hospital and Foundation again – this is the most fun and personally rewarding day of the year," says Chris Toews, managing director of Voyageur Technical. "Since last October, parents regularly approach me about 'the superhero event,' recounting how seeing a real-life superhero inspired their child or re-energized their imagination.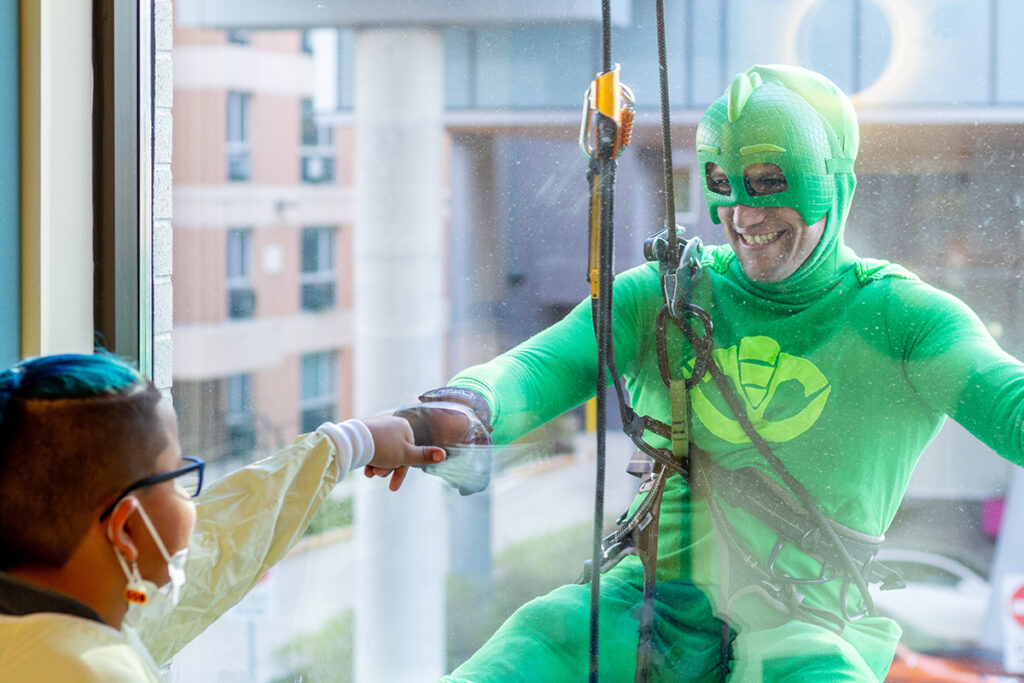 "Last year when I read about the Suspended Superheroes event in the news, I thought it was a wonderful opportunity to spread joy to children who are dealing with serious health challenges," says Master Corporal Kevin Maloway, a Search and Rescue Technician with 435 Transport and Rescue Squadron. "As Search and Rescue Technicians, I knew that it was within our skillset to find a fun and unique way to also spread this happiness, and I really wanted to find a way for our team to participate this year. Suspended Superheroes allows us to help bring excitement to the kids and staff, as well as raise money for the Children's Hospital Foundation."
"When I learned of this opportunity, I knew it was something that we needed to do," says Sergeant Chris Comeau, Canadian Special Operations Regiment. "As a father of three children, I felt it was important to bring some excitement to the kids who may need a pick me up considering their current circumstances. It is great to put some of our tactical skills to use in this kind of environment."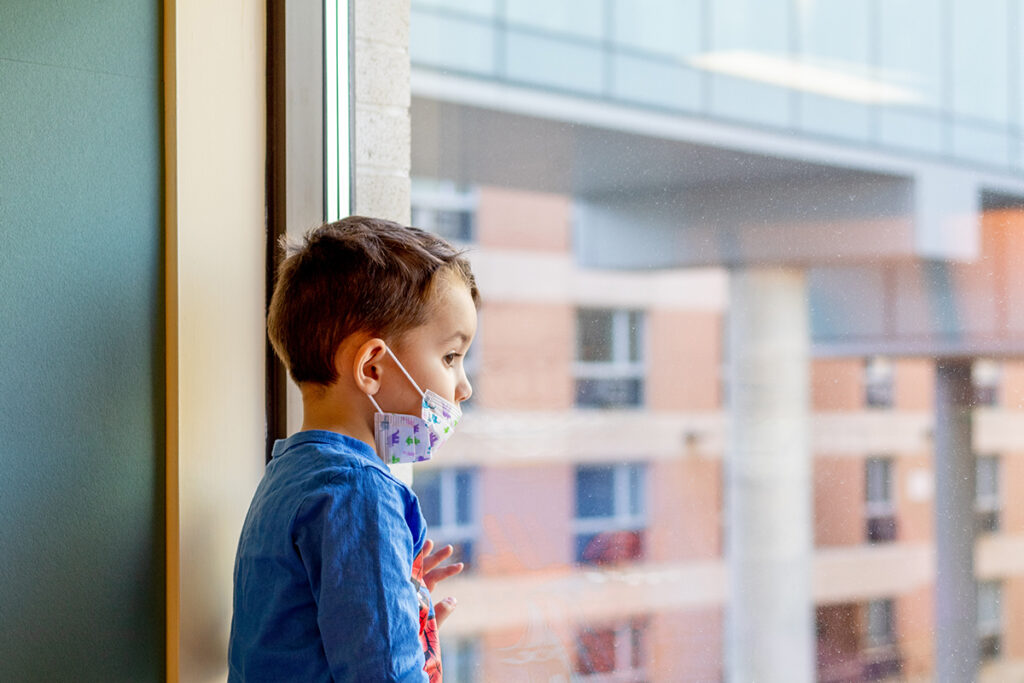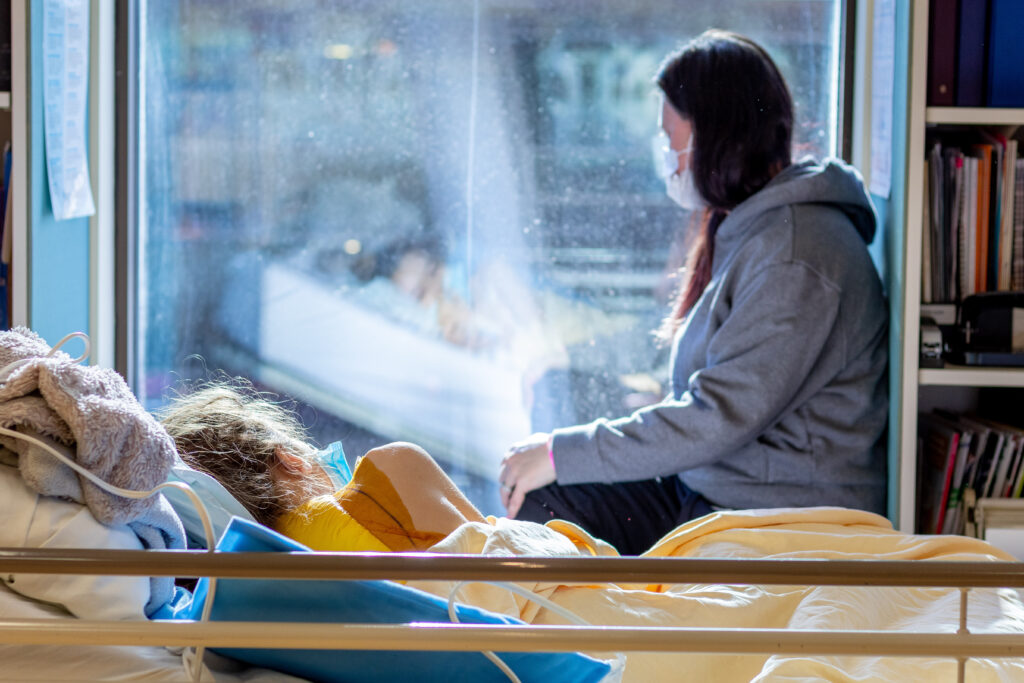 "There was no doubt we would be involved again this year. This event is always organized with such care and compassion, and we are super excited to put those capes back on!" says Sergeant Geoff Corbett of the RCMP Emergency Response Team. "To be able to participate in an event solely dedicated to spreading joy isn't something we normally get to do, and something we definitely wouldn't miss."
"After having the opportunity to experience this event first hand last year and seeing the beaming faces of the children, there was zero chance that we were going to miss out this year," says Constable Jeff Driedger of the Winnipeg Police Service Tactical Support Team. "A big thanks to Chris from Voyageur for the invitation, and all of the hard work he's put into planning this event. It's a huge benefit to everyone involved, especially the children."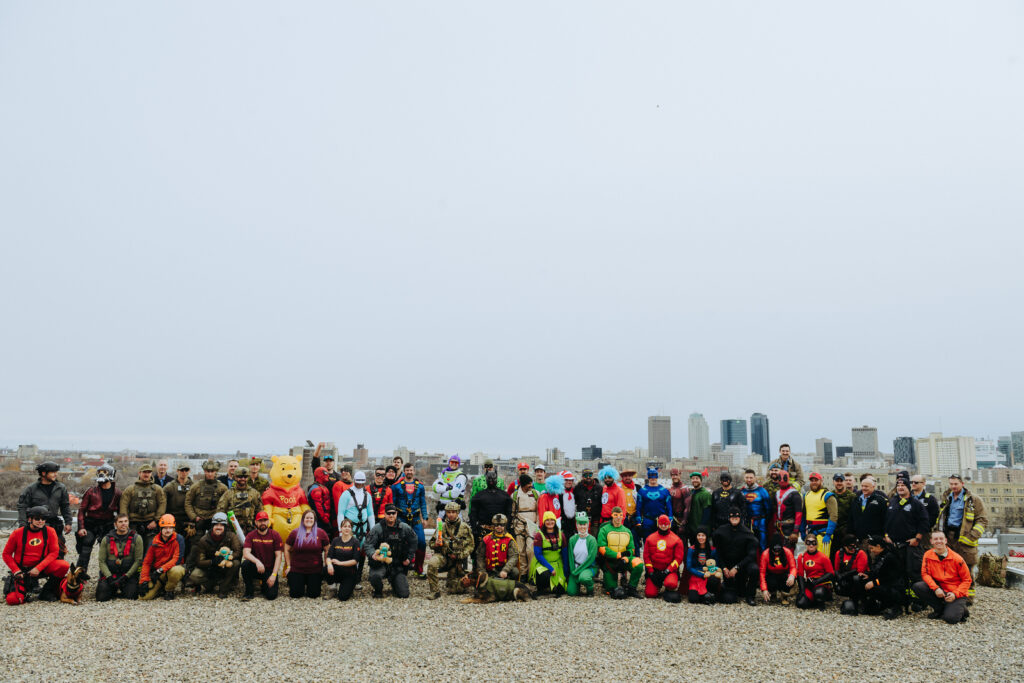 The superheroes wore costumes generously provided by sidekicks Heather's Pretty Parties and Spirit Halloween. Maple Leaf Ropes donated specialized ropes for the event.
To donate, visit goodbear.ca/suspendedsuperheroes.