Dr. Goodbear, Manitoba's mascot for hope and healing, is inviting families to save the date for a beloved community celebration! Children's Hospital Foundation of Manitoba is bringing back Teddy Bears' Picnic after a "paws" due to the COVID-19 pandemic, which was followed by high-volume pediatric RSV seasons. Mark your calendars – the 35th Teddy Bears' Picnic will take place on Sunday, September 8, 2024 at Assiniboine Park.
Teddy Bears' Picnic is a Winnipeg tradition started by a group of dedicated volunteers more than 35 years ago. The event will feature activity tents, including the Dr. Goodbear Clinic put on by frontline staff from HSC Children's Hospital, where kids' teddy bears are triaged and go through a variety of medical tests and treatments including MRIs, X-rays, casting; and the I Want to be a Scientist tent put on by Children's Hospital Research Institute of Manitoba (CHRIM) that encourages imagination in fun science-based activities and showcases how they can be used in medical settings.
Children's Hospital Foundation is currently looking for community sponsors to jump in with support to help make this event the very best for families.
The goal of Teddy Bears' Picnic is to deliver a fun day for families, while also providing kids with a developmentally appropriate understanding of what may occur in a hospital or research environment so they may feel comfortable when in health care settings.
More details on the Teddy Bears' Picnic by Children's Hospital Foundation of Manitoba will be made available in coming months. Please continue to check back.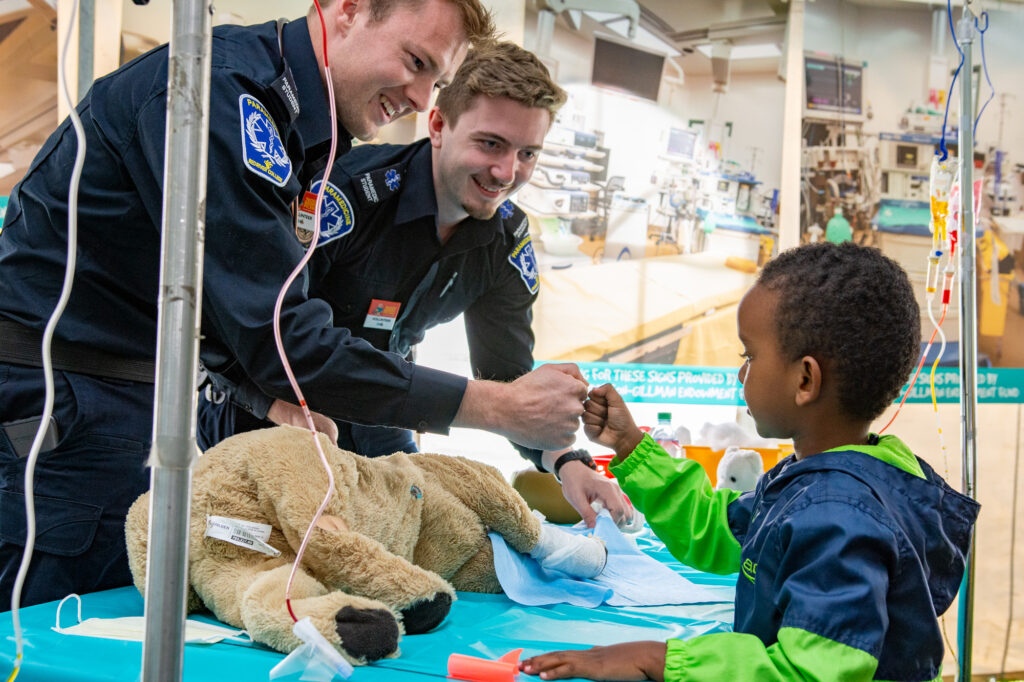 Other Events
Hope for the Holidays Give-a-thon
Date: Nov 17, 2023 - Dec 8, 2023
view event
Book your visit with Mr. & Mrs. Claus
Date: Nov 25, 2023 - Dec 16, 2023
view event
GingerCane Gingerbread House Contest
Date: Nov 29, 2023 - Dec 14, 2023
view event