April 2022
Right now, more than 300 world-class researchers at the Children's Hospital Research Institute of Manitoba (CHRIM) are hard at work to better understand the specific and unique health conditions faced by kids in Manitoba. Conditions like kidney disease, peanut allergies, mental health crises, and even COVID-19.
CHRIM researchers are responsible for many life-changing discoveries, including the first-ever documented case of type 2 diabetes in a child; research that led to a change in national guidelines on preventing peanut allergy in children; and research that changed global guidelines on diagnosing and managing congenital diaphragmatic hernia – a rare and life-threatening condition in which babies are born with a hole in their diaphragm.
All here in Winnipeg, thanks to our community.
CHRIM is focused on improving the health outcomes for all children in Manitoba. With as many as 60 percent of kids who need HSC Children's being Indigenous, CHRIM works closely with First Nations, Inuit and Métis families and partner organizations to help understand and address the disproportionate impact of illness on structurally disadvantaged children and youth.
The Institute is also an incredible investment in the health and future of all our kids. Research teams leverage the $4 million of operating costs covered by donors to the Foundation to bring in more than $20 million of research funding annually, from prestigious groups like the Canadian Institutes of Health Research, the US National Institutes of Health, and the Bill & Melinda Gates Foundation. That makes good sense (and cents!).
The Institute is built around collaboration and innovation – including shared, inter- and multidisciplinary spaces and programs where teams regularly interact with and learn from each other. This gives teams a unique perspective that looks at the overall picture of child health. It also makes for a very attractive, rewarding environment, and researchers and trainees from all over the world continue to join this remarkable group.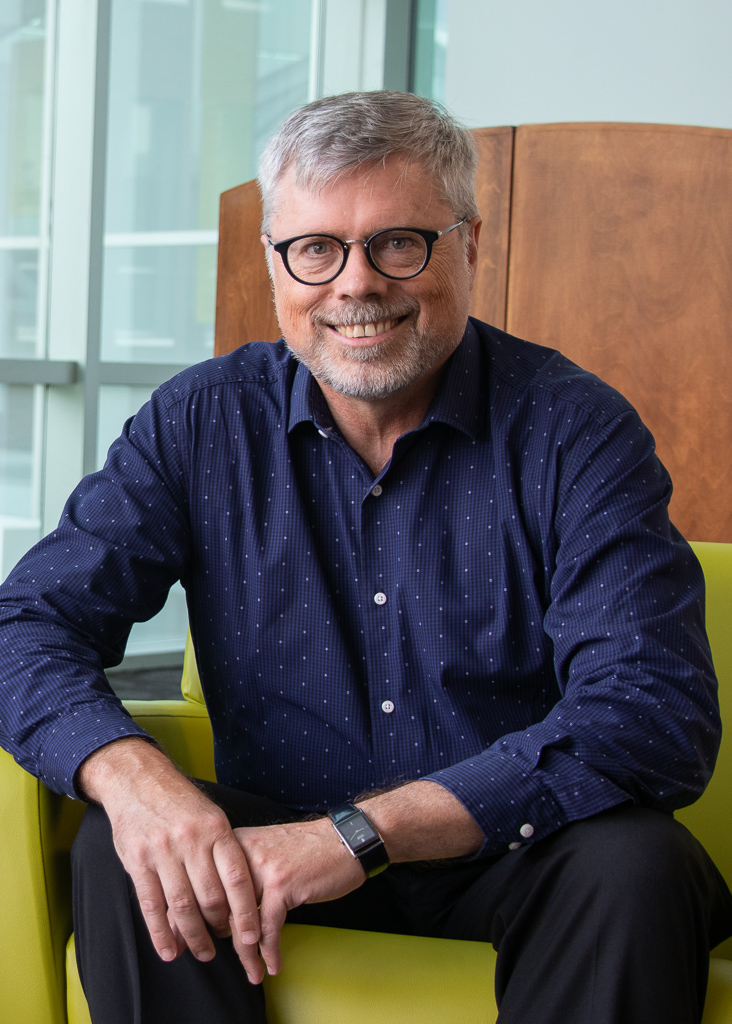 CHRIM is also a catalyst in recruiting and retaining the best healthcare professionals at HSC Children's Hospital so kids continue to get the best care possible. Many of the researchers, like CEO and scientific director Dr. Terry Klassen, are also doctors, nurses, or allied health professionals in the hospital itself. And since their work is focused on the real-life needs of kids in our communities, it has immediate impact.
For example, one of Dr. Klassen's research areas is ensuring that no matter where kids are when emergency care is needed, they get expert, and even lifesaving treatment. Through the work of the Translating Emergency Knowledge for Kids (TREKK) network, Dr. Klassen and his team create online resources for emergency departments, healthcare providers, and parents in rural and remote areas. Since almost half of the emergency visits to HSC Children's – the only children's hospital in the entire province – are from outside Winnipeg and as far away as Nunavut and Northwestern Ontario, this expertise matters, especially when time is of the essence.
These resources help healthcare providers perform emergency assessments from a child's home community, which significantly reduces the financial and emotional stress of having to travel to Winnipeg, provides families with the supports they need at home, and helps professionals serve more kids more efficiently.
Having a pediatric-specific research institute of this calibre, right here, helps secure Manitoba's leadership in understanding children's illness. Investing in research helps speed the translation of discovery into innovative treatments and cures, new drugs and vaccines, medical devices, surgical techniques, and so much more.
By investing in research, infrastructure and funding for these teams, our community can help transform the way medicine is practiced, to make a bigger impact on kids and families, sooner.
To learn more about the dynamic and leading-edge work underway, visit chrim.ca. To support CHRIM's work, donate now.