Your present can change their future.
July 2022
We take for granted that all kids will have a future filled with success, health, happiness, and a lifetime of milestones. But that's not the reality for all kids and for all families. Sometimes there's an unexpected swerve. And when that happens, there is HSC Children's Hospital.
As the only children's hospital serving kids from Manitoba, Northwestern Ontario and Nunavut with specialized acute pediatric services, and the largest pediatric research institute on the prairies, it is essential the resources and expertise to care for the sickest and most critically injured kids is available, right here at home.
In 2019, Children's Hospital Foundation, together with the leadership of HSC Children's, Shared Health and Children's Hospital Research Institute of Manitoba, identified new, immediate needs, and an ambitious goal to raise $75 million over five years to achieve them. The Better Futures campaign champions growth and innovation in leading-edge equipment, technology infrastructure, critical diagnostics, life-saving research, and culturally safe programming that will continue to give all kids the very best care, right here.
On June 22, we publicly launched this historic campaign to announce that, despite a global pandemic, supporters from every corner of the province have quietly contributed 70% percent of this ambitious $75 million goal to #GiveBetterFutures for kids. More than $50 million have already been raised by engaged members of the community, including by many kids who themselves have needed the hospital. Kids like 2022 Champion Child Keira. Talk about setting a great example!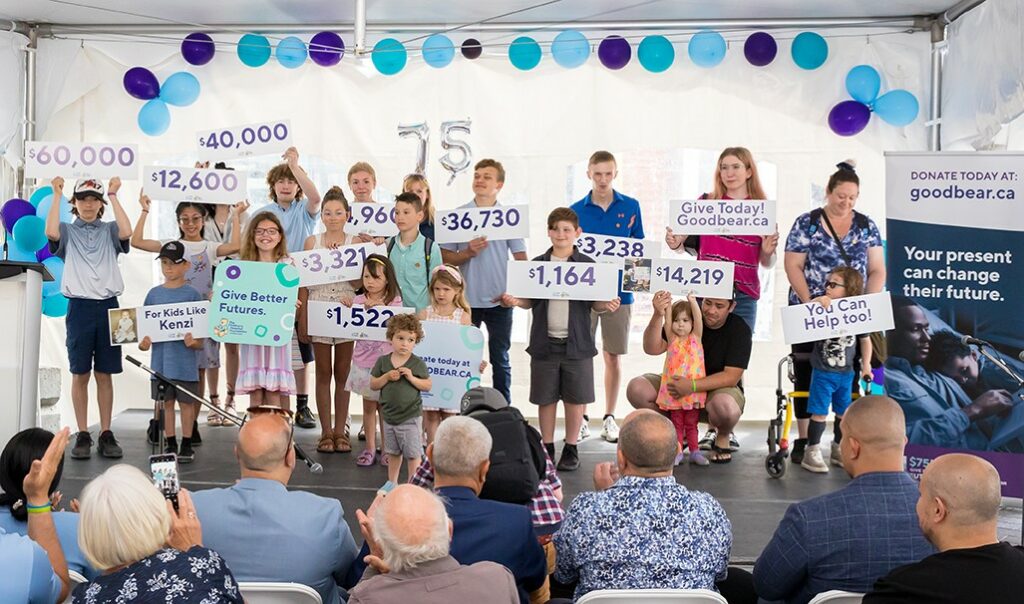 Manitobans are incredibly generous when they know there's a need, and Better Futures is already enhancing child health care and research in Manitoba.
For example, the new Travis Price Children's Heart Centre opened last March and was officially dedicated at the end of May. More than 6,000 kids living with complex heart conditions are being seen in a bright new space that, according to Jaxon's mom, Kristyn, is a place he looks forward to coming to. Dr. Reeni Soni, the head of pediatric cardiology, tells us that the careful attention to design and detail in the new centre has meant that kids are more comfortable when they come in, and less anxious for appointments. A new pediatric catheterization lab is keeping 60 to 80 kids in Manitoba for treatment every year, instead of having to go to Edmonton or Vancouver for care. That reduces an enormous amount of stress on families, not to mention expense.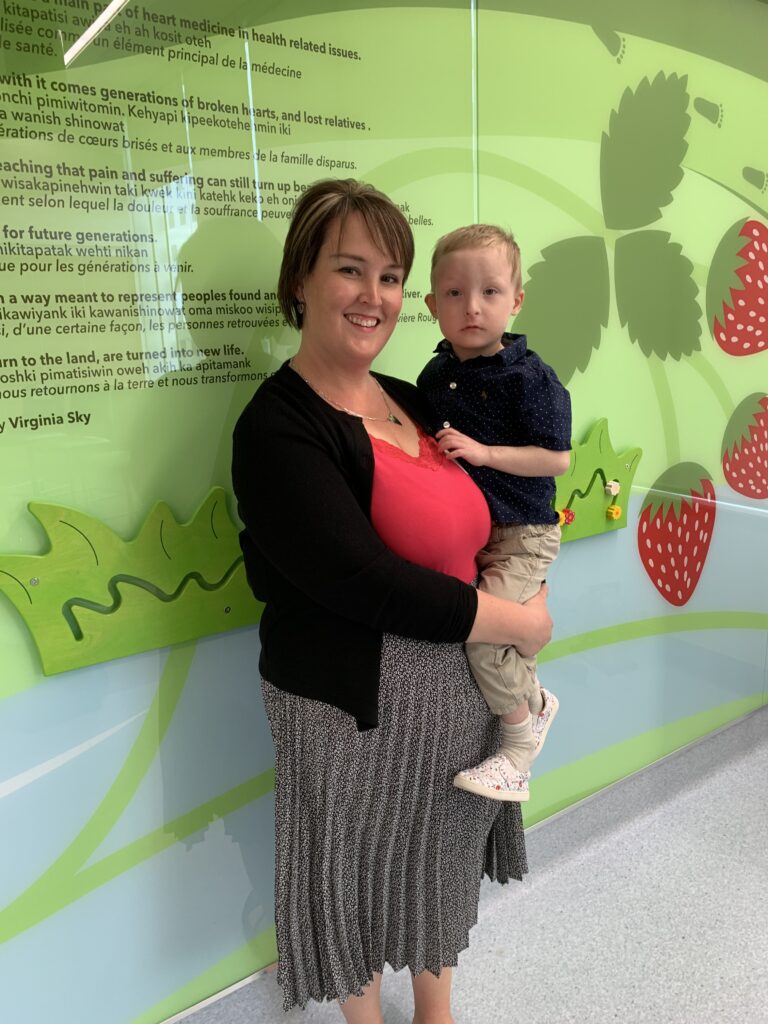 A new fluoroscopy unit, and a significant expansion of remote monitored beds and leading-edge communication technologies on every unit of our children's hospital are also making a difference in patient experience and peace of mind for families. A new Child & Adolescent Mental Health outdoor play space, which opened last month, is a 100% donor-funded space where kids can safely exercise, hang out and enjoy the outdoors with each other and when their families come to visit.
These transformational enhancements are all part of the $75 million Better Futures campaign. And we're just getting started.
All Manitobans can support your children's hospital and research institute, to make sure that healthcare heroes and brilliant researchers have the resources they need to give all our kids the care they deserve. Where there are comfortable, culturally safe spaces to heal. Where ideas are explored and investigated, and brought from the lab to the bed side. Where kids can just be kids.
The last 30% of this historic campaign can only be achieved when we all work together. We invite all Manitobans to get involved, because your present can change their future. No gift is too small to change a sick child's life. As Keira so sweetly challenged the community at the launch, if she can do it, you can too. To learn more, visit goodbear.ca/betterfutures.