Shop at businesses that have partnered with the Children's Hospital Foundation of Manitoba to help raise funds for sick and injured children, or shop Dr. Goodbear Gifts for symbolic items that represent real needs in hospital.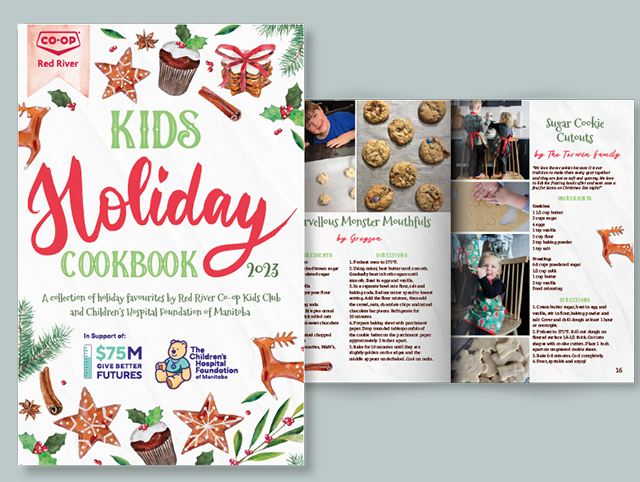 Learn a new recipe to support kids
Starting Thursday, November 16th 2023, you can purchase a 2023 Kids Holiday Cookbook at all Red River Co-op Food Store locations for just $5 each as 100% of sales proceeds go to funding Child Life programming at Children's Hospital.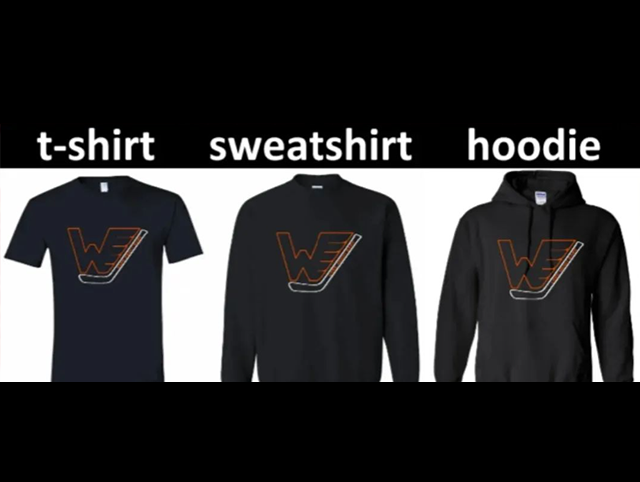 Help Pacey help kids like him
Last year, 2023 Champion Child, Pacey was asked to draw a new design for the Winkler Flyers team apparel, now available for pre-order from now until December 9th.  Please contact Pacey's mother, Kim through Instagram @paperbirchapparel to place your order and 10% of all t-shirts, sweatshirts, and hoodies will go to supporting kids in hospital.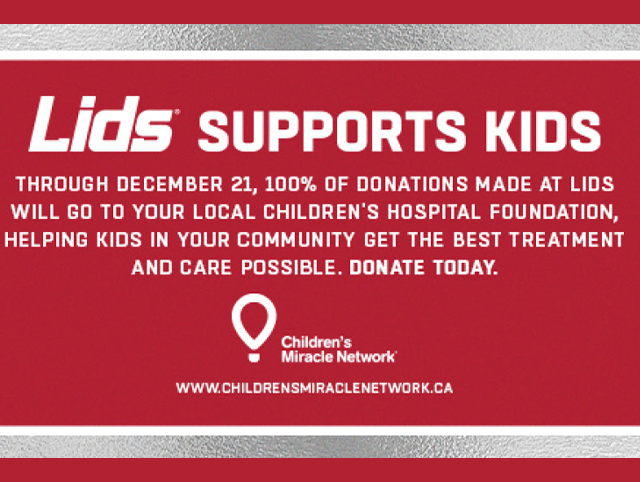 Lids supports kids
Now until December 21st, 100% of donations made through the till at Lids will go to helping kids in your community get the best possible care at HSC Children's Hospital.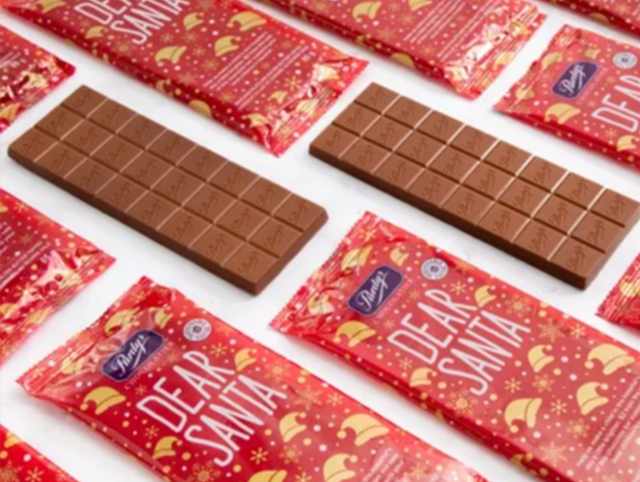 Make a difference with this creamy milk chocolate bar
Purdys Chocolatier is donating $2 from every Dear Santa Bar to support kids in hospital until December 24th. This delicious treat is made from sustainable cocoa and features lots of crunchy salted butter toffee bits that will have you coming back for more! So, why not buy a box of 12 Dear Santa Bars, to donate $24 to Children's Hospital?! Purchase your chocolate bars online or shop in-person at one of the two locations:
CF Polo Park
St. Vital Centre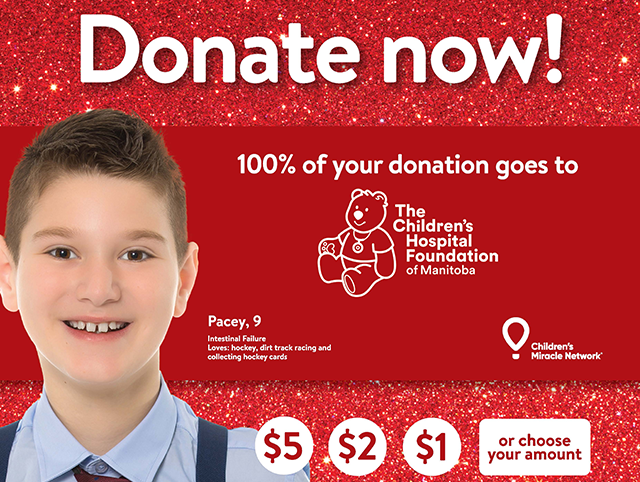 Spark a Miracle with Walmart for kids like Pacey
Make a difference for kids like Pacey, with Walmart! From now until December 24th, make a donation at your local Walmart store and 100% of the proceeds will be donated. Funds raised in Manitoba will support sick and injured kids who need HSC Winnipeg Children's Hospital. Plus, pick up your limited-edition Holiday Dr. Goodbear and holiday stickers while supplies last.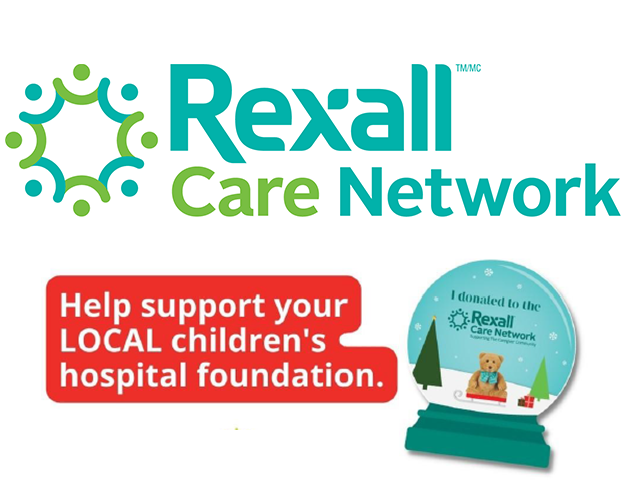 Support kids in hospital with Rexall Care Network
From now until December 30th, make a donation at your local Rexall store and proceeds will be donated to support kids who need HSC Winnipeg Children's Hospital.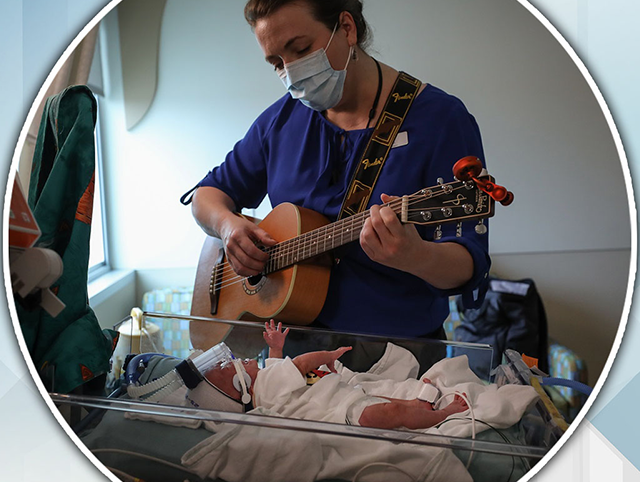 Spread the healing power of music
Make a donation at Long & McQuade and receive a $5 rental coupon for use any time in 2024 as part of the 17th annual Music Therapy Fundraising Drive from now until December 31st. Your donation will support music therapy and music-focused activities at Children's Hospital. Donate in-store or online now.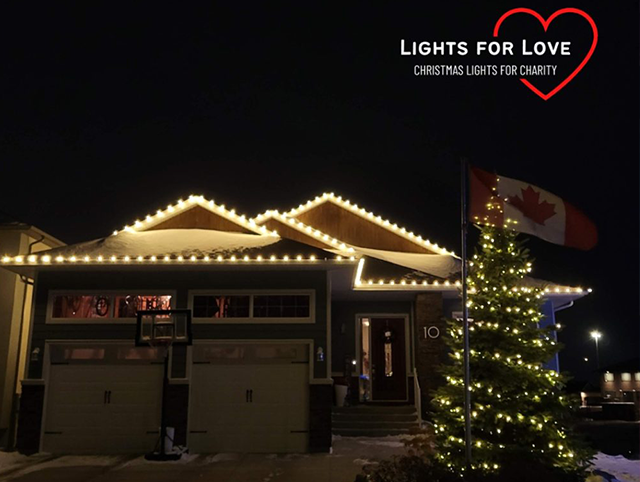 Help spread light this season to kids in our community
Lights for Love is donating $1 dollar from every light they install to support children in hospital. Book your service now to help spread love during the holiday season. 1 bulb installed = $1 donated.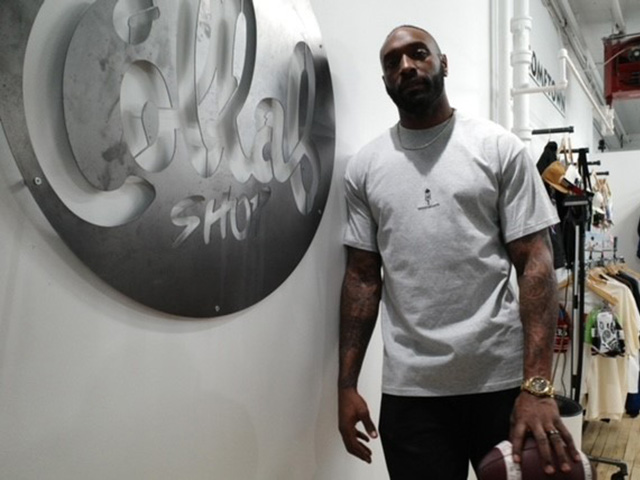 A Good Reason to buy Good Reason Tees
Looking for a way to make a positive impact in your community? Look no further than Good Reason Apparel. You can feel good about your purchase knowing that a portion of the profits will go towards helping sick & injured children in need of medical care. Their high-quality t-shirts not only look great but also make a real difference in the lives of those who need it most.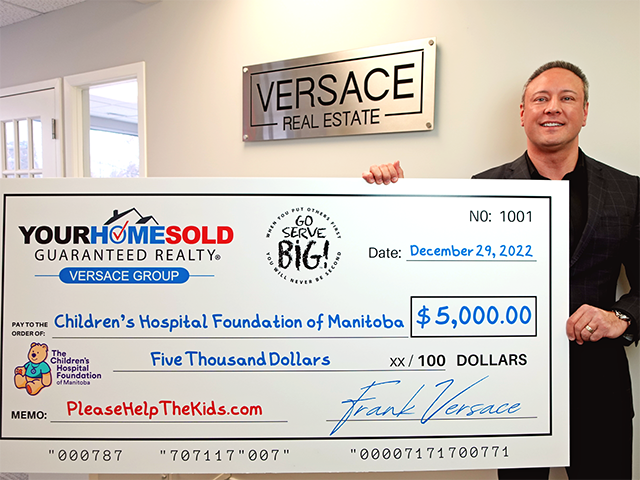 Help kids with home sales
Looking to buy or sell a home? Why not do it with Versace Real Estate and make a positive impact on children in your community! With every sale, Versace will donate a portion of proceeds. Not only will you be making a difference, but you'll also receive award-winning service from this team of professionals.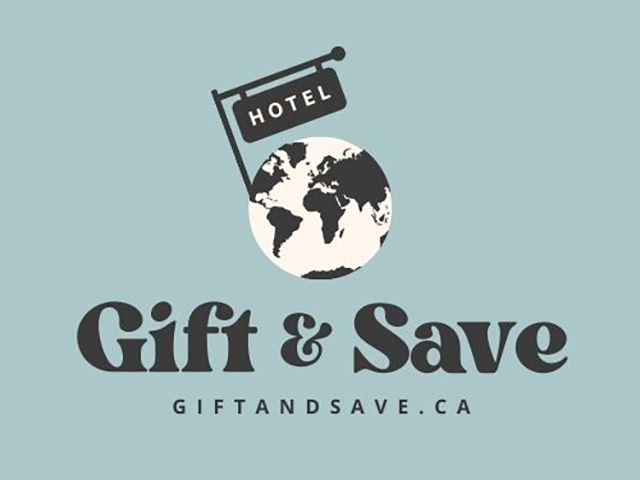 Support children with your hotel stay
Gift and Save lets you book your next hotel stay on the Foundation giftandsave.ca site, and a portion of the money you spend will be donated directly to Children's Hospital Foundation of Manitoba. So why not plan your next trip today and give the gift of hope to those who need it most?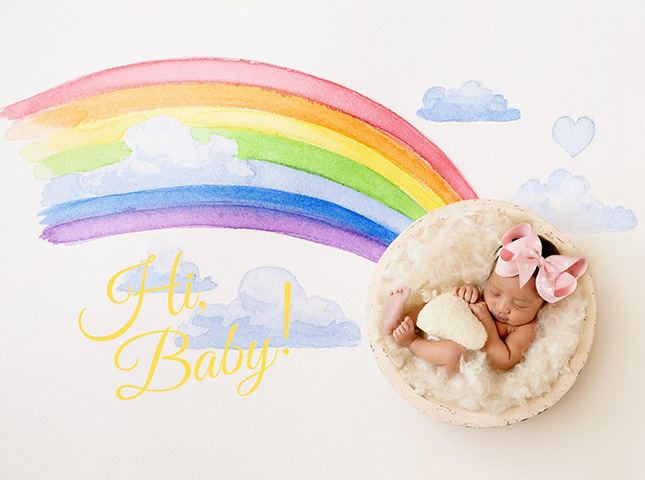 Hi, Baby! Newborn photography to help kids
Capture meaningful memories and support sick and injured kids with Babies Helping Babies.
Hi, Baby! Newborn & Family photography is donating $5 from every newborn session to the Foundation.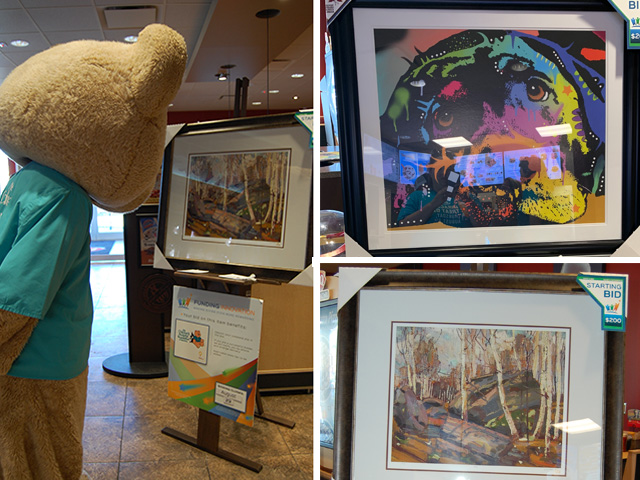 This Little Easel
Funding Innovation raises funds for major charitable causes in Canada with a focus on children's charities. Thanks to Funding Innovation, there are many great art pieces around Manitoba that you can bid on, with proceeds supporting the Children's Hospital Foundation of Manitoba.
Visit one of these locations and bid on an amazing work of art:
Chamois Car Wash, 1285 St. James Ave
Coop Oakbank, 20 Coop Dr
Dairy Queen, 307 Main St, Selkirk
Dairy Queen, 1575 Regent Ave
Dairy Queen, 165 Scurfield Blvd
Dairy Queen, 1020 Keewatin Blvd
Dairy Queen, 500 Sterling Lyon Pkwy
Dairy Queen, 369 Provencher Ave
Dairy Queen, 40 Drover Run, Niverville
Dairy Queen, 7-1385 McPhillips
Extra Foods, 740 St. Annes Rd
Hampton Inn, 730 Berry St
HSC Children's Hospital, 840 Sherbrook St
Marketplace Selkirk, 335 Main St, Selkirk
Millers Meats Grant, 1867 Grant Ave
Red River Co-op, 77 Vermillion
Red River Co-op, 1120 Grant Ave
Red River Co-op, 850 Dakota St
Save-On-Foods, 410-400 Northtown Rd
Save-On-Foods, 850 St. James St
Save-On-Foods, 1399 McPhillips St
Sobeys, 3156 Birds Hill Rd
Sobeys, 1939 Bishop Grandin Blvd