A kind gesture during a difficult time can be deeply meaningful. For Kris Parsons, memories of support from staff at HSC Children's Hospital have lasted a lifetime and inspired her to give back.
"I will never forget the lengths they went to reassure and support me. I can't thank them enough," says Kris. "Now, 30 some odd years have gone by and I am still grateful. I will be forever grateful."
When Kris was 10 years old, she needed to stay at HSC Children's Hospital for about a month. At the time she was unable to walk or even get out of bed.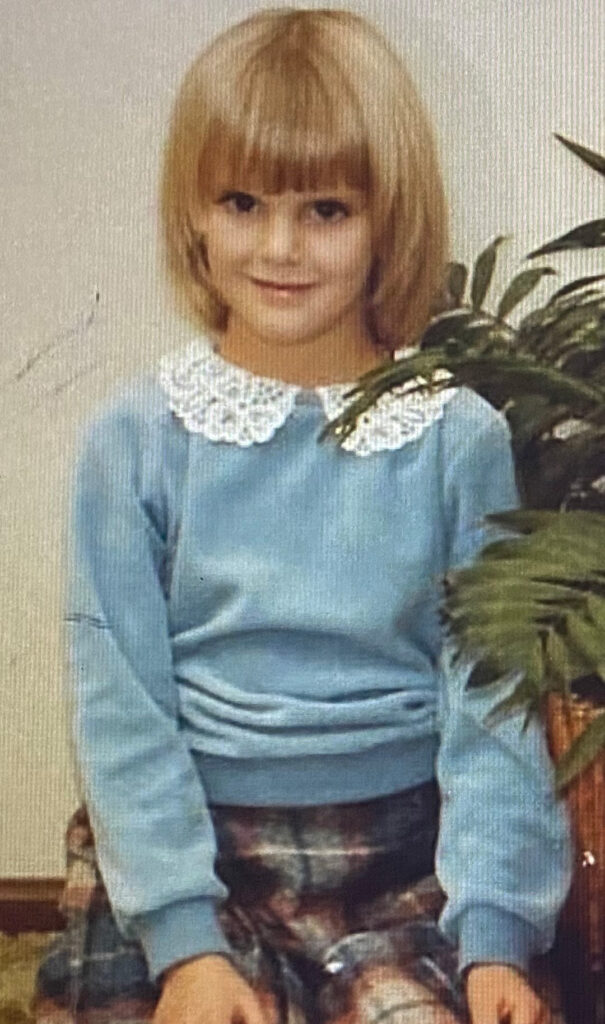 Kris had damage to a disc in her spine from a previous injury. When she was five, a cut on Kris' knee became infected and the infection travelled to her spine. She was diagnosed with osteomyelitis, a condition where the bone is inflamed. Kris dealt with intense pain, and her spine would become very rigid. Then at 10, one of the discs in Kris' spine had deteriorated so much she needed a body cast and complete bed rest at HSC Children's to help her heal.
As a child staying in bed all day, every day was difficult, but Kris is grateful for the support she had from the team at HSC Children's. Her family lived in St. Pierre-Jolys, a 45-minute drive from Winnipeg, and while they visited when they could, Kris says staff members were her constant companions.
"It was a scary time made a lot easier by good people."
Kris has fond memories of Child Life staff and nurses spending time with her, doctors showing her kindness and her favourite daily activity – watching The Good Day Show on CHTV, hosted by Noname the sock puppet.
"It was my favourite hour because it was something that I was involved in, and a distraction from just lying in bed not being able to walk. It meant everything," says Kris.
Now an adult living in Ottawa, Kris' connection to the children's hospital here in Manitoba has inspired her to find creative ways to give back. She's sent in many packages over the years with items like gift cards, colourful bandages, a DVD player, and other electronics to the Child Life team to help provide fun and distraction for kids facing treatment.
"I never hesitate that when I send a package that I know it's going to go to good use and to the right people because there's just so much commitment at the children's hospital," says Kris.
Kris even purchased Blizzard Treats in Manitoba this August as a thank you gift for HSC Children's staff on Miracle Treat Day, when Dairy Queen stores across Canada donate proceeds from Blizzard Treats to local children's hospitals.
"It's just about helping people who helped me."
Kris says when she's out shopping and sees a fun item her first thought is 'would the kids in hospital like this?' She's worked closely with the Foundation and hospital staff to help provide exactly what sick and injured kids need with every generous donation.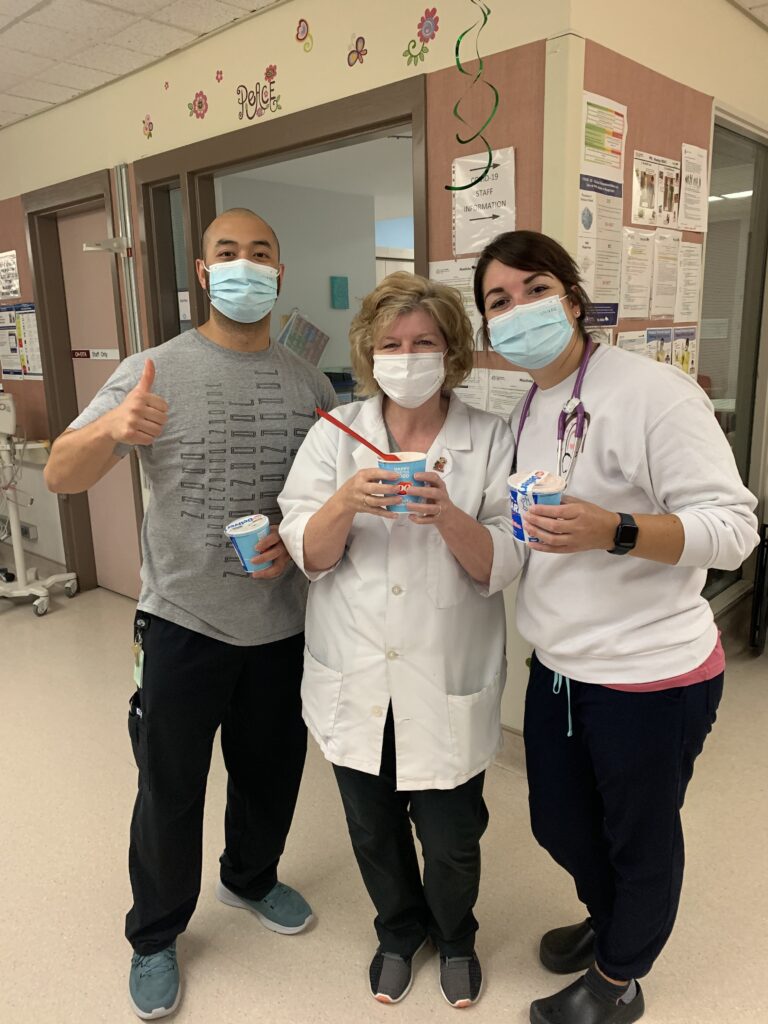 "When you get sick as a kid, you have to grow up a little bit faster and I just wanted to make sure kids that were dealing with that had distractions," says Kris.
These generous gifts provide comfort for families in hospital, and the Foundation is deeply grateful for donors like Kris.
"I want to ensure the kids lying in hospital beds know that someone who had to do that years ago is thinking of them."