"That's the hardest thing for a parent, if you can't take their pain away."
Ricky's mom, Susana, says she would have traded places with her son in a heartbeat.
What started as a bout of the flu turned into 164 days in hospital for Ricky. He needed surgery to survive, and the procedure changed his life.
"They said, we have to take the fingers off. We have to take the foot off and take the skin off. It was so heartbreaking," says Susana.
Ricky's parents, Susana and John are originally from Mexico but now they live near Winkler, Manitoba and have three kids: Ricky, Rihanna and Tony.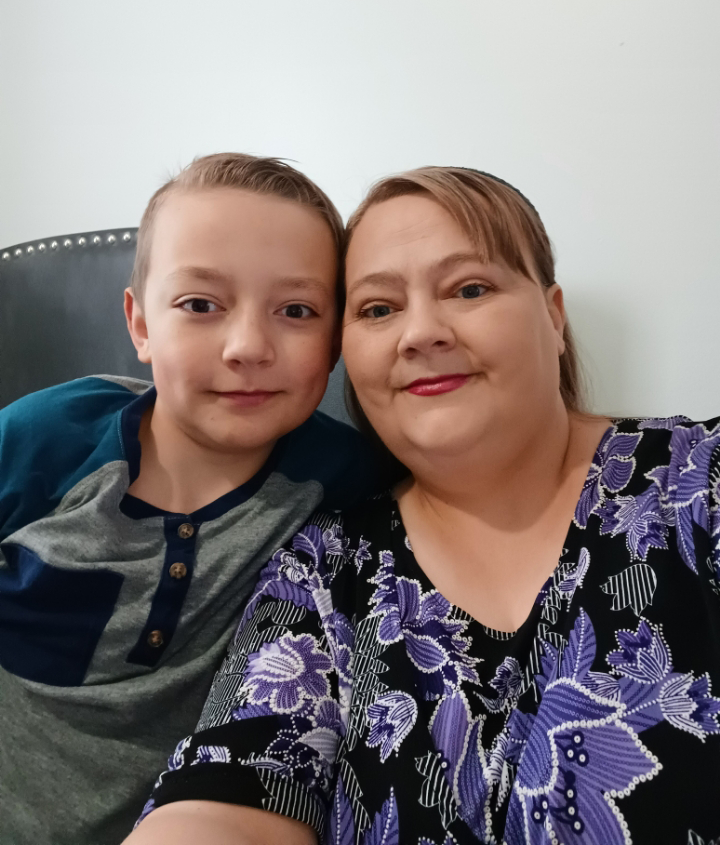 In December of 2022, the whole family started to get sick with the flu, but for Ricky the illness got much worse. One morning, he started feeling weak and by the evening his skin had turned blue.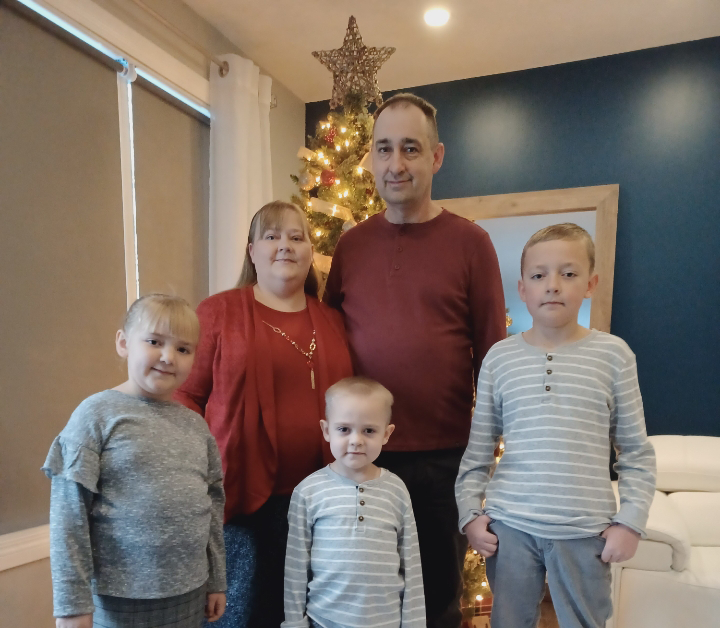 Susana rushed Ricky to emergency care in Winkler, where doctors said he was extremely sick and needed care at HSC Children's Hospital. One ambulance ride and 24 hours later he had a diagnosis – meningococcal septicemia, meaning that bacteria had entered his bloodstream and multiplied, damaging his blood vessels.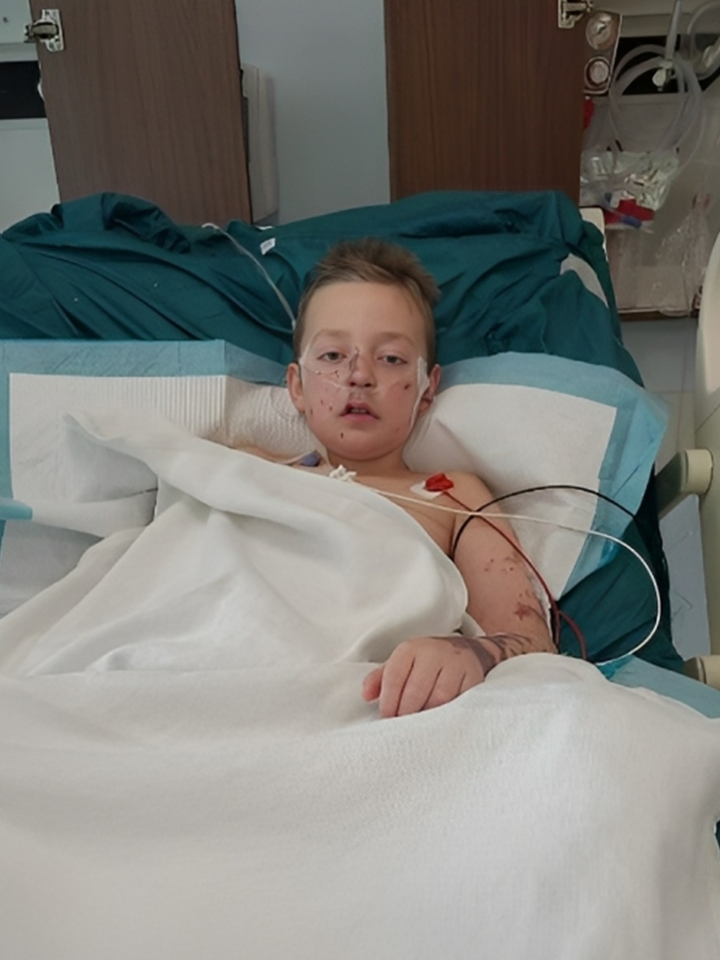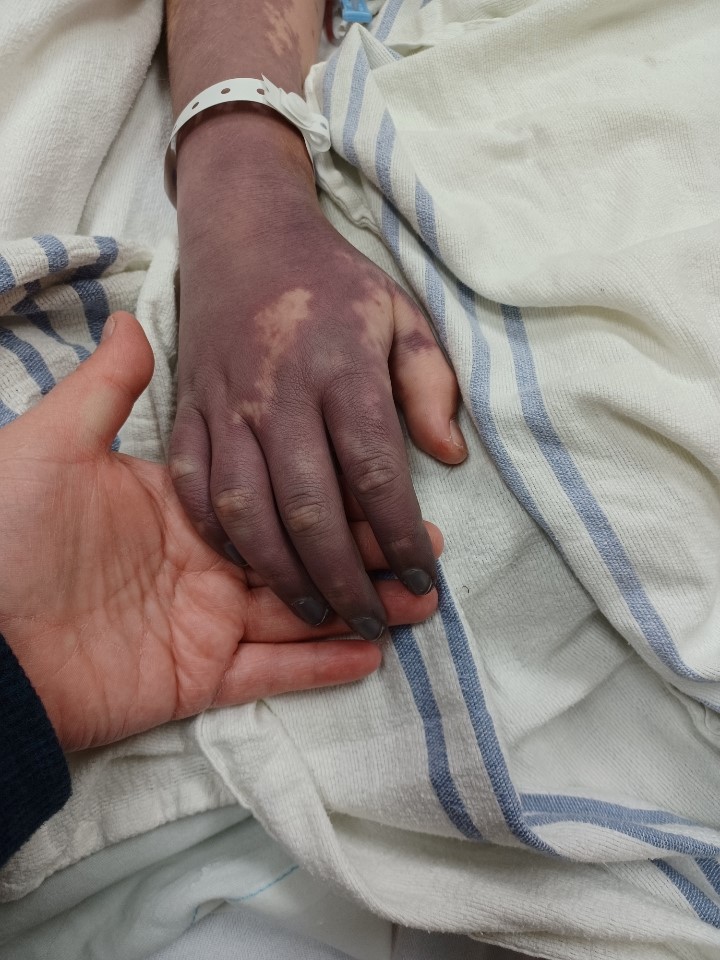 Ricky's toes, fingers and limbs began to turn black in many places, and doctors at HSC Children's took him into surgery to remove any dead skin.
But the infection had spread too quickly so they needed to amputate four of his fingers and his left leg below the knee. Without this surgery, things would have gotten much worse. Ricky woke up not knowing what had happened.
"It was so heartbreaking to tell him. It was very hard," says Susana. "It felt like a piece of my heart just shattered. I didn't know how to breathe."
Ricky spent more than five months in hospital – including Christmas – and had almost a dozen surgeries to clean his wounds and graft skin onto the damaged areas. Ricky's stay was incredibly difficult for him and his entire family, but Susana says the staff at HSC Children's took wonderful care of them.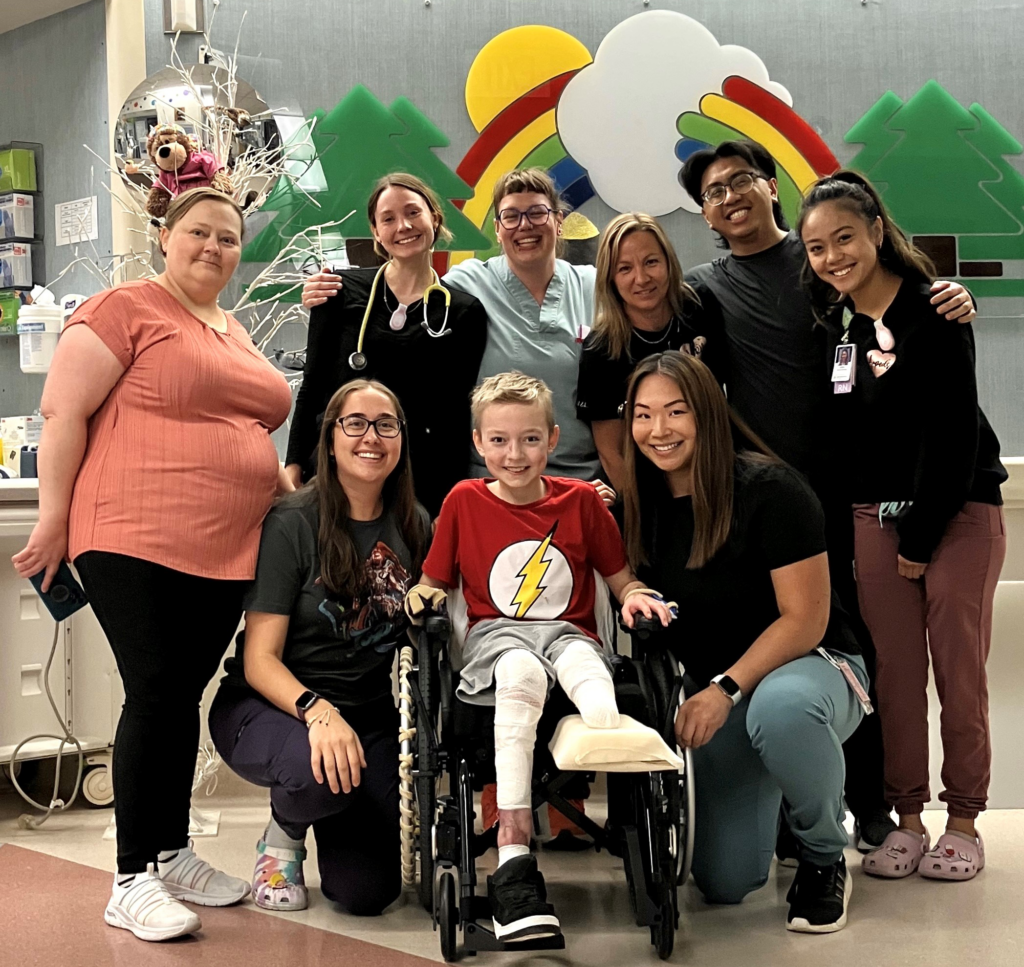 While in hospital Ricky enjoyed watching Children's Hospital Television (CHTV), the closed-circuit station at HSC Children's with programming just for kids. He even appeared on The Good Day Show, the daily live show hosted by, Noname, the sock puppet.
"I'm so thankful for everything the staff did," says Susana. "They always tried to support us, even if he was having a bad day, they would still try to make him laugh."
Susana says it's very important to her that donors give to help kids like Ricky.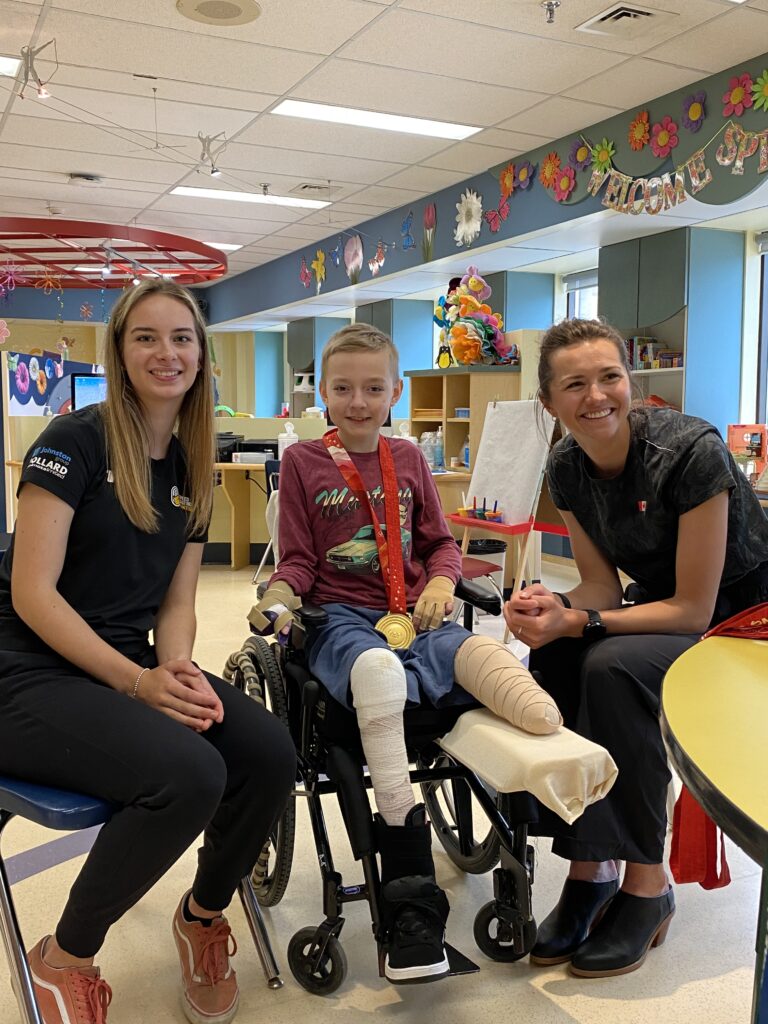 Now Ricky is home with his family, but he will continue to need support from HSC Children's Hospital.
There's still a long way for him to go with physical therapy and the possibility of a prosthetic leg but Ricky has a positive attitude and says he's learning to accept what's happened to him and move forward.
"I want other kids who may be suffering with something like this to know they aren't alone," says Ricky.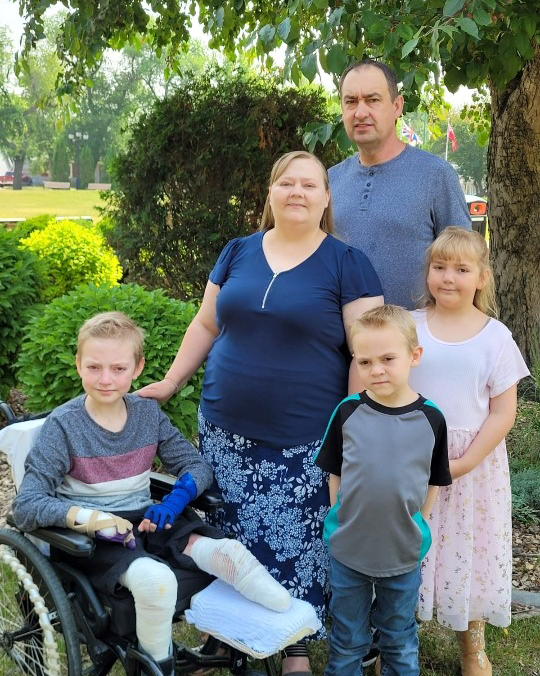 Right now, the surgical teams at Children's need critical equipment to look after kids like Ricky, and the department requires a complete redesign to support the number of children who need surgery. With your help kids like Ricky can heal and go home.