Holding a child for the first time is a significant moment for new parents.
It is when parents and child are together for the first time as a family.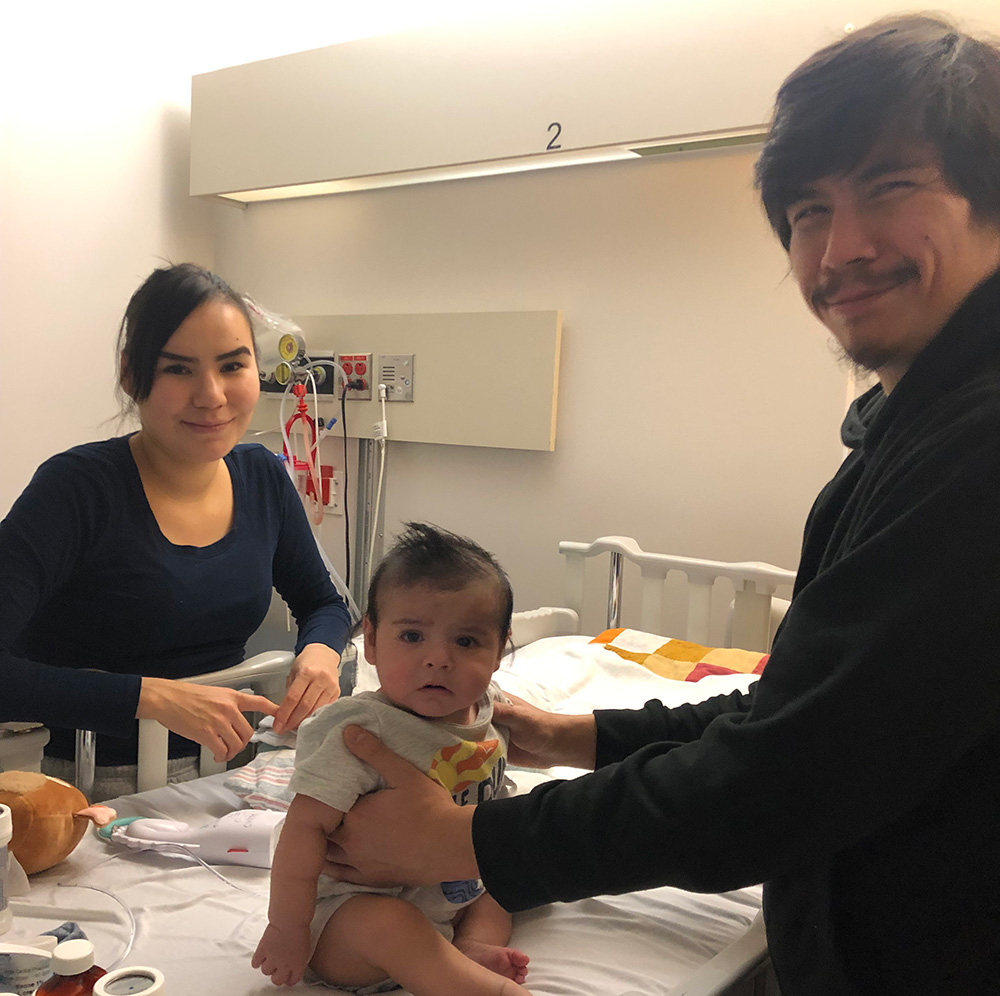 For Malakai's parents, Darren and Jada, this moment together didn't come for over five days, as their newborn son was rushed to the Neonatal Intensive Care Unit at HSC Children's Hospital.
Malakai was born with three holes in his heart due to a ventricular septal defect, a type of congenital heart disease and needed heart surgery out of province at just five days old to band the heart and reduce excessive pulmonary blood flow. Jada held him for the first time after his surgery.
Now Malakai is happy and growing, will remain in hospital until he is strong enough for his next surgery to sew the holes in his heart. The family has been living at HSC Children's to stay together, which included staying over Christmas.
"Everyone knows Malakai on the ward now. When we take him for walks everyone wants to see him. It's like Malakai on tour," says Jada.
She and Darren are very happy with the care their whole family has received – especially a visit from Santa and the beautiful photo memory of their first Christmas together.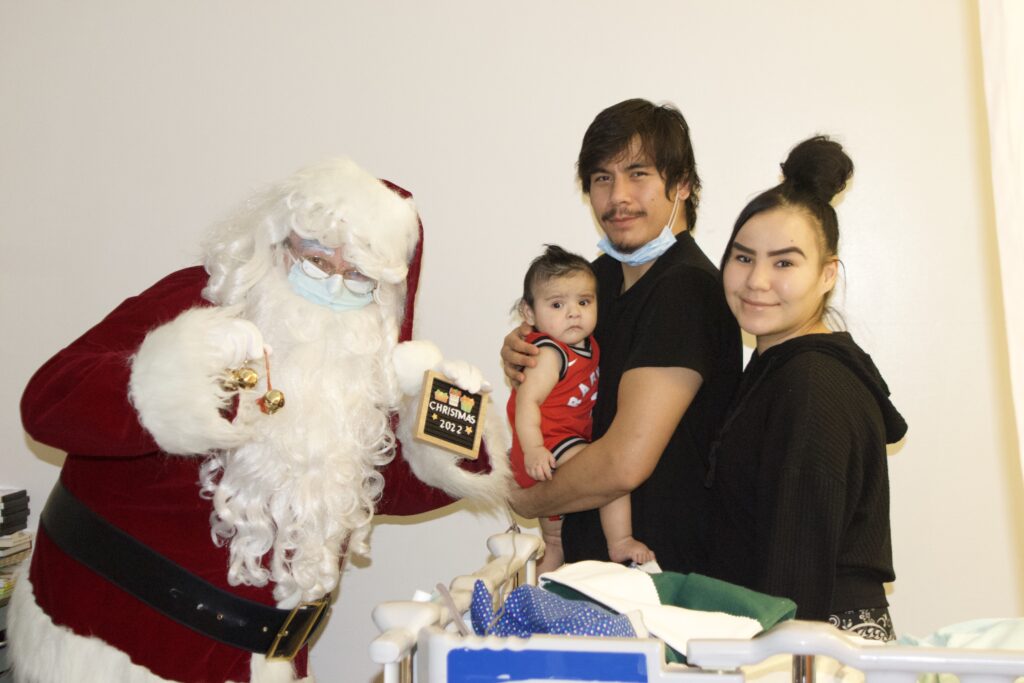 Malakai will continue to need support from HSC Children's and the Travis Price Hearts Centre there as he gets older.
"We are hoping he can live a healthy life, maybe play sports or do anything he loves," says Darren.
To #GiveBetterFutures to kids like Malakai, please donate today to support life-saving medical equipment and the Child Life programs that make a family's stay a little easier.