Before Liam De Smet was even seven hours old he had to be taken from his parents' arms and rushed into surgery.
"At that moment it felt like my heart was physically being ripped from my chest," says Liam's mom, Nicollette.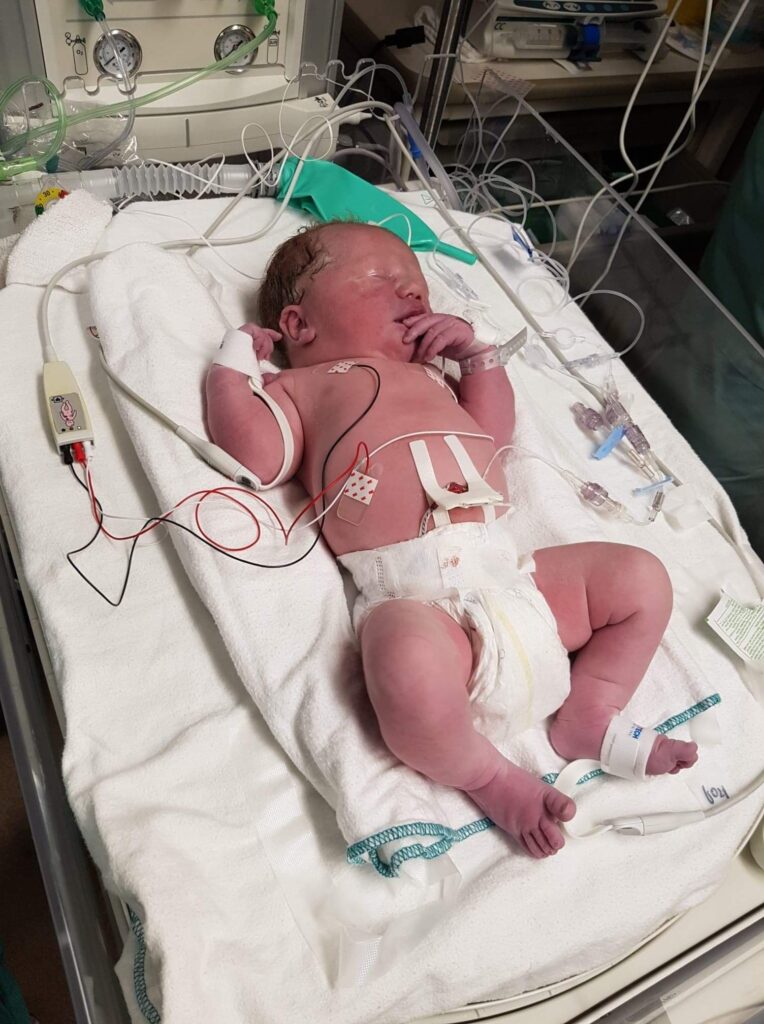 After her 20-week ultrasound, Nicollette and her partner Ryan found out Liam had tricuspid atresia, a congenital heart defect. When Liam was born in April 2019 doctors discovered he had even more complications.
At the time the family lived in Brandon, so Nicollette planned to give birth at HSC Winnipeg Women's Hospital where they would be across the street from HSC Winnipeg Children's Hospital and the Children's Heart Centre. As soon as he was born Liam had to be intubated to breathe and the Neonatal Intensive Care Unit (NICU) cardiologist said his surgical needs were specialized so he needed to be airlifted to Edmonton. Nicollette and Ryan were told Liam may not survive the time in transport.
"After what felt like the most heart-wrenching, nerve-wracking six hours of our lives, we finally received the call that Liam made it there and he was alive but in critical condition," says Nicollette.
Ryan and Nicollette flew to see their baby boy, and Nicollette remembers Liam's chest was so swollen that he hadn't been closed up after his procedure.
"It was very overwhelming, but we were just so thankful that we still had him there with us."
Liam was diagnosed with four heart conditions: hypoplastic right heart, tricuspid atresia, pulmonary stenosis, and a small patent ductus arteriosus (PDA).
Two weeks later Liam was sent back to Winnipeg to recover, but his journey was far from over. Liam's incision got infected and he began going into respiratory failure. At HSC Children's he was put on a ventilator and had a central IV line placed into his neck.
"For the second time, Ryan and I felt our hearts being ripped right out of our chests and just held on to the slightest bit of hope. He had conquered life up till this point and he could do it again."
Liam needed the breathing tube for a week and began to gain some strength back. He was sent home, but that didn't last long. Liam continued to have health challenges, and was hospitalized again just four days after his release. He needed yet another open-heart surgery, which was a success, and finally seven months after he was born Nicollette and Ryan could take their baby home for good.
"Being a parent of a child with a condition like this definitely takes a toll on you. I was diagnosed with PTSD, and constantly remember and relive what I felt in those first moments of Liam's life," says Nicolette. "It was and still is at times terrifying and exhausting, but we are all so incredibly proud of how much he has overcome."
Liam is now two and will continue to see the collaborating teams at HSC Children's and in Edmonton. Doctors have said when he's three or four he will need another heart surgery.
"Thanks to the amazing team at HSC Children's, we not only get to experience our son enjoying life, but our daughter gets to experience life with her little brother by her side. We are truly blessed to have such an amazing little human in our lives."
Liam loves to dance, read, and play dolls with his sister, Sophia. He enjoys visits to his grandparents' farm and Nicollette and Ryan look forward to making many more memories as a family.
"I want people to know that even when a situation like ours seems impossible to overcome or to get through, a great medical team taking care of your child can make a world of difference. It was hard, but we all made it through."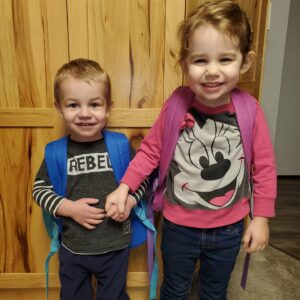 Thanks to generous donors to Children's Hospital Foundation, HSC Children's has built brand-new facilities, like the new Children's Heart Centre and catheterization lab, to support care for kids like Liam, right here at home.