Summer is supposed to be a time of leisure and fun, spending time basking in the sun.
But for expectant mother Kayla Mcdivitt, summer 2019 was anything but.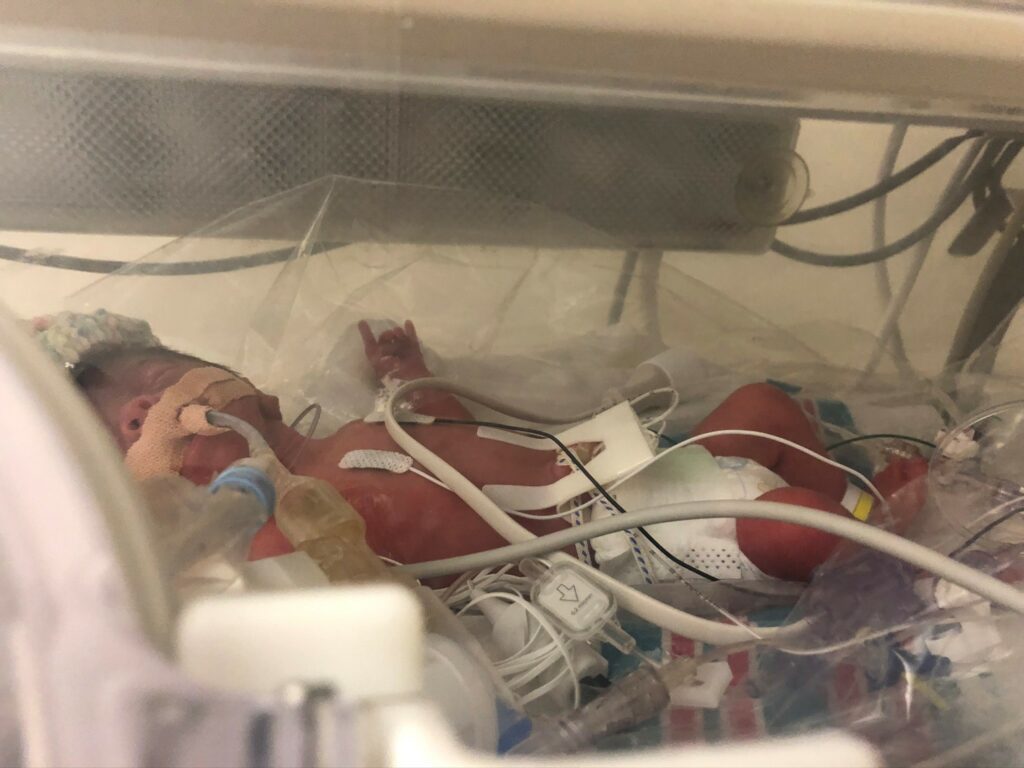 In July of that year, she was admitted to hospital due to preeclampsia, 24 weeks into her pregnancy.
"They tried everything to keep my baby in, but on the night of Aug. 1, I couldn't feel him moving anymore," says Kayla, who lives in Winnipeg.
Doctors flew into action and conducted an emergency c-section. Baby Kingston was born the next day on Aug. 2 at 28 weeks, joining big sister Felicity.
"From there, our journey began—the most stressful two-and-a-half months ever," Kayla recalls.
Kingston needed to stay in the NICU at HSC Children's Hospital. She remembers thinking, "Why my child? What could I have done differently?"
Despite the stressful situation, Kayla was in awe of the "most wonderful, caring staff" during Kingston's stay. They provided updates when she wasn't there and throughout the night, responding to her questions and concerns even when they were busy.
"The nurses, doctors and volunteers really tried to bond so even when I couldn't be there, they made me feel better knowing he was in great care," she says.
"It was hard, but they help you feel a little more at ease with it all. They gave the best care to Kingston. I don't know if he would have gotten that care anywhere else."
"They always tried to make sure you felt comfortable and if you were having a sad day, they tried to help and let you know it's OK," she continues. "Without them, I don't know where we would be today or if he would even be with us."
Today, three-year-old Kingston is full of energy for trips to the park, swimming and playing with his toy cars. Though he still visits the hospital for regular hearing and eye tests and other follow-ups, he will lead a healthy life.
Full of deep gratitude for the care team, she encourages people to support the hospital.
"You can help kids get better with all of the latest resources possible. The kids need you."