Mothers in childbirth wait breathlessly for the sound of their baby's first cry. That first noise which tells us our little one has entered the world. Doctors wait to hear this cry too – because it is the first breath of life.
But when Micheline's daughter, Julie, was born in Steinbach, Manitoba there was no cry. Julie struggled to make any noise at all and had trouble catching her breath. It was the first sign something was wrong.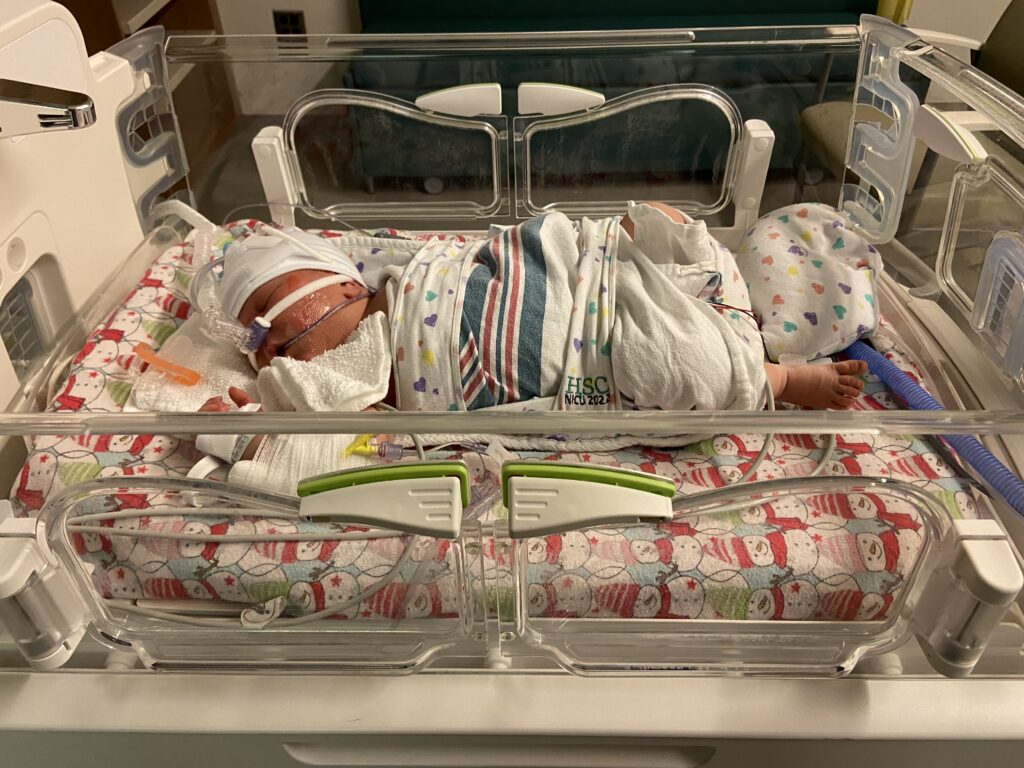 Micheline's midwives, nurses and doctors helped settle Julie using a heated bed. And thankfully she was able to spend that first night with Micheline and her dad, Daniel, with nurses checking her breathing often.
But by the next day, doctors determined that Julie needed more help. She was still gasping for air and would change colour – going purple and then blue.
Julie needed HSC Children's Hospital in Winnipeg – as quickly as possible. The HSC Children's Child Health Transport Team was there before Micheline even knew they were coming.
Micheline says that from the moment the two Neonatal Intensive Care Unit nurses arrived, she knew her baby was in the best possible hands. She remembers them saying, "Don't worry. We've got her. This is what we do."
Julie was in HSC Children's NICU for six days. Doctors there discovered she had a lazy vocal cord that blocked her airways when she cried. Nurses gave Micheline techniques with a soother to bring her tongue forward to prevent her throat from closing.
"We are deeply grateful for the vigilance and care they took of our baby every minute of those days," says Micheline.
Nearly half of the children, like Julie, who need HSC Children's Hospital come from rural communities, which makes the Child Health Transport Team vital. About 700 times each year, they travel, by air or ground, to provide critical care to children across the province and transport them back to HSC Children's for specialized care.
With a piece of equipment called a point of care ultrasound, the transport team will be able to help children even more.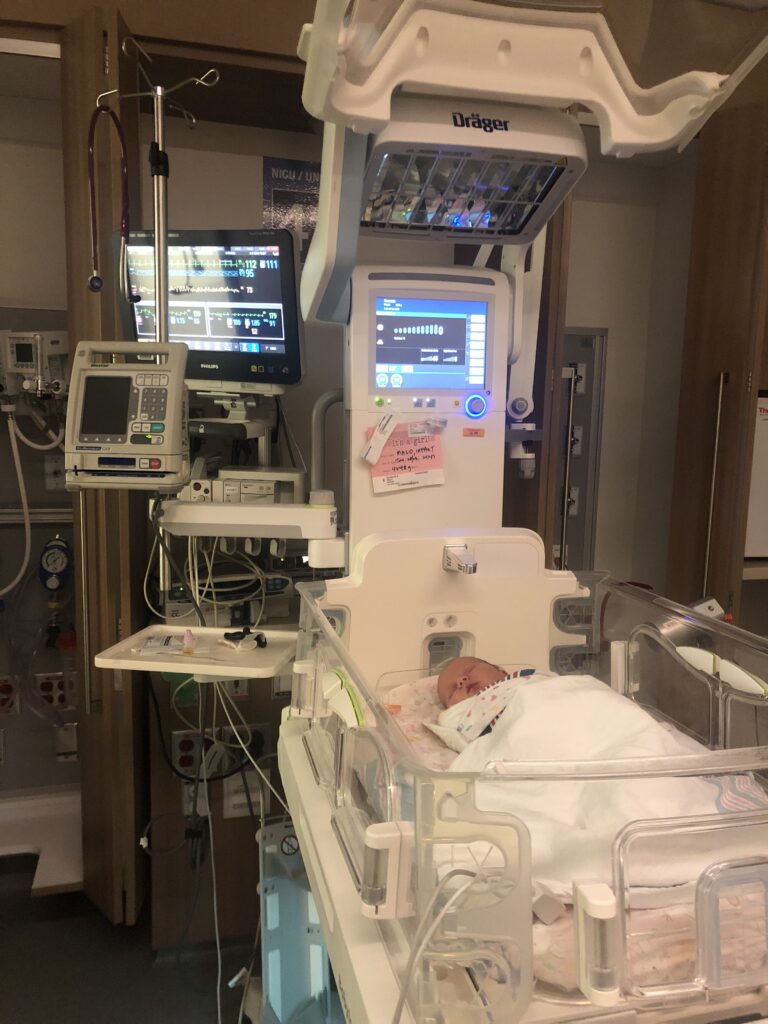 Having an ultrasound on each transport will allow skilled team members to guide therapies in the field rather than waiting until arriving at hospital. And they can let the hospital know the results of the ultrasound, so doctors and nurses will know exactly what needs to be done the minute they get there.
Please consider a special donation to help the teams at HSC Children's care for children when they need help the most. Help fund life-saving equipment like an ultrasound machine for the Child Health Transport Team today. Because when your child is in medical distress – every second truly matters.