Jack Snarr is energetic and loves to compete against his older sister Julia in just about anything they do.
But at six-years-old, he's also starting to raise tough questions with his parents. Mainly – why do I have Cystic Fibrosis (CF).
"Children with CF shouldn't be defined by CF. They are kids and want to do everything other kids do. There is just extra work they need to do to stay healthy to be a kid," says his mom, Marilyn.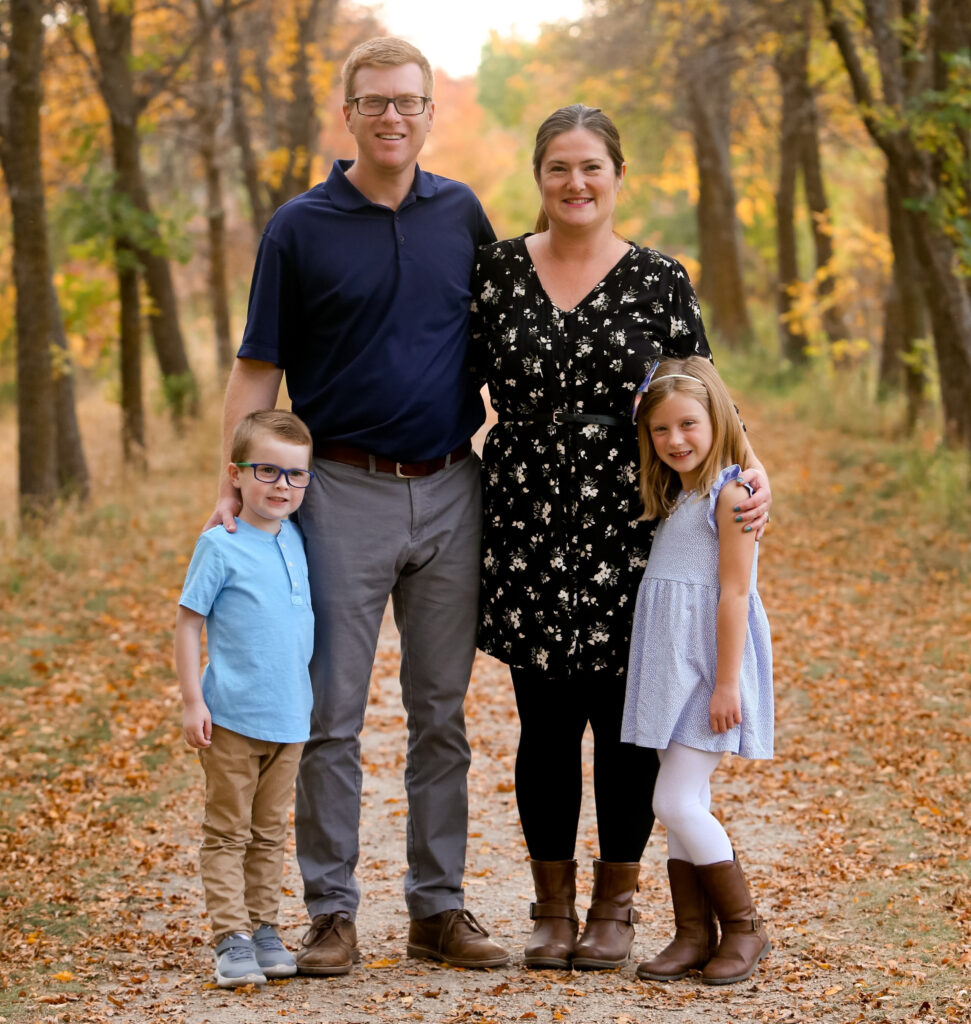 She and her husband Phil had to come to this realization after Jack was diagnosed at three weeks old. Jack just wasn't gaining weight the way a baby should. They were referred to the Pediatric Respirology team at the HSC Children's Hospital where specialized testing was undertaken and ultimately Jack was diagnosed with Cystic Fibrosis.
"We were shocked…never suspected it…then the rollercoaster of emotions started from anger that the condition exists for anyone, to fearing where he would sit on the spectrum of CF, to just deep sadness. My husband and I were crying for days following Jack's diagnosis."
Cystic Fibrosis is a genetic mutation that impairs the body's ability to regulate salt and water balance in the cells found in the lungs and other tissues. More than 1,700 genetic mutations are known to cause the disorder and each one impacts the body differently. Jack was eventually diagnosed with the most common, delta F508 mutation, accounting for approximately 70% of all mutations.
CF mainly affects his lungs and digestive system. He cannot release enzymes to digest food, and his body has a harder time thinning bodily fluids like mucus in his lungs.
So, before he eats, Jack needs to take enzymes that will break down food for him. At home his parents give him pills and at school his Education Assistant puts the enzymes in applesauce for him to eat. Jack also needs breathing treatments and percussion therapy to his back and chest to help to clear his airways of mucus.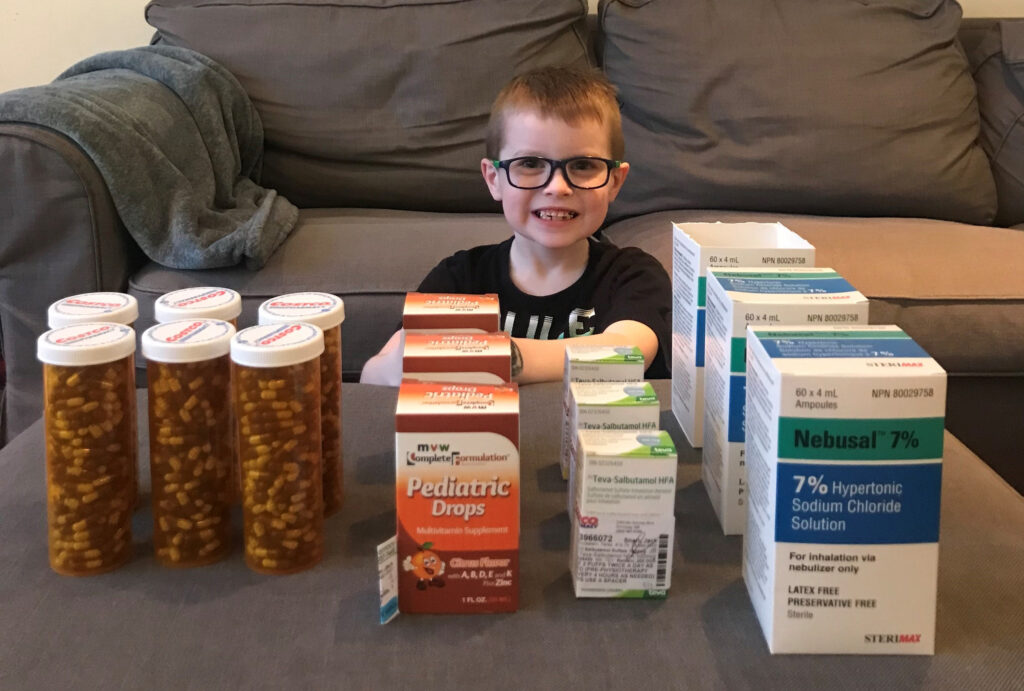 "It's such an invisible disease," says Marilyn, "He looks healthy, but he has to do a lot of work to stay healthy."
Marilyn and Phil keep Jack active in sports like hockey to build up his lungs to be strong against the CF.
"It's progressive, so there is always a worry about how the disease will progress. Jack understands this and lately one of the tough questions he asks is 'will I be able to be a dad when I grow up?'"
Marilyn is hopeful for the future though thanks to ongoing pediatric medical research.
"Doctors and the entire medical team at HSC Children's help me feel hopeful for new medications that are being researched, including some approved last Fall. Jack could be on a new gene modifier drug within the year!"
She hopes that with ongoing funding of research, one day Jack can have a life that doesn't include constant worry of going to hospital and he can focus on just being an active kid.
You can help continue research into childhood illnesses at Children's Hospital Research Institute of Manitoba, by donating here.