Parents Megan and René say they would move heaven and earth for a cure for their seven-year-old daughter Hazel.
"We know we're going to lose her… but if we can give her her best life right now, I'm grateful for that," says Megan.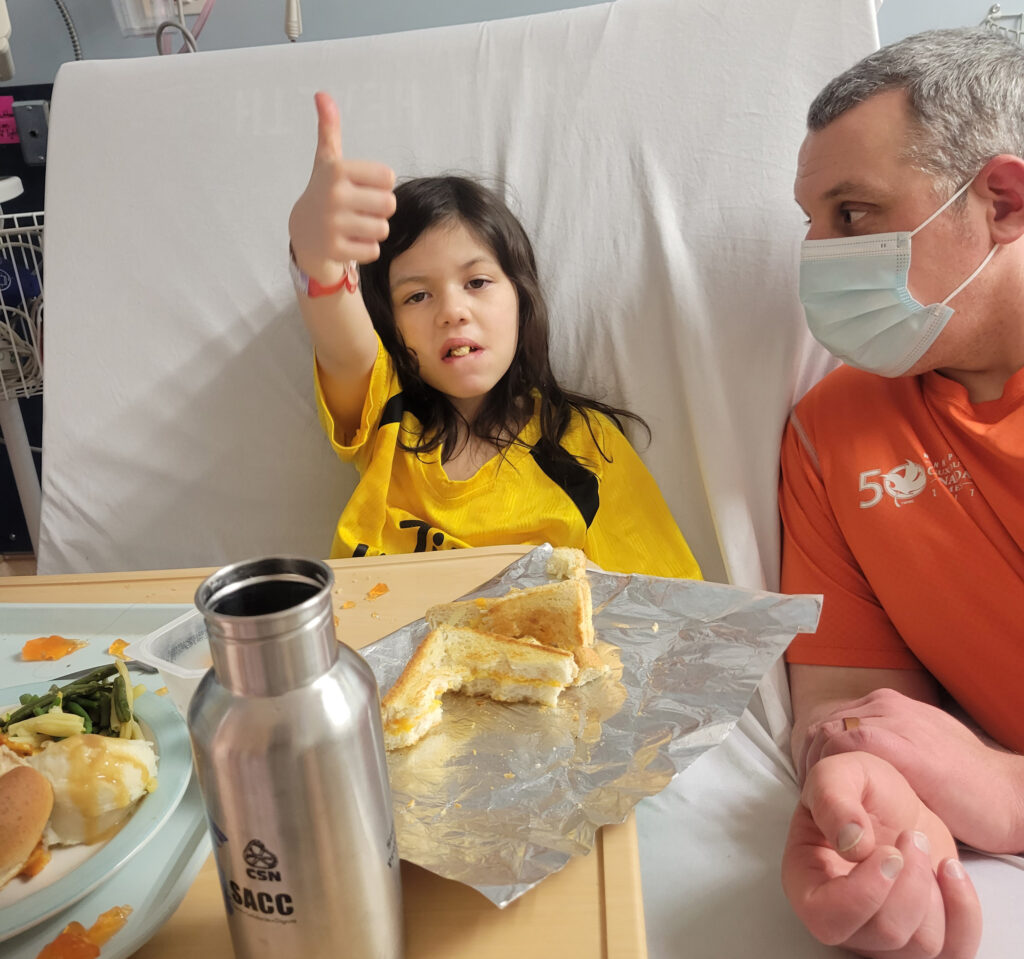 At age six, Hazel was diagnosed with a rare, fast-growing childhood cancer called DIPG (diffuse intrinsic pontine glioma) – a tumour in the middle of her brainstem. The tumour grows in the brainstem nerves so it cannot be surgically removed. Her prognosis was three to 12 months to live.
Before that diagnosis, Megan says the symptoms came on fast. For Christmas 2021 Hazel was fine, but by January 2022 the normally active and cheerful girl had started to be very tired and would call home from school due to dizzy spells. Valentine's Day was her last day at school before the need to visit HSC Children's Emergency Department.
"She didn't have her same spark. Then one day she went cross-eyed, her chewing slowed, and when I held up fingers and asked how many she could see – she got it wrong every time. I was full of anxiety and I remember thinking, what if this is a brain tumour?"
At Children's Hospital Emergency Department, Megan says there was a family-focused approach and the staff went above and beyond to make sure both Hazel and her were cared for.
"The children's emergency department was really quick. The nurses triaged us, we saw a doctor quickly and then they did an ultrasound of Hazel's eyes to see if there was intracranial pressure. They made her feel very comfortable when they took her for a CT scan, and someone sat with her while doctors spoke with me in a private room after the tests."
Megan was also impressed that all the doctors Hazel would need for her future care – neurologist, oncologist, and pediatric physician – were in the room at the same time to share information and answer her questions when the diagnosis was explained that day.
"They had a plan ready for us and I remember a doctor saying, 'we're going to treat her and get your family through this.'"
It impressed her, in the midst of the worst day of their lives, and even more afterward when she met families from other areas of the world who have kids with DIPG who had been informed of the prognosis in their hospitals to 'go home and try to make some good memories'.
At HSC Children's Hazel started with six weeks of radiation therapy and steroid treatment.
"Her radiation therapist was amazing and the whole team dressed up in costumes, decorated the room, played pranks over the six weeks. They even did a luau theme party for her last radiation treatment."
Doctors at HSC Children's Hospital also helped the family get Hazel into a DIPG clinical trial in New York. And through coordination with Children's Hospital Foundation of Manitoba the family can access the Hospital Transportation Program funded by Air Canada Foundation, so they can make the trip every eight weeks with no flight costs.
With radiation treatments done and now her clinical trial treatments underway, Hazel is doing much better than the day she came through the emergency doors. The bright smiling seven-year-old even started Grade 2 this September.
"She's doing really well right now and is symptom-free. She's regained all her neurological functions that were taken by the tumour in the spring. My hope for her is that we can have her feeling healthy as long as possible and balance her quality of life with treatments."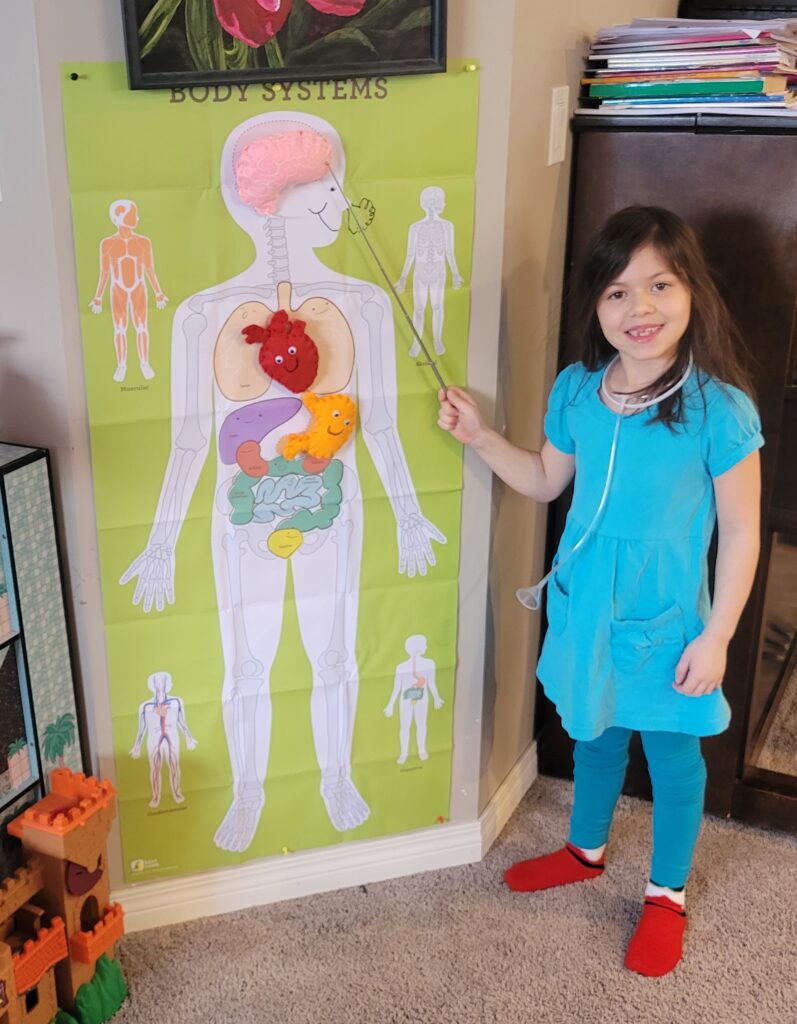 Megan is grateful to donors who give to Children's Hospital Foundation of Manitoba for things like the Better Futures campaign that will help revitalize the Emergency Department so more kids like Hazel get the best care possible when there. She's also grateful for donors who support other important programs like the Air Canada Hospital Transportation Program.
"Without the Air Canada Hospital Transportation Program, accessing her clinical trial would be extremely difficult, if not impossible."
From October 3 – 9, 2022, Aeroplan Members can help connect sick children like Hazel to the medical care they need away from home. During this time, Aeroplan Members will double the impact of their contribution with all points donated to the Air Canada Foundation Hospital Transportation Program being matched by Aeroplan, up to 500,000 points. Please donate your Aeroplan points directly at Aeroplan member donation program | (aircanada.com).