Fear and anxiety.
It's the first thing both Melissa and Benny Klassen felt when they knew something had changed with the health of their son, Cameron.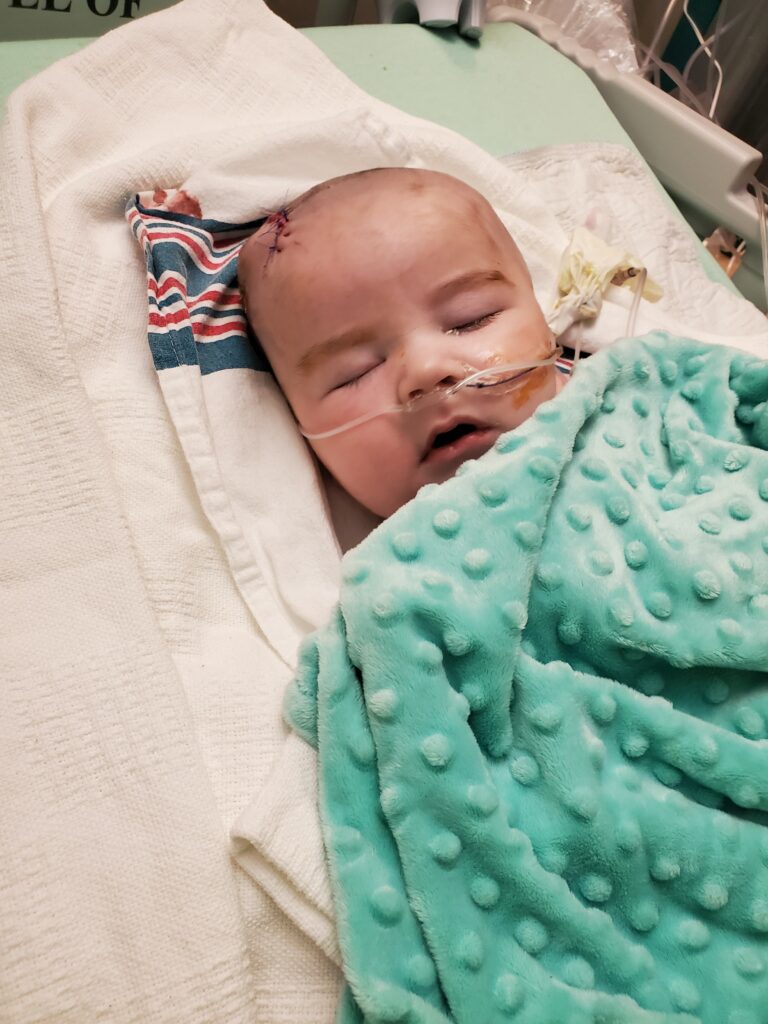 "Never did I think our kid would be the one who was sick and now I'm so thankful for the children's hospital and all the support we received," said Melissa.
The Christian Mennonite family living in Winkler, Manitoba, had a few rough nights with their two-month-old baby early in February 2021, but babies have trouble sleeping sometimes so the couple didn't think much of it. A few day later, while holding Cameron in her arms, Melissa saw him have a seizure. Benny hustled home for lunch to check on Cameron and saw his baby boy having spasms. The new parents took Cameron to their closest health centre in Boundary Trails. There he had three more seizures in front of medical staff who quickly consulted pediatric neurology specialists at HSC Children's Hospital in Winnipeg.
After the consult, doctors put Cameron on antibiotics and anti-seizure medications and requested an ambulance to transport the family to Children's Hospital Emergency Department.
At Children's Hospital a spinal tap, blood cultures and other testing was done to determine the cause of Cameron's seizures. An MRI revealed Cameron had extra cerebrospinal fluid (CSF) around the brain and several infected lesions in the brain. Doctors rushed the baby into surgery.
"After the surgery we were informed how severe it was and that it was bacterial meningitis, but he also had ventriculitis and hydrocephalus which he will always have. I didn't even know what either of those were."
The bacterial meningitis had caused hydrocephalus, abnormal buildup of fluid in the ventricles (cavities) deep within the brain, and ventriculitis, an inflammatory immune response in the ventricle lining. Experts are not sure why some babies get meningitis, but they believe it could be related to their immature immune systems.
Their church prayed for Cameron while he stayed in hospital for 80 days to ensure the infection was treated and then had a permanent shunt placed to drain the fluid from his brain and spinal column into his abdomen where it can be naturally absorbed. Due to the meningitis causing webbing in his brain he needed a second shunt added.
Before the age of two, Cameron has had a total of nine surgeries and several stays in Children's Hospital to continue his care. But Melissa and Benny say since the surgeries he has been doing very well. They are thankful for the care the whole family received and continue to receive from the Children's Hospital.
"Children's Hospital teams make it like a home away from home for us and that made it a little easier being there. There were several nurses on our ward that we became close to and they loved Cameron so much. They were and still are like family to us. It made it easier to stay there for so long and we felt so welcomed."
Melissa says there was even a hospital staff member who came by the room to help the family stay connected to their faith and family supports through this time. "We really felt God's love and miracles throughout our stay!"
It has been over a year since his last surgery and hospital stay and Cameron is doing well – he loves to read, listen to music, and eat snacks.
"He is a little behind developmentally but not by much and is catching up every day. We will continue to have appointments and follow-ups at Children's Hospital with several different specialists."
The family says if it was not for Children's Hospital and the staff, they know their son wouldn't be where he is today.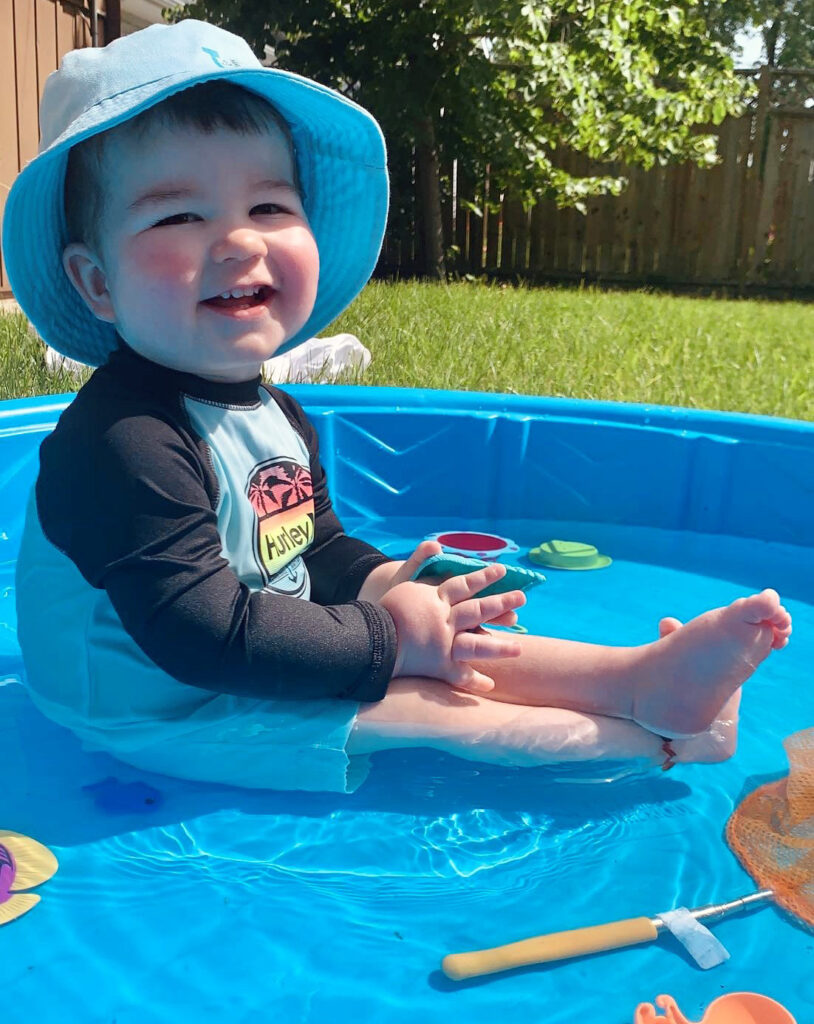 "You never think your child is going to be sick until it just happens. It has shifted our mindset on several things. We are so thankful that Cameron had the care he did and that he is here with us today."
To donors who contribute to ensure the Children's Hospital Emergency Department and specialized medical equipment is always ready to help kids like Cameron, Melissa says, "Thank you for all the love and support from the bottom of our hearts."