The hardest thing a parent has to do when their child goes in for surgery is the walk to the operating room with your little one, followed by the equally hard wait until you can see your child again.
This was the case for Adam and Kristina Bighill both times their son Beau had surgery.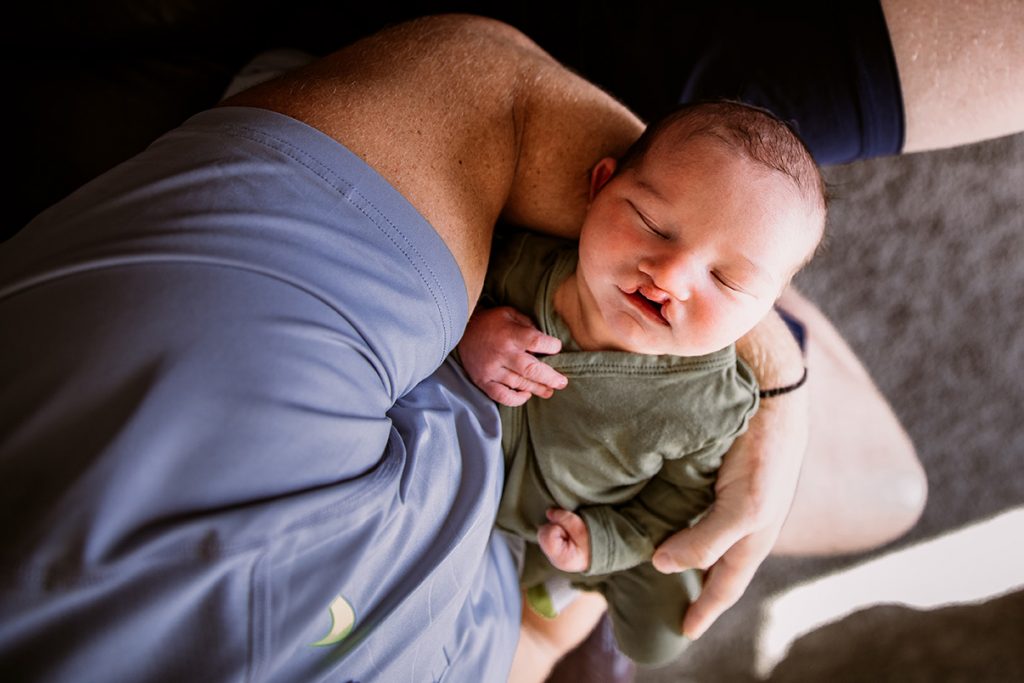 "We were there in the admitting room just waiting for surgery and then we just kind of walked him to the door and hand him over, and that is the toughest part," says Adam, who is well-known in the local community as a Winnipeg Blue Bomber linebacker. "You go grab a bite to eat and try to stay busy to keep your mind from wandering on Beau, and just try to stay busy until they come get you."
Beau was born with a bilateral cleft lip and palate. His first surgery at four months to repair his lip involved bringing it together so there was no more cleft on each side. "Right away, visibly, he gets what we call his forever smile where his lip is fully intact," says Adam, who was also born with a cleft lip and has actively advocated to support children with facial differences.
Beau had a second operation at eight months to repair his palate by closing the gap in his mouth using his own mouth tissue. Both times, the hand-off to the hospital staff and subsequent wait was made a little easier knowing Beau was in safe and capable hands.
"They made it pretty easy on us. We weren't worried. We didn't feel like we didn't have answers or the right kind of supports. We were confident in the process," says Adam. "Dr. Ross (Beau's craniofacial doctor) clearly explained the procedures. He likes to draw pictures, so he would draw pictures and explain what he was doing so that was kind of nice to know."
Today, the happy and healthy one-year-old has started to walk and is exploring the world and becoming adventurous. He's also eating and drinking a lot, which is a great sign.
"He's actually able to drink through a straw now, which is really good for kids with a cleft that has been repaired. He can actually now suck and that all has to do with creating pressure from the palate being repaired. It's indicative of a very good sign," says Adam.
Beau will need further surgery when he's a bit older to have a bone graft placed in his palate, and additional surgeries to close up any fistulas in the roof of his mouth and lip or nose revisions depending on his development.
Adam praises the team at the HSC Winnipeg Children's Hospital for being organized, helpful and attentive.
"Everyone there does a fantastic job and they're obviously there to support our children and when you look at it, that's such an important piece to our communities and being able to support that is a big deal especially if you are a parent. You know how much your child's life and safety means to you, and know there's a staff and system that's out there working so hard and doing so much good for our community. It's always good to be able to give back to this organization."
Donate to the HSC Winnipeg Children's Hospital to ensure they can continue to provide quality care to all children in need.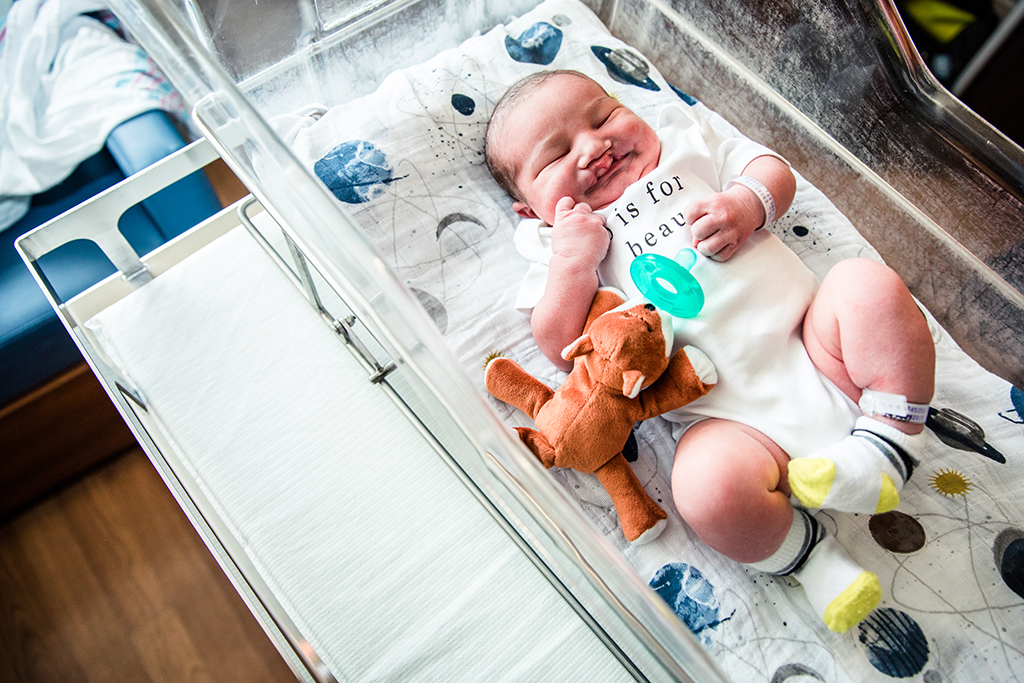 ---
Want to learn more about craniofacial care?
For a child born with a craniofacial difference, like cleft lip and/or palate, craniosynostosis, or microsomia, a treatment plan involves a whole roster of different specialists. For kids in Manitoba, the Manitoba Centre for Craniofacial Difference (MCCD) at HSC Winnipeg Children's Hospital brings all those specialists to one place.
"It allows all of the specialties to speak together and come up with a combination care plan," says Dr. Jyoti McGregor, the Director of the Manitoba Centre for Craniofacial Difference.
Children with craniofacial differences often have several surgeries as their bodies grow, and the centre will work with them from birth to craniofacial maturity, around 22 years old. Their treatment team includes a wide variety of professionals from plastic surgeons, to neurosurgeons, to a feeding specialist, to dentists, and more.
"The team is very dedicated to making sure everyone has 100 per cent access to care," says Dr. McGregor.
MCCD staff will meet with around 1,000 children and youths each year. The centre, established in 2003, is one of only five of its kind in Canada.
MCCD even includes social groups, events, and emotional support, something Dr. McGregor says makes for well-balanced care.
"The patients that we see highly benefit from developing a community, and having the ability to have social networks that stem from meeting people through the team," says Dr. McGregor.
At MCCD kids with craniofacial differences get all the care they need, because they have an entire team of specialists pulling for them.