Sharon and Mark Evans heard the impact of kids' health stories on the holiday radiothon back in 2004 while out doing Christmas shopping with their own family and they've been strong supporters of Children's Hospital ever since.
"Our kids were ages seven, nine and 13 at the time. We heard these other kids' stories while we were driving to the mall. When we got there, we stopped at the radiothon booth to sign up as monthly donors and saw the families and heard more stories live of how the hospital helped them. We walked around the mall talking about it and how our business was doing fairly well, and we decided to go right back and give a $50,000 donation," says Mark Evans.
Since that day, Sharon and Mark have continued to donate to Children's Hospital Foundation to help the annual needs at HSC Children's Hospital. And they've done more than give dollars – they also have given their time. From participating as committee members and chairs of the golf tournament, The Guild fashion show, to Mark sitting as Chair of the Foundation Board.
Mark says it has been one of the most fun, rewarding, and satisfying things they both have done over the years.
"Writing a cheque is easy…we decided to get involved. Then once we saw inside the system and the needs, and once we met some of the kids who have been helped and saw the good things the hospital and research institute can do –well it just makes you say 'what else can we do to help.'"
Mark believes strong healthcare for kids makes a strong flourishing community, and that leadership from community members can help bring forward the next world class facilities in children's healthcare, right here in Manitoba.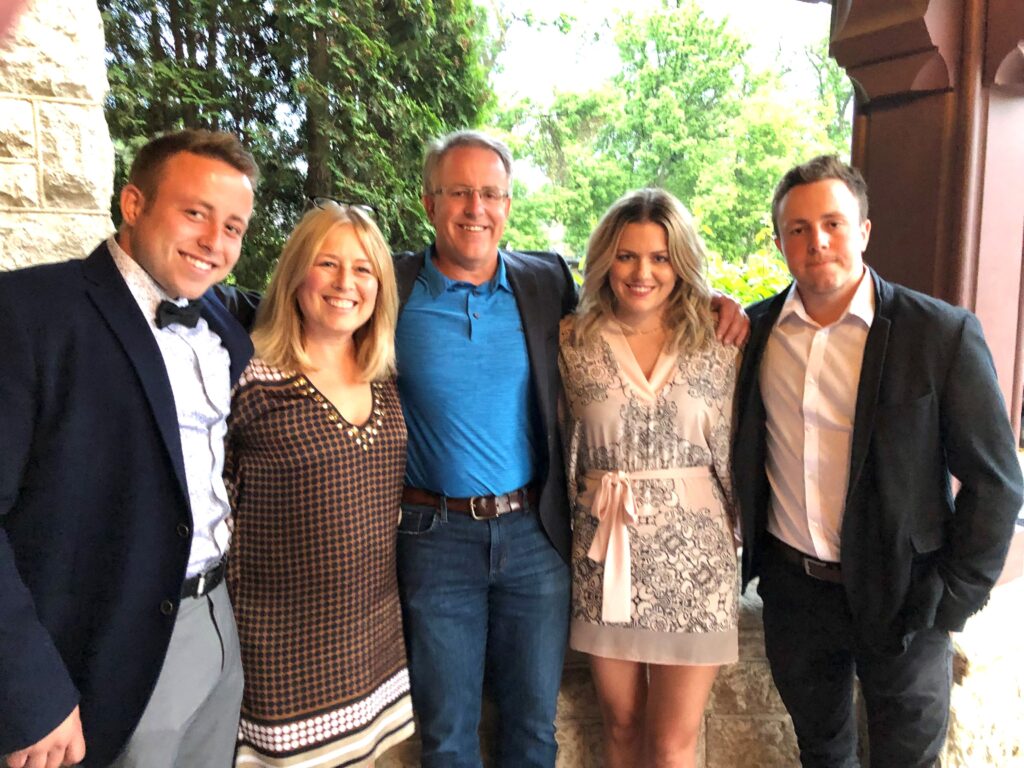 "The new Travis Price Children's Heart Centre is an example that we can build world-class facilities for kids in Manitoba. Now, the rest of the Children's Hospital needs the same care, updating and expansion."
Recently the couple toured the Children's Hospital Emergency Department and after seeing the needs there, they gave $50,000 to help revitalize children's emergency. Mark says giving to the Foundation helps not only kids but also nurses, doctors, researchers, and other care providers who do incredible work in often less than ideal circumstances.
"These people are angels. They do incredible work for the kids. We need to make sure everything is in place so they can give the best treatment to the kids who need them."
Sharon and Mark hope more community members will donate to the Better Futures campaign currently running through the Foundation at goodbear.ca/better-futures. It is Manitoba's largest-ever donor-driven fundraising campaign in support of child health. Donations support critical infrastructure and facilities, leading-edge research through Children's Hospital Research Institute of Manitoba, and innovative programs.
"Manitobans are loyal, hardworking, community-minded people. You can make a difference here. There is strength in numbers of people adding their support. Please continue to see the need to give better futures through improvements in healthcare for kids."
Children's Hospital Foundation of Manitoba thanks Sharon and Mark for nearly 20 years of ongoing volunteerism and donations to give better futures to kids who need the Children's Hospital