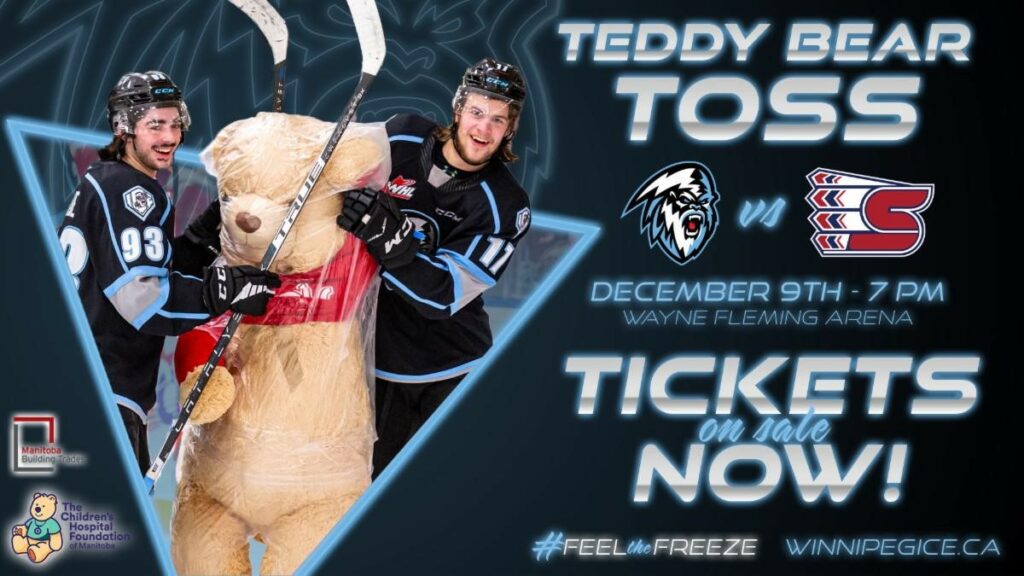 The Winnipeg ICE are supporting sick and injured at the annual Teddy Bear Toss game, presented by Manitoba Building Trades, on Friday, December 9, 2022!
Purchase tickets to the game using the promo code CHFM and a portion of your ticket cost will be donated to sick and injured kids.
On desktop: Enter promo code CHFM in the top right corner
On mobile: Click promotions and enter promo code CHFM
ICE Fans are encouraged to bring a pre-packaged bear to throw on the ice after the ICE score their first goal. Dr. Goodbear stuffies will be available for purchase, with proceeds going towards families in hospital.
Other Events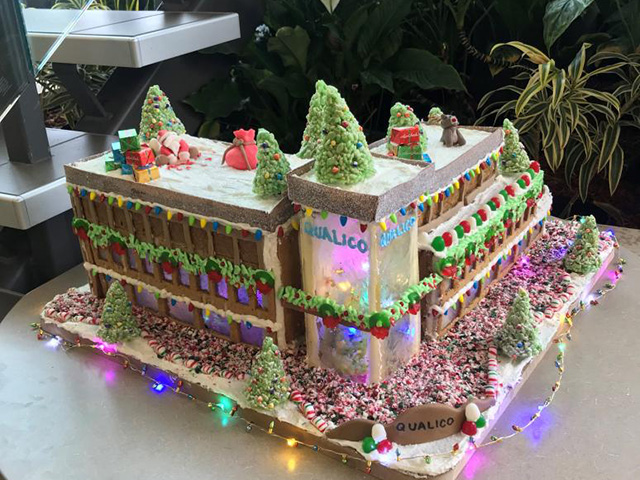 GingerCane – baking a difference
Date: Nov 15, 2022 - Dec 15, 2022
view event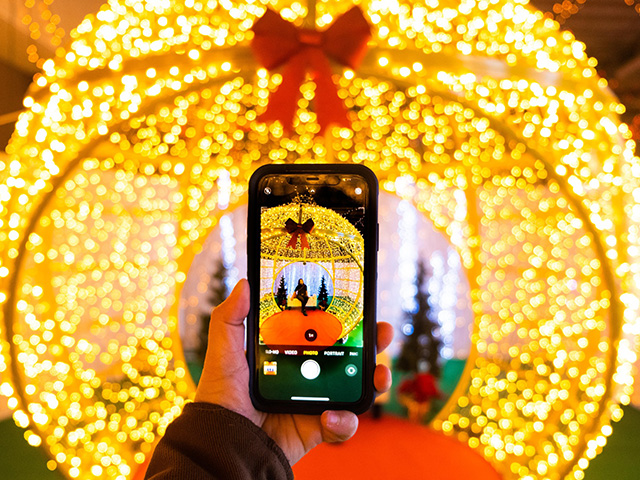 Lights of the North
Date: Nov 25, 2022 - Dec 31, 2022
view event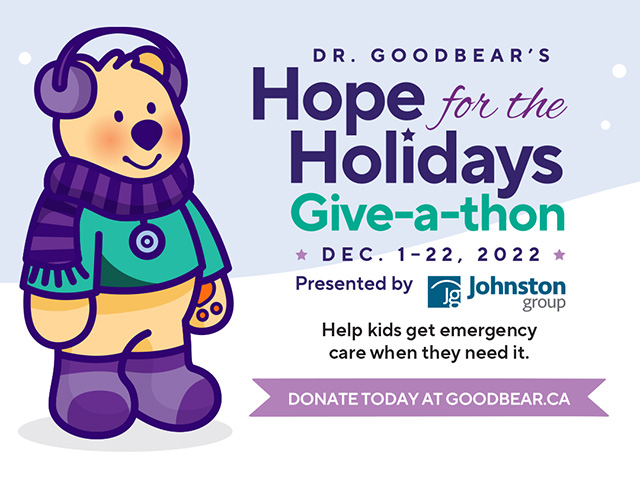 Hope for the Holidays Give-a-thon
Date: Dec 1, 2022 - Dec 22, 2022
view event