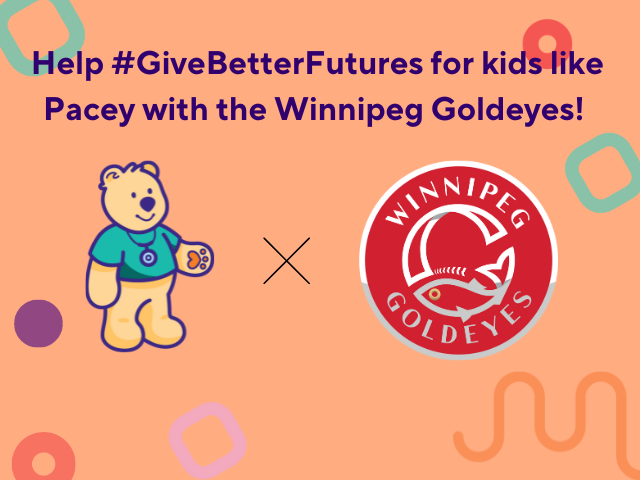 Help #GiveBetterFutures for kids like Pacey with the Winnipeg Goldeyes!
Pacey has had over 30 surgeries at HSC Children's Hospital due to his intestinal failure. He's been in and out of the Emergency Department and on wards since complications first arose at age 3, even spending Christmases and birthdays in hospital. No matter how challenging things get, Pacey sees the positive. He is always thankful for his surgeons, health care teams, and for his time with the Child Life specialists who help him enjoy just being a kid while in hospital. As your 2023 Manitoba Champion Child, Pacey is representing the 130,000 sick and injured kids who need HSC Children's each year.
Support sick and injured kids AND watch the Winnipeg Goldeyes take the field against the Chicago Dogs Thursday, June 8, 6:30 pm at SHAW Park with the Foundation's special fundraising offer. $2 from every ticket sold will go towards supporting kids like Pacey!
Purchase your tickets (with the promo code GOODBEAR)
Other Events
Hope for the Holidays Give-a-thon
Date: Nov 17, 2023 - Dec 8, 2023
view event
Book your visit with Mr. & Mrs. Claus
Date: Nov 25, 2023 - Dec 16, 2023
view event
GingerCane Gingerbread House Contest
Date: Nov 29, 2023 - Dec 14, 2023
view event