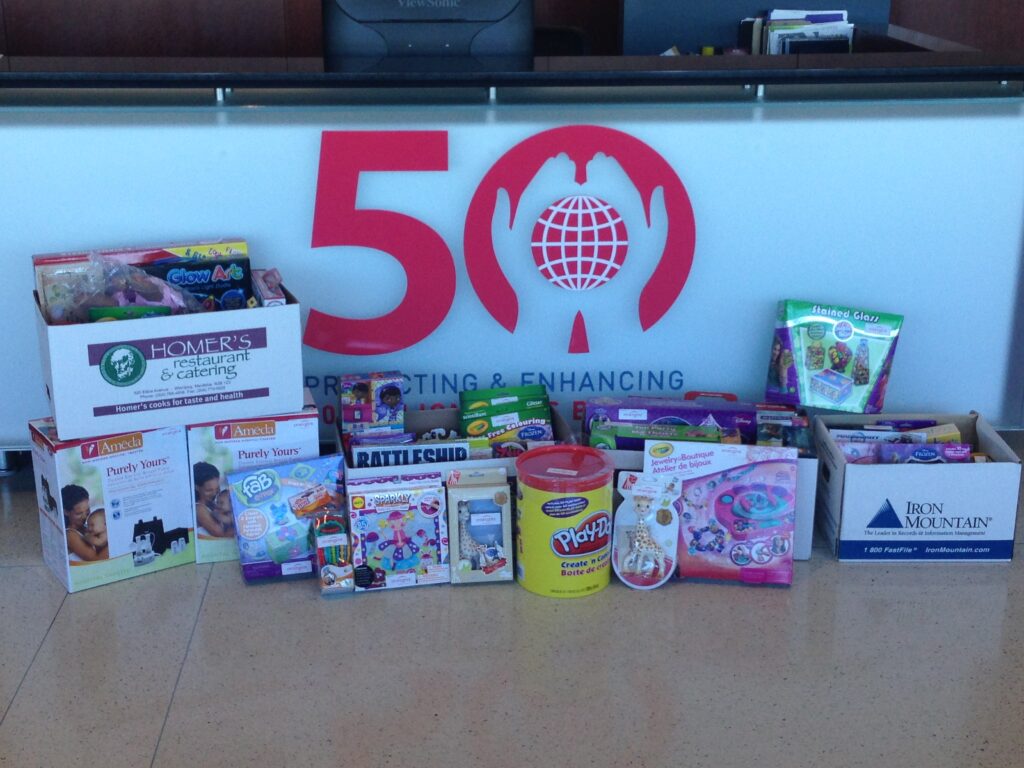 A global company is making a meaningful impact at a local level for children in hospital through donations, fundraising events, and employee-led campaigns.
Since 2014, Emergent BioSolutions has been supporting kids who need HSC Children's Hospital through the Children's Hospital Foundation of Manitoba.
"We're always looking for new ways to progress the relationship and grow together," says Alyssa Sherman-Shepard, Senior Manager, Environmental, Social, and Corporate Governance and Corporate Social Responsibility at Emergent BioSolutions. "When communities thrive, businesses thrive."
Emergent is a life sciences company with a global footprint, which includes a manufacturing site in Winnipeg. Their mission is to protect and enhance life. The organization has a corporate social responsibility program (CSR) called Emergent GIVES that supports non-profit groups in their communities.
"We approach it not only from a global perspective, but also realizing that some of the biggest changes happen in communities where our employees are living and working," says Alyssa.
Through Emergent GIVES, the company has provided nearly $50,000 in donations to the Foundation over the last eight years. The Emergent team has also been involved with the Foundation for over two decades through event sponsorship, employee fundraising campaigns, and equipment donations.
"It truly has been a partnership in achieving goals of Foundation initiatives, as well as Emergent engagement for both the company and our employees. It's a very meaningful piece of our community-impact efforts," says Evelyn Van der Hart, lead for the Emergent GIVES Canada team, and Children's Hospital Foundation partnership.
The Foundation is one of the first organizations Emergent partnered with. There are shared values in both the organizations as one of Emergent's impact pillars is to advance public health.
Emergent has supported the Foundation with more than just monetary donations. They've hosted book drives for the Children's Hospital Book Market, provided breast pumps for new mothers who couldn't afford their own, and hosted a toy drive around the holidays to provide gifts for children in hospital.
"We can connect readily to what we're giving. Whether it's a book or a toy or $100 – it's immediately impactful and easy to connect and appreciate that every gift is going to help a child's life," says Evelyn.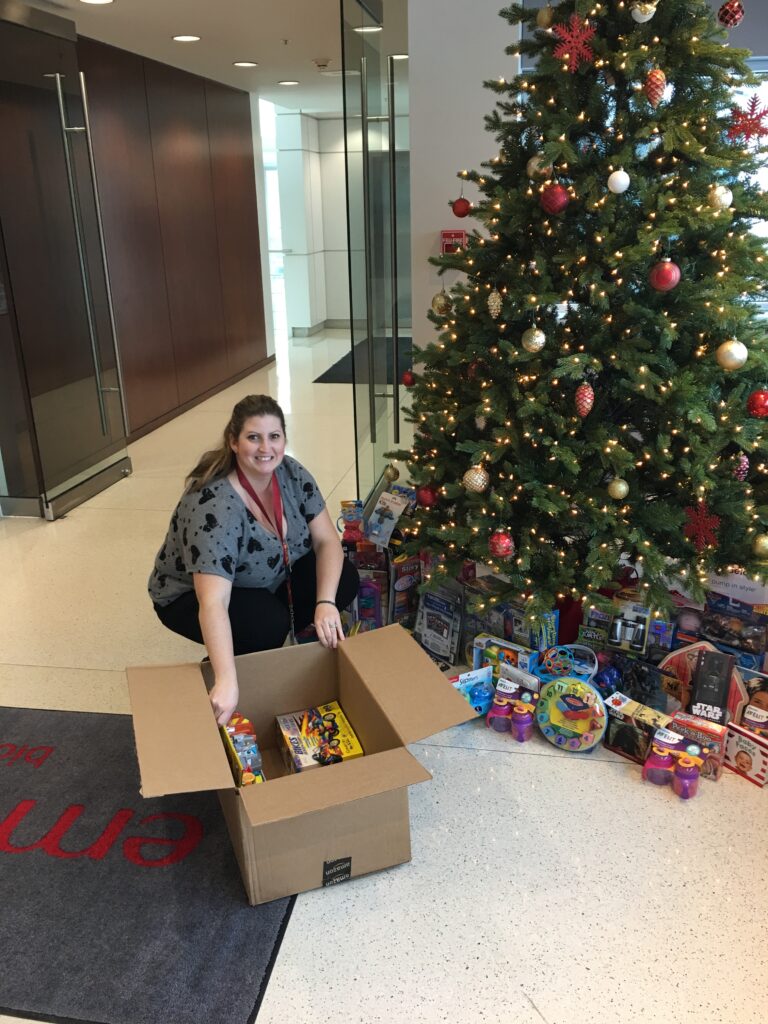 Emergent employees feel the impact of their company's CSR initiatives and enjoy attending community events that support the Foundation.
"I think the biggest thing that keeps employees engaged and wanting to come back is seeing the impact that we're having in our community, and with the Children's Hospital Foundation," says Tazmeen Khan, Corporate Social Responsibility Specialist, Emergent BioSolutions.
Emergent GIVES runs employee fundraising campaigns where they encourage employees to donate through their online portal. There are Emergent employees located across the world so it's important for the company to support different causes the employees can connect with.
"The Foundation is a pillar of the community, and it feels like we're working together to better the entire area," says Alyssa. "Not only does it have a general effect, but you can see there's an impact so close to home. It makes it a pretty worth while decision."
The Foundation is deeply grateful for our ongoing partnership with Emergent and we look forward to continually working together to support families who need Manitoba's children's hospital.