For many of us, watching TV is an escape or a fun way to unwind after a long day. For sick and injured kids at HSC Children's Hospital, Children's Hospital Television (CHTV) is so much more.
"We often hear that CHTV, or one of the other Child Life programs made being in hospital easier," says Child Life specialist with over 25 years of experience, Maria Soroka.
"Kids who come in frequently are separated from a lot of comforts, family, friends, pets etc. Having something to look forward to in the hospital can make all the difference."
Since 1981 CHTV has been broadcasting age-appropriate content, without any commercials, free of charge to kids' rooms, clinics and waiting areas at HSC Children's. Winnipeg's children's hospital was the first in Canada and second in North America to set up in-house television. The station provides a wide variety of programming for all ages, cultures and target audiences and aims to help alleviate boredom, stress and anxiety.
CHTV includes a fun, interactive live show called The Good Day Show, every weekday at 1:00 pm, hosted by Child Life specialists and Noname, the hardest working sock puppet in town.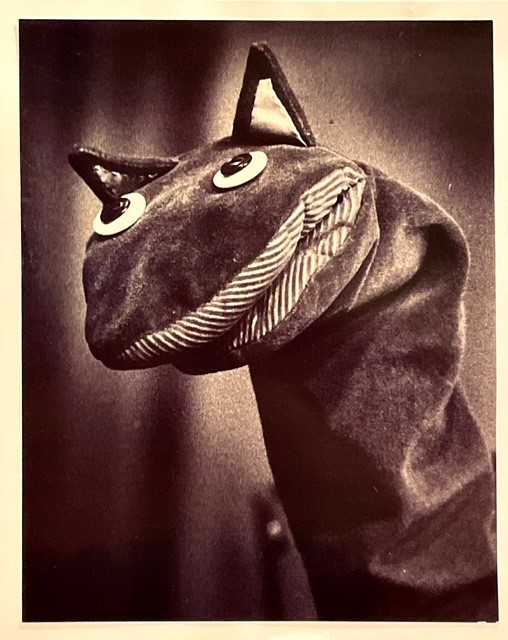 "CHTV and The Good Day Show specifically give kids in hospital a sense of belonging in an unfamiliar setting," says Maria. "They can count on Noname to say hi to them every weekday. He's a reliable, consistent friend who they can see at the same time every day, when other things in their environment are less predictable."
On The Good Day Show Child Life specialists lead crafts, play bingo, celebrate holidays, chat with special guests – like Winnipeg Blue Bomber Adam Bighill who shared a story during I Love to read Month – and much more. They also invite patients to come on the show which gives kids an opportunity to be creative, alleviate boredom, and interact with their peers.
This means the world to children like Cain, who spent countless days in hospital after being diagnosed with bone cancer. Cain needed intensive treatment including chemotherapy and surgery, and his family says appearing on CHTV's The Good Day Show was deeply meaningful.
"This was everything to Cain. It gave him something to look forward to each day, and it brought joy into his stays at the hospital," says Cain's mom, Danica. "It was also a wonderful distraction, when he was on the show it was like he was himself again, playing and using his imagination to take a break from treatment and the pain he was often in."
Now Cain is in remission and gives back by fundraising for other kids who need the hospital. His community of Minnedosa, Manitoba rallied together make a $5,000 gift for Child Life programming, like CHTV.
Child Life programming also includes music therapy, a library program, and a playroom with toys, games, crafts and a mini hospital where kids can play out their experiences with treatments and procedures. Child Life specialists are specially trained to support kids' development and provide comfort and distraction for kids in hospital.
"We're here to provide opportunities to foster growth and development and prevent adverse reactions to hospitalization," says Maria. "Having good impressions and memories of the hospital is key."
Child Life programming relies 100% on donors like you. Donate and support Child Life now to #GiveBetterFutures .