Winnipeg, MB (March 10, 2021) – Learning to talk is an important milestone for any child, but for Ireland Gault speaking is a medical miracle that her parents cherish.
"I felt so much joy and it was so rewarding the first time she said, 'I love you mommy.'"
Courtney and her husband Will didn't know if their daughter would ever be able to learn to talk after Ireland was born with profound deafness. Thanks to HSC Winnipeg Children's Hospital the now four-year-old can hear her parents' voices, say I love you, and – one of Ireland's favourite things to do – sing.
At just 10 months old Ireland's parents made the difficult decision for her to have bilateral cochlear implant surgery. At the time no one this young had had the surgery in Manitoba.
Otolaryngologist Dr. Leitao performed the successful operation on Ireland, setting a landmark moment for children's hearing in Manitoba. Ireland was the first child with deafness identified using Manitoba's universal newborn hearing screening program. Before this program the average age to identify deafness in children was three years old and now, because of standardized early screening, it's between three and six months.
Courtney says Ireland's whole world has opened up with the ability to hear.
"Every day when Ireland gets her implants turned on, I feel so relieved that she can communicate with us and everyone around her. It also reassures us we made the right choice by giving her the tools to communicate," says Courtney.
Ireland is a happy, learning and growing child. She keeps busy with activities like soccer, dance and preschool.
"She is able to do and participate in everyday activities," says Courtney.
Since her surgery Ireland has also become a big sister to one-year-old Taylor, something Courtney says she loves.
"She's such a good big sister, so caring and so helpful," says Courtney.
Ireland still visits the hospital to see Dr. Leitao every six months to ensure everything is working well. She also meets weekly with a speech therapist.
To celebrate Ireland's three year hearing anniversary in February of 2021 the Gault family decided to fundraise for the Children's Hospital Foundation. For one month they donated a portion of the proceeds from two menu items at Willy Dogs, Will's business, to helping sick and injured kids.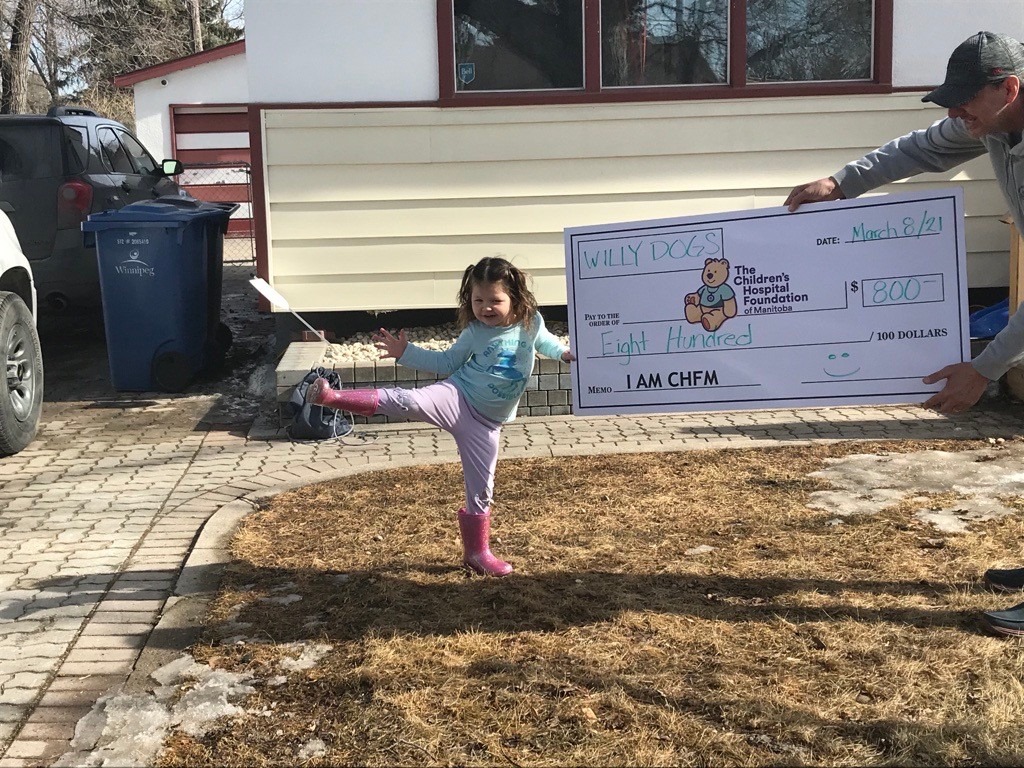 Courtney says giving back to help other families who need HSC Children's Hospital feels like the right thing to do.
"It's just such a great feeling. Look what it's done for our family, it's given us hope."