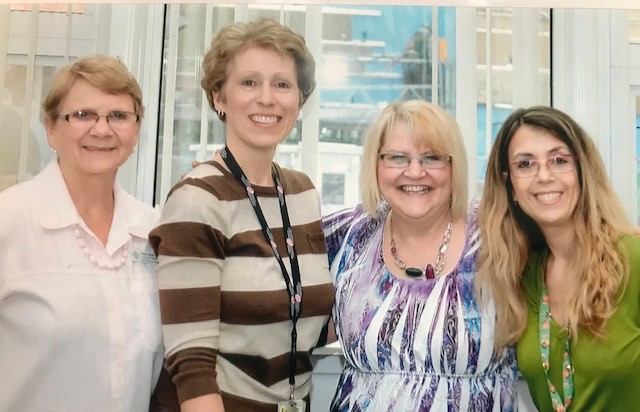 Winnipeg, MB (Apr 18, 2023) – After 50 years as a nurse at HSC Children's Hospital, Donna Askew could have retired knowing she had done some incredible work and helped thousands of children and their families. But the hospital and its valuable cause had woven their way into her life and heart, so she continues to give back as a long-time member of the Children's Hospital Guild of Manitoba.
"The idea of supporting the children and research at Children's Hospital is inspiring and enjoyable," says Donna. "Children's Hospital is a wonderful facility! All Manitobans are very fortunate to have this world-class facility, with top medical, nursing and support staff as well as world-renowned researchers. I am very proud of our hospital and committed to making it better."
The Winnipeg resident graduated from the Children's Hospital School of Nursing in 1968 and worked at the hospital until retiring in 2018. From surgery and burns to the respiratory ward and the Neonatal Intensive Care Unit, Donna worked tirelessly for the children of Manitoba. She joined the Guild midway through her nursing career in 1987 to further support the hospital and the invaluable care it provides.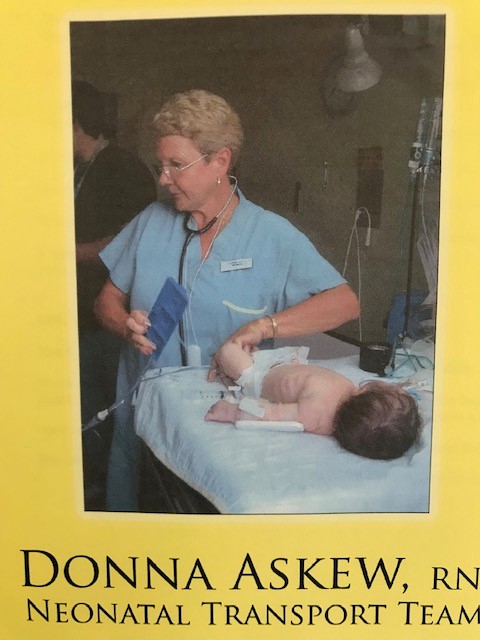 "I have learned that our children do not chose to be ill or to be born too early; or any number of reasons for which they require our Children's Hospital. It is the responsibility of us all to make their stay as pleasant and pain free as possible. No matter what we do, we can all do more to improve the lives of our children."
Guild members raise money through fundraisers, a second-hand shop and various events in support of the Children's Hospital Foundation of Manitoba, including an annual fashion show. Funds raised support research and the purchase of equipment and supplies for the hospital. After more than 30 years as a Guild member, Donna has done most every task and event, from the hospital gift shop and lotteries to board and committee work.
"Our Children's Hospital and Children's Hospital Foundation of Manitoban rely heavily on the generous support of our donors and community," says Donna. "We are very fortunate that our core group of supports sets the stage and attracts the support that is important."
Donna urges others to volunteer.
"'Many hands make light work' is very true!"
"It is not only money that makes our hospital and foundation what they are. Tasks to support our fundraising efforts are an absolute necessity," says Donna. "The list is endless for volunteers required. Check out our Guild website for these opportunities. Try one or more activities. It is a great group of dedicated volunteers."
When she's not spending time on Guild activities, Donna and her husband, Gerald, also volunteer at Harvest Manitoba and travel to visit their four sons and nine grandchildren.