Yes, I want my gift to have TRIPLE the impact!
Please make a generous donation today to help revitalize the Children's Hospital Emergency Department and enhance research focused on emergency care. Your support will help thousands of families who need Children's Hospital Emergency, like Emma's.
Donations made on #GivingTuesday will have TRIPLE the impact, thanks to Qualico's generous matching support (up to $100,000). A gift of $25 becomes $75, $100 becomes $300 and so on. 
Make a tax-deductible donation right now for this urgent need. Thank you for helping #GiveBetterFutures for sick and injured children. Your present can change their future.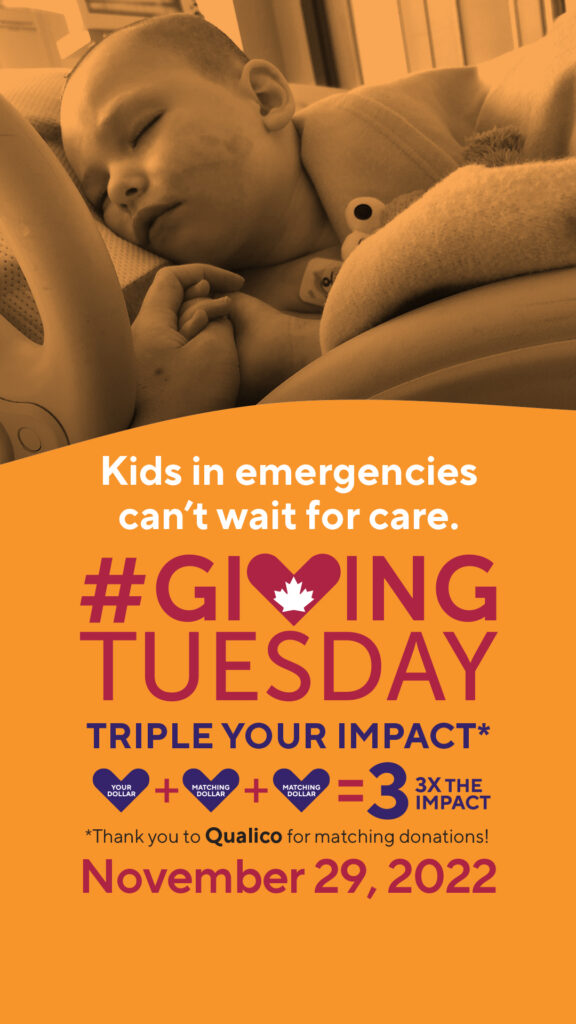 ---
One of the Required Fields was left blank
$5 is the minimum donate amount