When three-year-old Hallie is not feeling well she asks her parents, Cari and Jon, to take her home.
But she doesn't mean their home in Kleefeld, Manitoba, she means their second home – HSC Winnipeg Children's Hospital.
"It's heartbreaking but at the same time she knows we're trying to help her," says Cari. "The hospital has seen us through our darkest and scariest moments in Hallie's life."
Hallie has eosinophilic gastrointestinal disease, a rare disorder that affects her entire digestive system. Hallie's body can't process most solid food, and instead she gets nutrition from a specialized formula.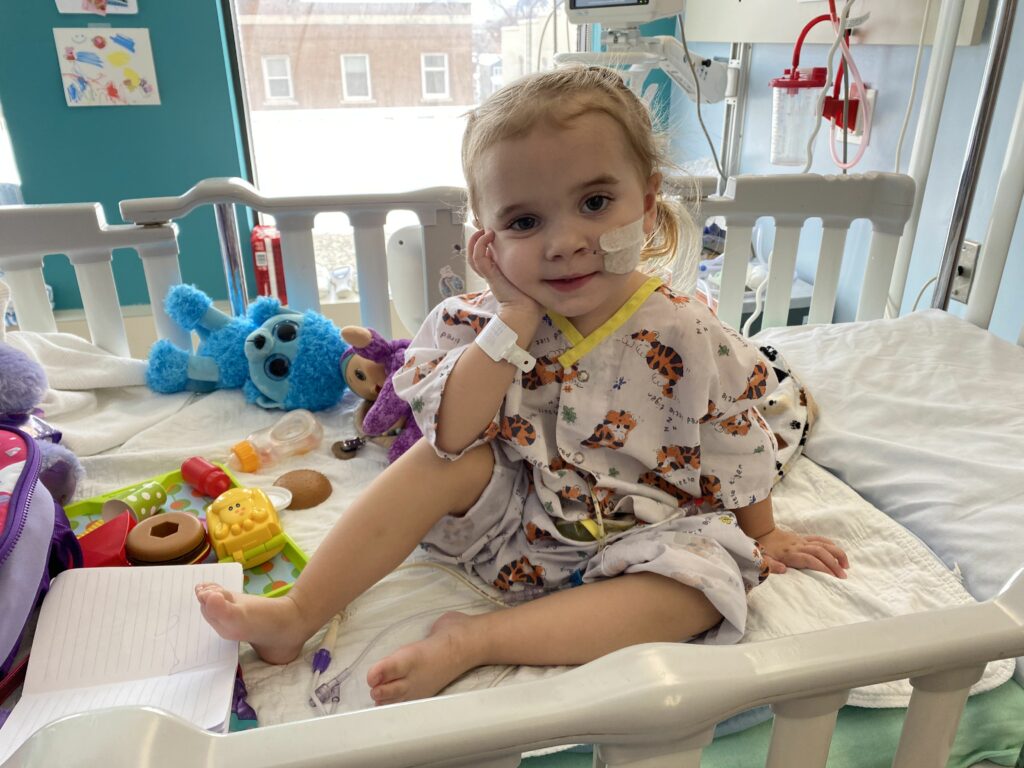 Hallie's condition can change quickly, and the family often relies on Children's Emergency when Hallie gets an infection or obstruction.
"It's been incredibly difficult and so hard to watch Hallie struggle in such a huge way."
In January of 2022 Hallie developed a complete bowel obstruction, so Cari drove two hours from Kleefeld through a snowstorm (usually a 45-minute drive) to get to HSC Children's. Hallie needed emergency surgery and spent a week in hospital recovering.
Hallie's medical team has tried many different procedures and treatments to get her digestive system functioning but so far, her body hasn't responded. Since she was born in 2018, Hallie has been admitted to HSC Children's 14 times and needed 14 surgeries.
In 2021 alone Hallie and Cari spent 170 days in hospital, while Jon and Hallie's sister, Addison, were unable to visit due to COVID-19.
"At this point it's hard to say what Hallie's life will look like moving forward. We are regularly confronted with life-threatening situations, and we're still searching for answers," says Cari.
Cari says while the uncertainty of Hallie's condition can be challenging, she's thankful for the ongoing support they have at HSC Children's.
"Every time we go there, we feel like we're visiting family. They hold a really special place in our hearts."
Throughout their journey, Hallie and Cari have been in hospital for almost every major holiday. Every time, thanks to amazing staff and donors' generosity, the experience is memorable.
"I was expecting that it would just be another day, but Halloween comes with costumes and treat bags, Santa came to visit with gifts for Christmas and there are balloons on Valentine's Day. Even in emergency at Christmas Hallie was given a gift," says Cari. "The care put into making these days a highlight is really special."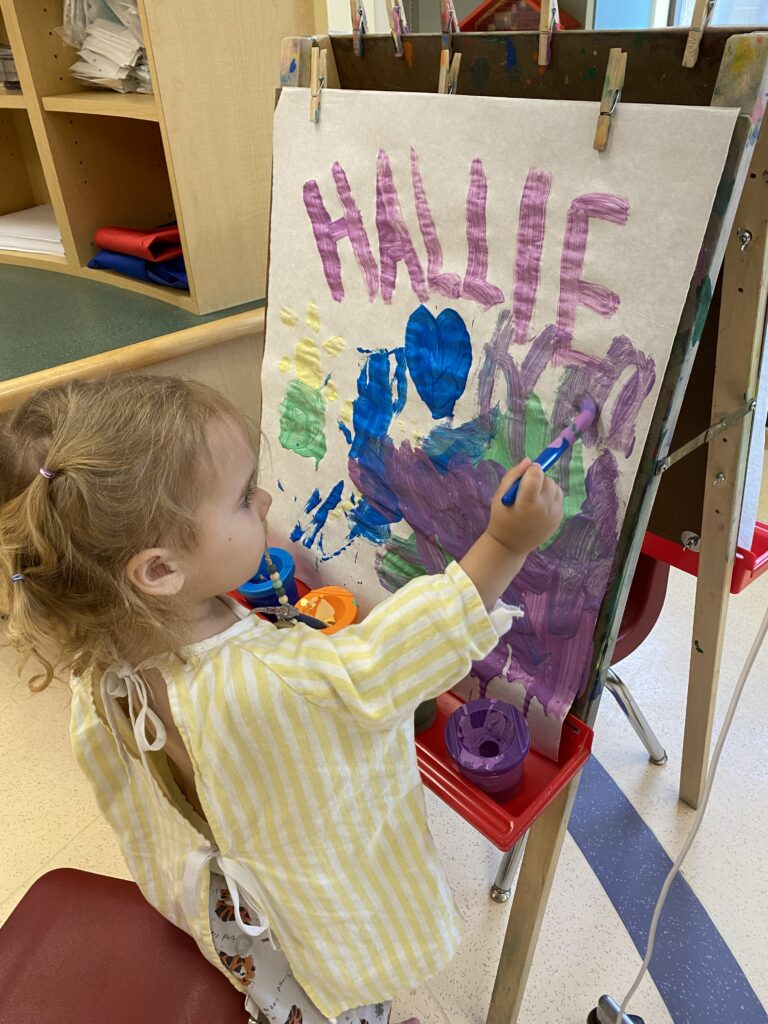 Cari also appreciates all the ways the Child Life team makes sure Hallie has a chance to just be a kid while in hospital, like visits to the playroom, borrowing books from the book cart, and Music Therapy.
"Having the Children's Hospital at least allows for there to be some moments of joy in the middle of hard days," says Cari. "Being able to see Hallie come out of it and end up with a smile, it really does our hearts a lot of good."
Generous donors fund Child Life programs and Cari has been brought to tears many times by how much their support means to her family.
"It's hard to describe how difficult life in the hospital can be, but knowing that there are people out there who care about my daughter and our family and really want to make our hospital stays better in any way that they can helps us so much."