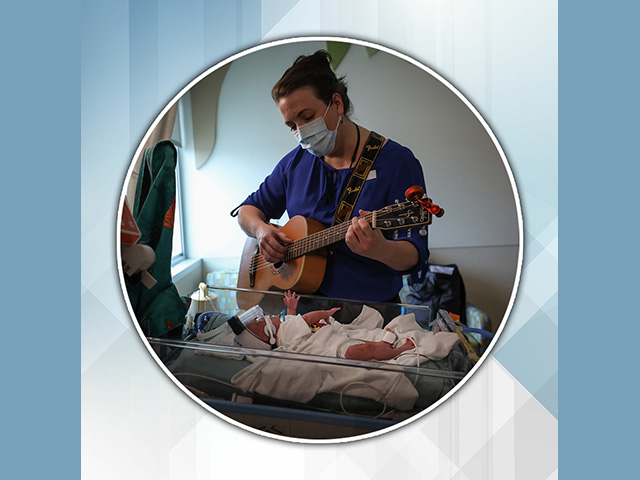 The healing power of music
Listening to live music can be very powerful, and for sick and injured kids it's just what the doctor ordered. You can help bring music therapy to kids in hospital! Until December 31, make a donation of $1 or more to Long & McQuade's Music Therapy Fundraising Drive and you'll receive a $5 rental coupon.
In Manitoba, your donation will support music therapy at HSC Children's Hospital. You can donate online or visit any Winnipeg Long & McQuade store: 1845 Pembina Hwy, 661 Wall St., 1074 Henderson Hwy.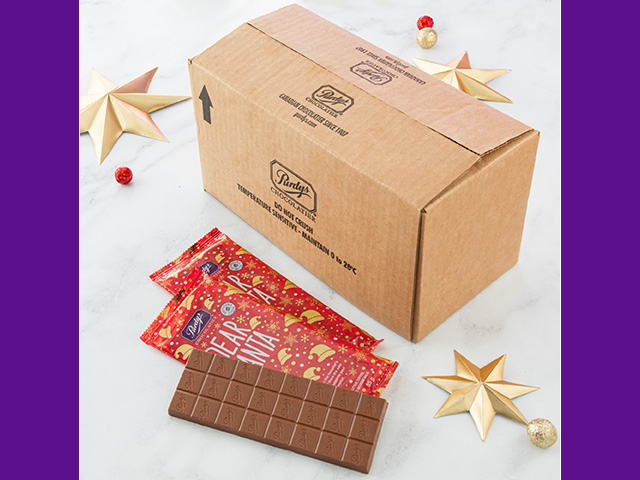 Purdys Dear Santa collection
Help make the holidays a little brighter for kids in hospital! When you make a purchase from the Purdys Dear Santa collection, you're supporting sick and injured kids in your community.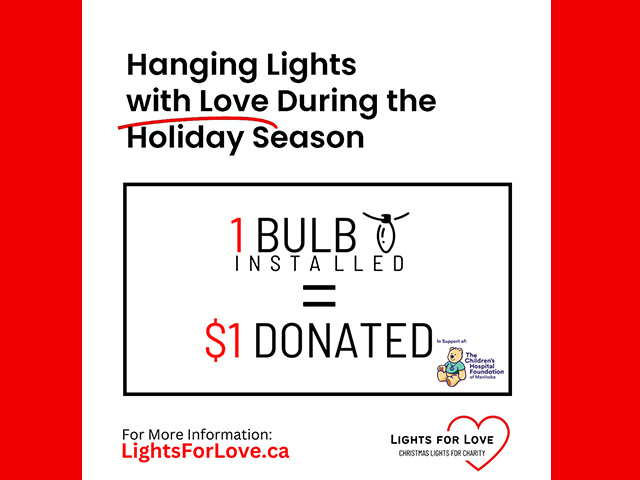 Lights for Love
Lights for Love is spreading Light and Love throughout the city of Winnipeg with holiday lights. The company serves residential and commercial clients, supplying and installing lights on houses, trees, shrubs and more! For every bulb installed, Lights for Love will donate $1 to support sick and injured kids!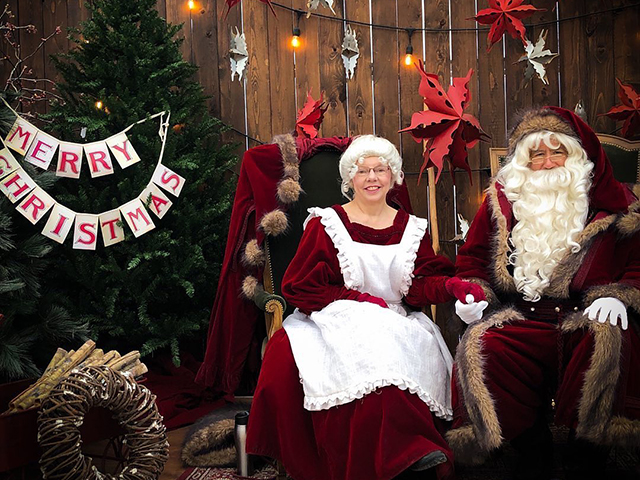 Photos with Santa at Lacoste Garden Centre
Santa and Mrs Claus wear their very best for photos at Lacoste! Reserve your family's spot on a Saturday or Sunday in November or December of 2022 and all proceeds from the booking fee will be donated to the Children's Hospital Foundation.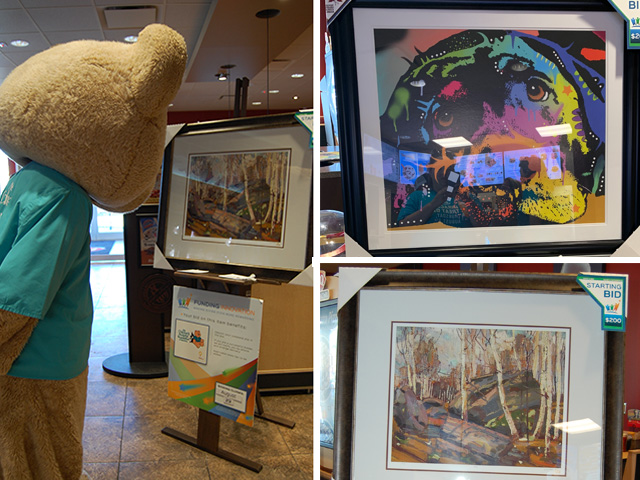 This Little Easel
Funding Innovation raises funds for major charitable causes in Canada with a focus on children's charities. Thanks to Funding Innovation, there are many great art pieces around Manitoba that you can bid on, with proceeds supporting the Children's Hospital Foundation of Manitoba.
Visit one of these locations and bid on an amazing work of art:
Chamois Car Wash, 1285 St. James Ave
Coop Oakbank, 20 Coop Dr
Dairy Queen, 307 Main St, Selkirk
Dairy Queen, 1575 Regent Ave
Dairy Queen, 165 Scurfield Blvd
Dairy Queen, 1020 Keewatin Blvd
Dairy Queen, 500 Sterling Lyon Pkwy
Dairy Queen, 369 Provencher Ave
Dairy Queen, 40 Drover Run, Niverville
Dairy Queen, 7-1385 McPhillips
Extra Foods, 740 St. Annes Rd
Hampton Inn, 730 Berry St
HSC Children's Hospital, 840 Sherbrook St
Marketplace Selkirk, 335 Main St, Selkirk
Millers Meats Grant, 1867 Grant Ave
Red River Co-op, 77 Vermillion
Red River Co-op, 1120 Grant Ave
Red River Co-op, 850 Dakota St
Save-On-Foods, 410-400 Northtown Rd
Save-On-Foods, 850 St. James St
Save-On-Foods, 1399 McPhillips St
Sobeys, 3156 Birds Hill Rd
Sobeys, 1939 Bishop Grandin Blvd
Swiss Chalet, 1663 Kenaston Blvd