On a cold February night in 2015, Kathryn McBurney wondered why her husband and youngest son had not returned from dance class. The phone rang, and a parent's worst fear was about to be realized.
Just blocks from home Kathryn's husband Nik and son Logan were trapped inside their vehicle, having been T-boned by a semi-trailer truck.
In those first critical hours, an array of life savers, from firefighters and paramedics to emergency room doctors and nurses would play a role in the 11 year old's survival.
Logan had contusions on both sides of his head and showed signs of swelling of the brain. A CT scan located the swelling, a hole was drilled in Logan's skull and a probe to monitor pressure was surgically implanted in his brain. Logan was admitted to the pediatric intensive care unit (PICU), where the comatose child remained, in critical condition, for the next 12 days.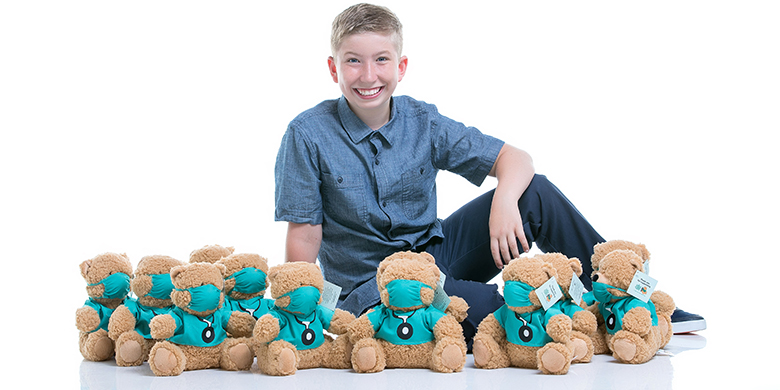 Over the months that followed, Logan's 'miracle' recovery came at the hands of brain surgeons, nurses, residents, respiratory therapists, pharmacists, dietitians, physiotherapists, occupational therapists, speech therapists, child life specialists, social workers, even classroom teachers at Children's Hospital.
Finally going home marked the beginning of Logan's extensive rehabilitation that continues to this day.
Logan was the 2016-2017 Champion Child, presented by Walmart.