Being told shortly after the birth of your child that she may not survive is a devastating experience for parents, but four-year-old Laura Biesheuvel has defied the odds.
When Laura was born doctors told her parents, Sandra and Peter Biesheuvel, she had suffered an intracranial hemorrhage (bleeding in the brain) and had an extra fold in her brain they had not seen before.
Laura underwent brain surgery to remove the blood and to allow her brain to move back. Her parents were told she may not survive the surgery, but it was a necessary procedure or she wouldn't survive at all.
"We thought she was going to die and were told to expect that, they had never seen this before and we were expecting the worse," Sandra said. "I don't like to use the word, but people say miracle and she defied the odds. When her neurologist saw her six months later he had tears in his eyes and was amazed by her."
In addition to her brain surgery Laura also needed numerous transfusions due to her platelet levels dropping. To accomplish this Laura needed a special type of platelets that would keep her levels up and prior to surgery her family was told there was only one unit of the platelets Laura required in the country, and fortunately it was located here in Winnipeg.
"We know if we didn't have Children's Hospital she wouldn't be here or would have major complications in life. We were told if she wasn't born here she would have died because there was one unit of the special platelets she needed left in the country and it was here in Winnipeg," Sandra said.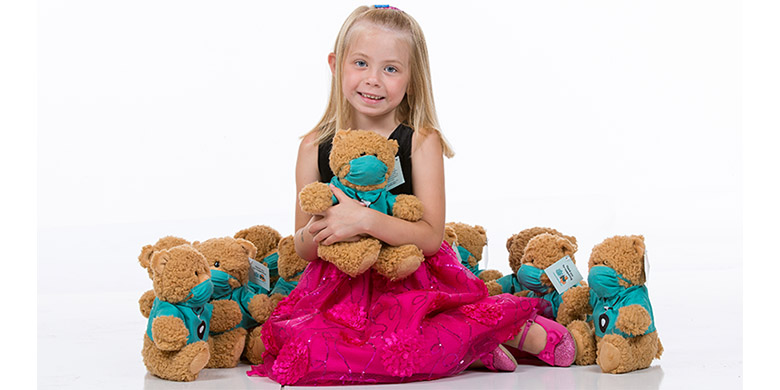 Despite a grim prognosis when she was born Laura is now a healthy and happy four-year-old enjoying life. She continues to come to Children's Hospital to visit the Children's Development Clinic, for appointments with her neurologist and she also receives physical, occupational and speech therapy.
"Everything is normal; she's functioning like any other four-year-old would. If you don't know her story you couldn't tell," her mom said.
The Biesheuvel family knows they're fortunate to have their daughter here with them today, that's why they continue to support the hospital that saved her life.
"They saved our daughter's life, they gave us our family. Our lives would be different without the Children's Hospital and we do anything we can to give back and make people realize the great services we have here. People need to help because you don't know when you'll need it," Sandra said.
"We're connected to the Children's Hospital forever. I think when Laura is 40 we'll still be doing something for the hospital."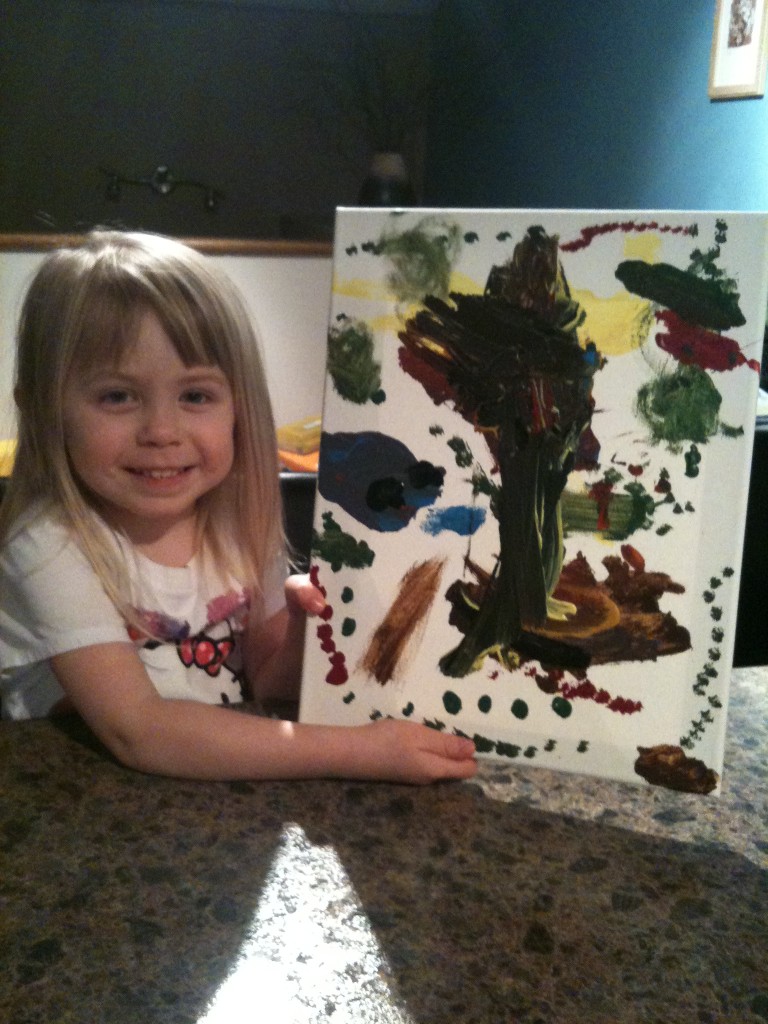 Laura creating an art piece for a RE/MAX auction where the proceeds benefited the Children's Hospital Foundation